Hello, 2022! And thanks 2021 - you were awesome!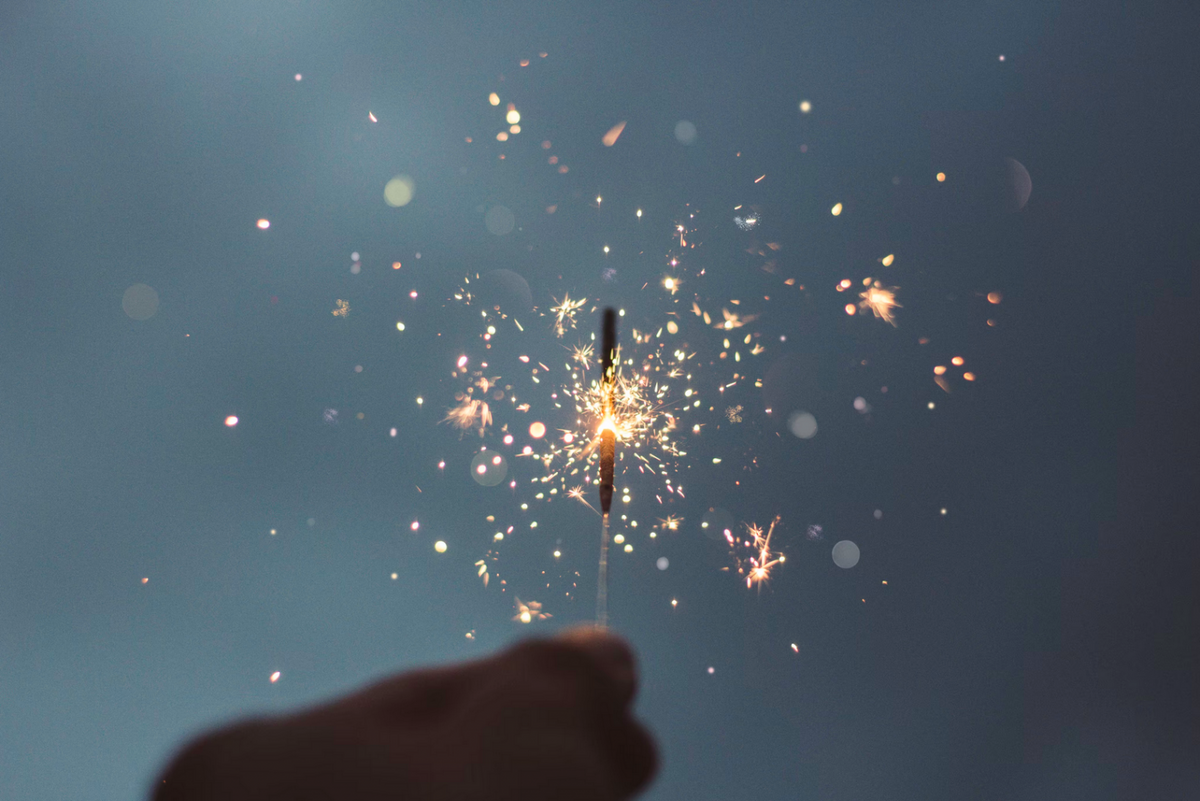 Each year seems to go just slightly faster than the previous. Yet, each year has been challenging and rewarding at the same time, including 2021. I wanted to take a quick look at 2021 before shifting my focus to planning for 2022.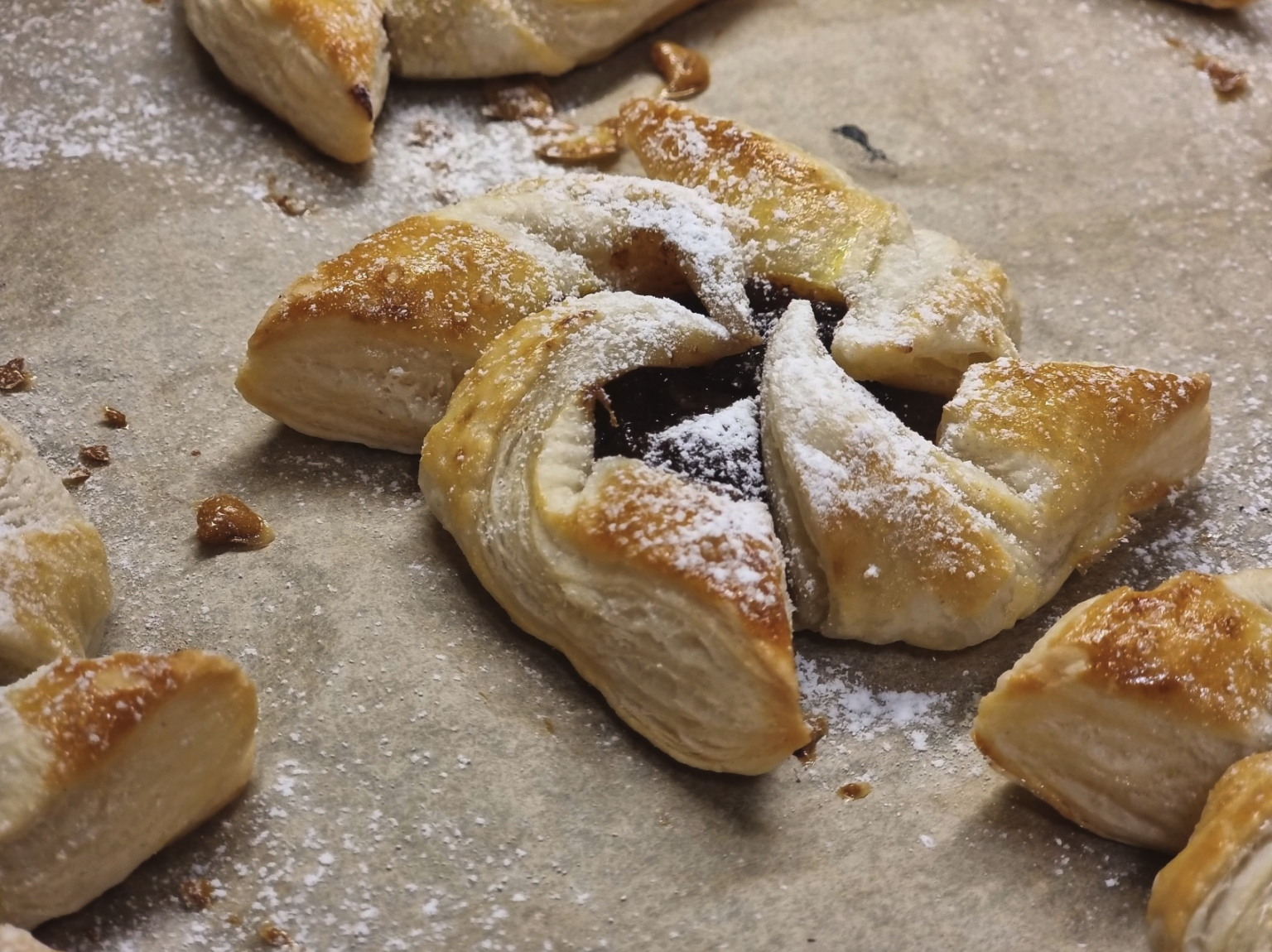 I wanted to put some things down in numbers for the past few years. It makes things more tangible and concrete for me. Reflecting a bit in the past is often helpful to see how much (or little) you've accomplished, and for me, this feedback loop seems vital in achieving future goals.
Let's take a look!
In 2021 I had a chance to do a lot of things. In no particular order, here are the key moments. I had a chance to start a new company. Together with my brother and our five other co-founders, we started North Advisors. It's a small consulting business focusing on Microsoft Azure and Power Platform. I guess the proper word here is 'boutique.' We aim to remain small and agile while building the best place to work for experienced architects and developers. It's noticeably different from what we did in our previous company.
Then, I was part of the team to transform another company to the famous next level. While we got North Advisors started in January, we also became the majority owners of another company – Corellia Helsinki. The founders there welcomed us, and we then expanded the business from Adobe consulting and training to Microsoft training business.
2021 was also the fifth year driving a Tesla – the fully electric car. It's been fantastic. Yet, it's also been a bit frustrating at times (see here for more in-depth thoughts on this topic). Charging hasn't been an issue unless it's a more extended road trip. The Tesla SuperCharger network here in Finland is pretty spotty. I've spent several evenings or nights charging the car in the middle of nowhere because the destination charger at the hotel was broken or inaccessible, and I couldn't drive home. For 2022, I'm switching to a hybrid model of a different brand. I'm still thankful for having had the opportunity to 'live in the future' for the past five years.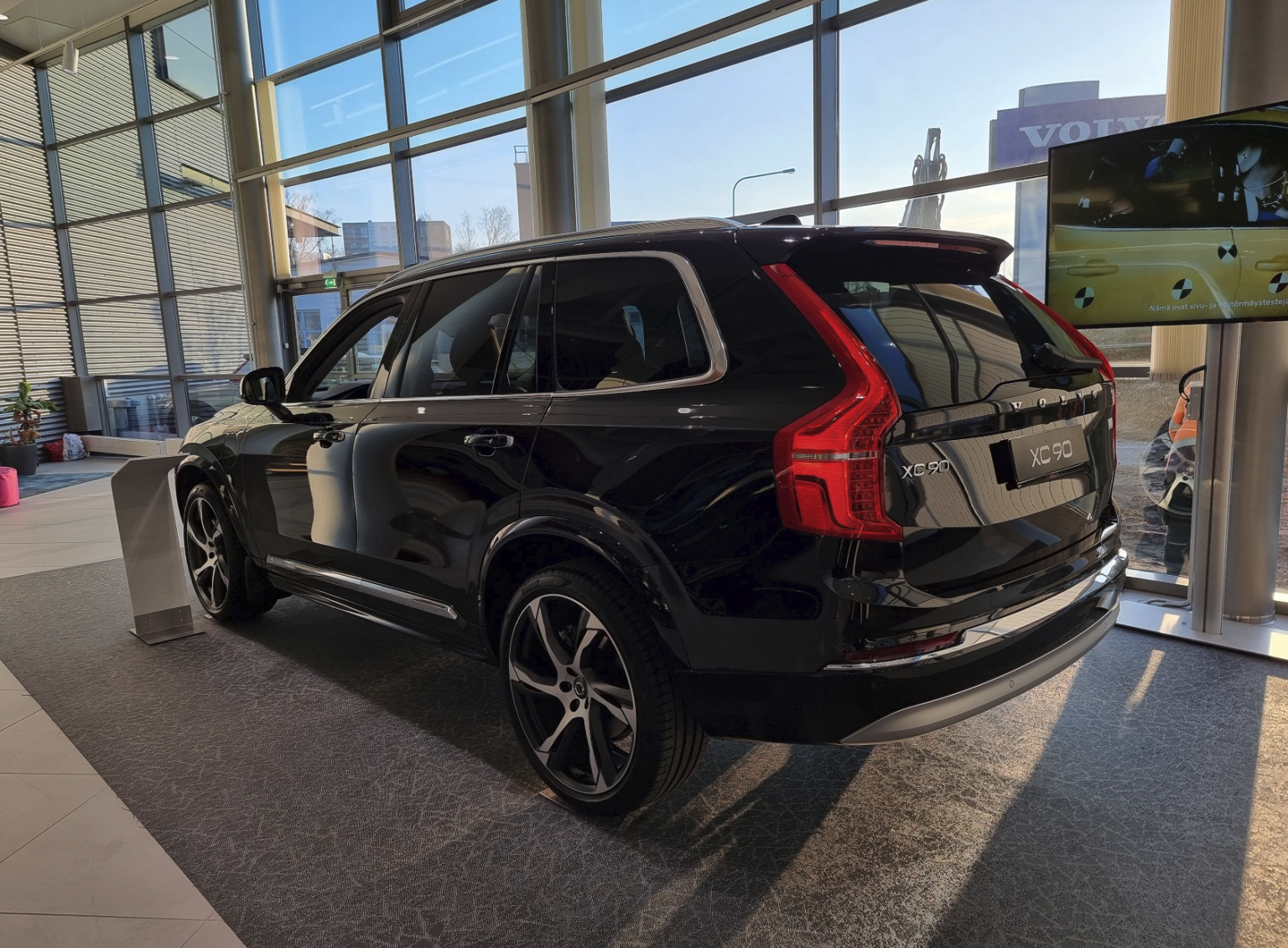 I had the mental energy, grit, and willingness to put 'all in' to my gym training. Consistent input produced consistent output for me (see here for more in-depth details on my gym training). I recently was doing paused deadlifts at a hotel gym, and moving 160 kg was effortless. I was happy to hit 140 kg single (without pause) a year ago! I've now hit a total (proper deadlift + back squat + bench press) of 501 kg (1104 lbs). I started with essentially 0 kg two years ago. Visiting the gym is now a natural part of my weekly rhythm, and I am anxious to up the gym efforts during 2022.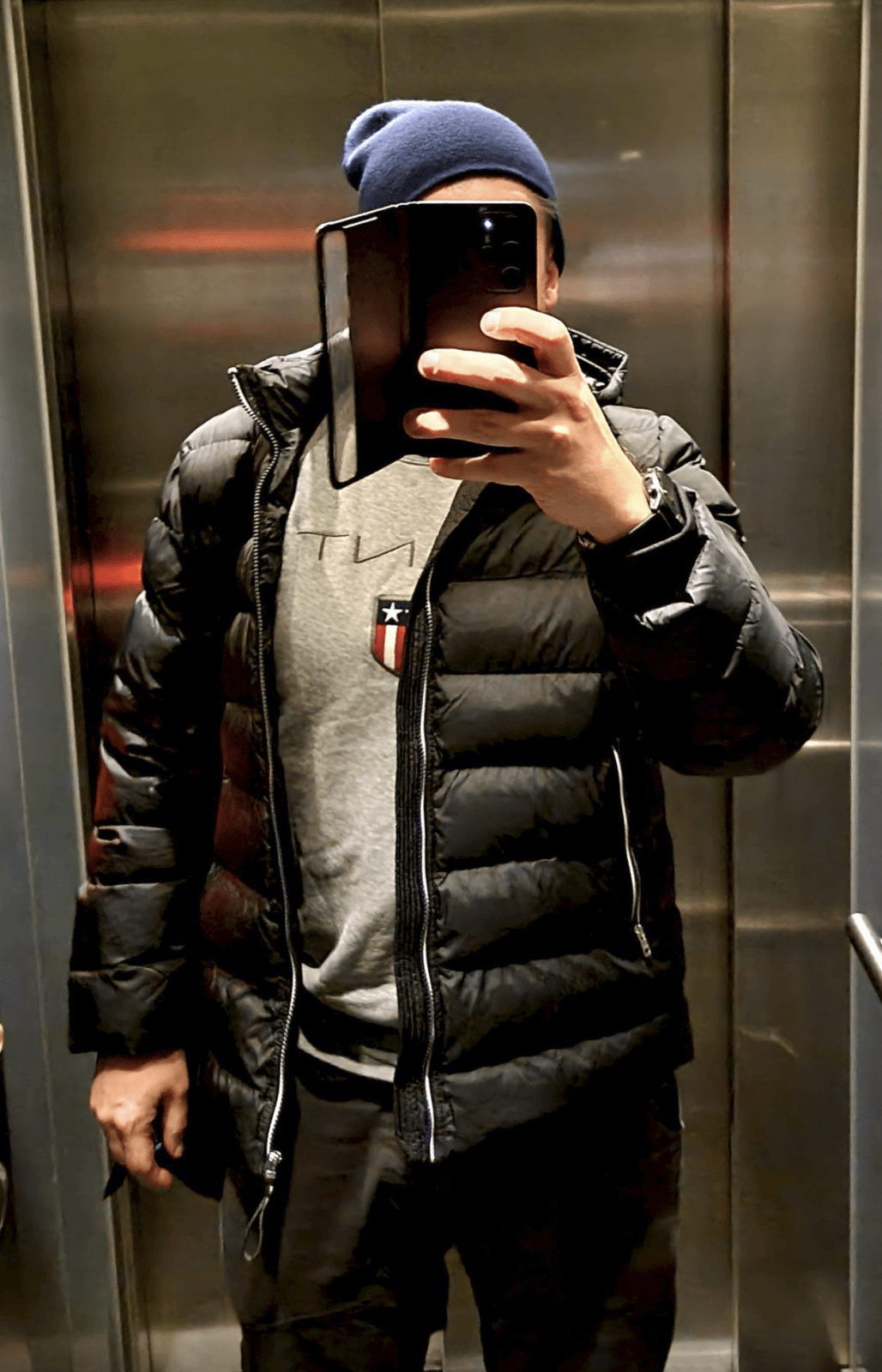 As somewhat unceremoniously, I kept my Facebook account deactivated. See here for the reasons. But going one step further, I deleted my Facebook account about a month ago. This essentially means I am not going back after three years of not using Facebook. I still rely on WhatsApp, but beyond that, Facebook, Facebook Messenger, and similar services are no longer taking my time.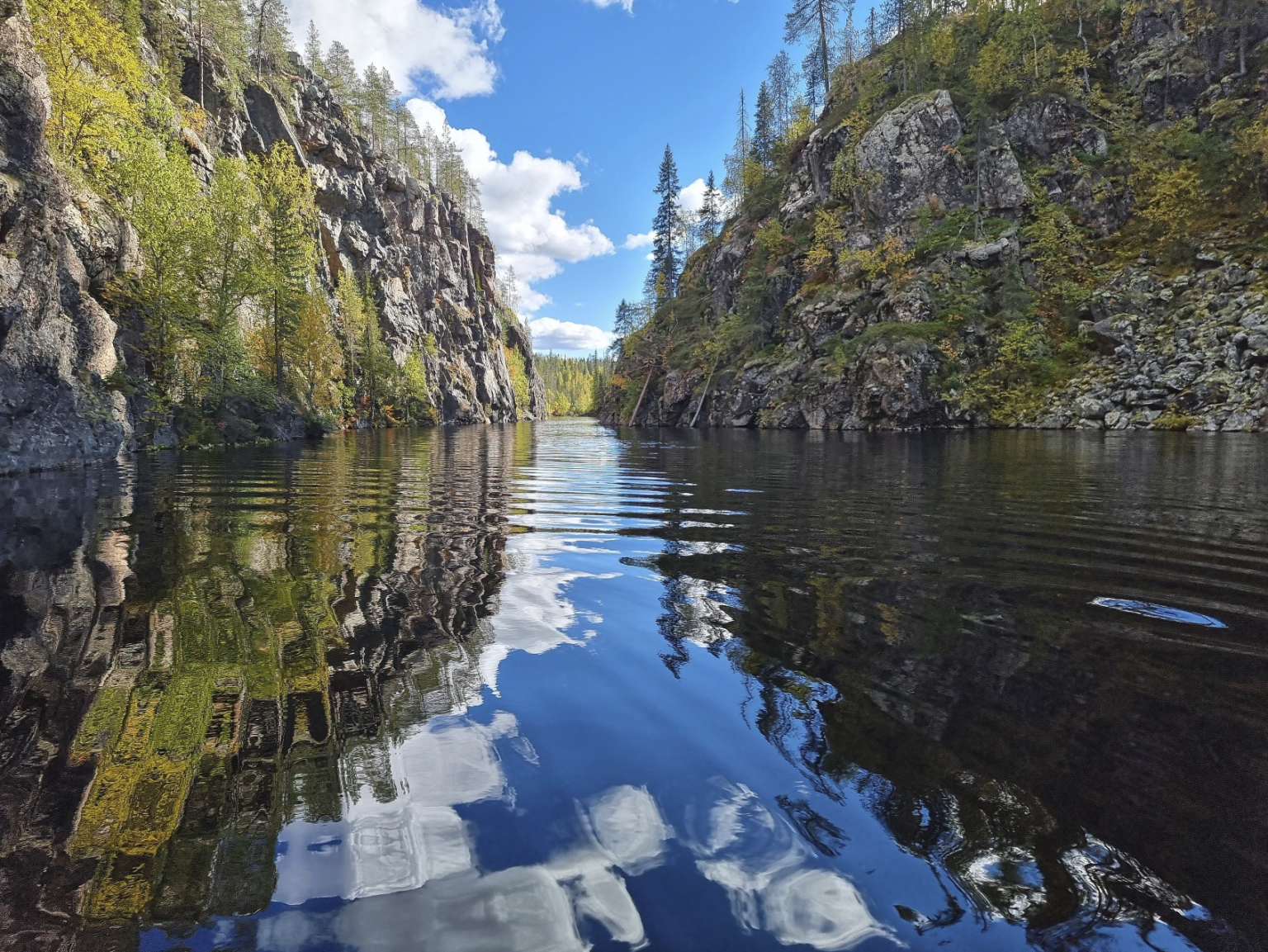 I graduated from the Executive MBA program with a great degree (4.2/5)! I failed miserably on the HRM module, but as my motto has been chiefly, "I actively dislike HR," I guess it was to be expected. Pleased with the whole 26-month journey, of which about half was delivered remotely due to the pandemic.
Perhaps supercharged from my EMBA journey, I did all sorts of additional studies: About 10 Microsoft certifications, the Certified Board Pro degree, and I read up a lot on building a house. I'm almost an expert now on doing the groundwork and digging for a home. For 2022, I'm not anticipating massive study programs, but you never know!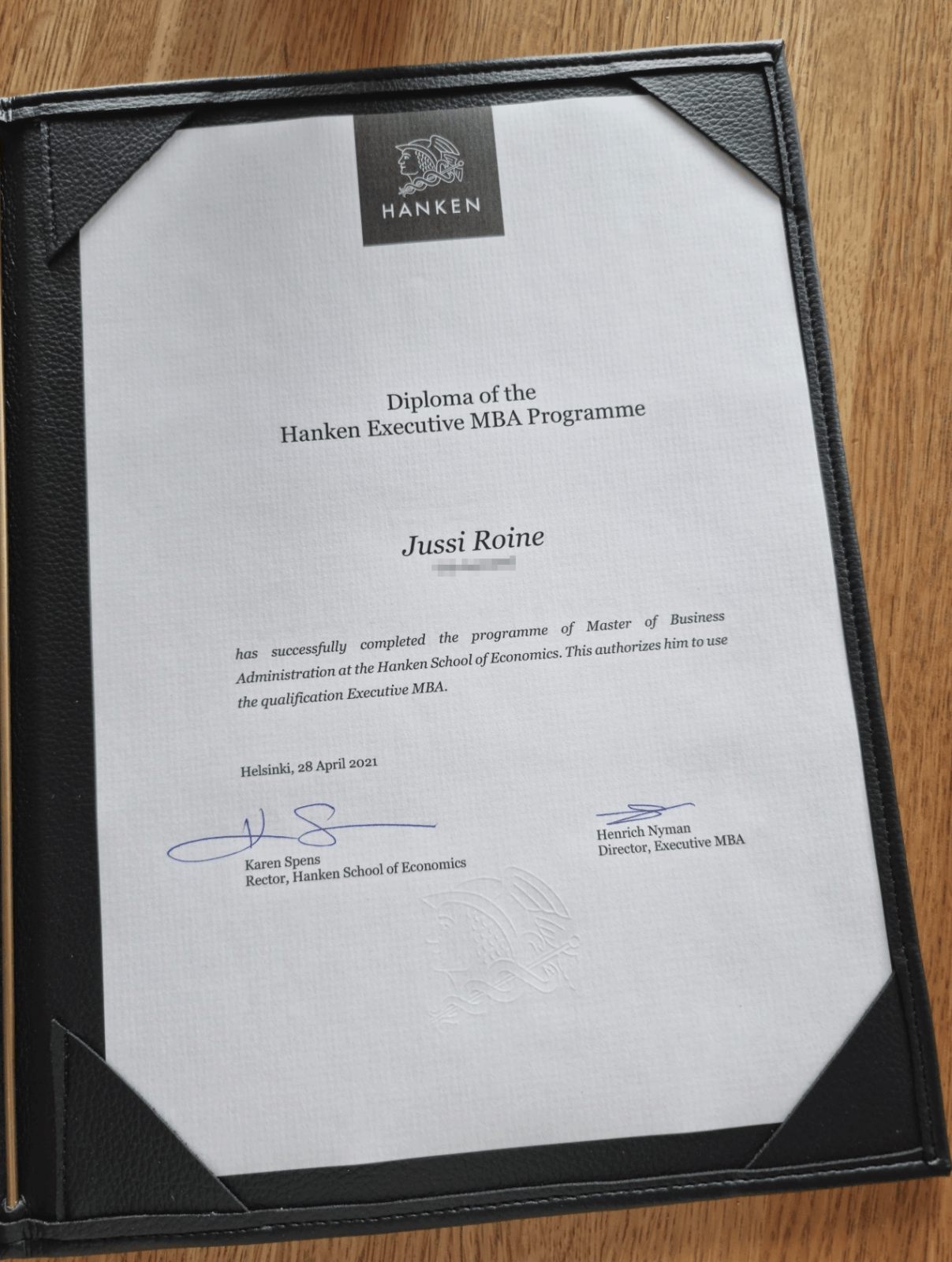 Then, during the summer, I got nominated and rewarded as a Microsoft MVP. Technically, it's my 7th year as an MVP. There was an 18-month gap between me working at Microsoft during 2020.
Together with my brother, we continued our investment efforts. It takes some effort, but less than I anticipated. Our portfolio holds real estate, crowdfunding, stocks, ETFs, and land. I guess you would call us opportunistic yet risk-averse investors. It's a lot of fun, but we're primarily conservative and thoughtful on the opportunities we choose to invest in. The end-game goal is still the same as a year ago: sustain enough investments for the kids to live their adult lives with slightly fewer worries than I had when I was young. And some earnings to afford to buy a LEGO now and then.
We continued the Ctrl+Alt+Azure podcast with my co-host, Tobias Zimmergren. One episode a week, and we're up to around 115 episodes now. I'm thankful for Tobias' passion for this, as when I hit a writer's block on "what should we cover on the next episode," Tobias has usually typed in notes for something unique and exciting. It does not feel at work at all. It aligns neatly with my gym sessions – consistently doing something makes it more manageable over time.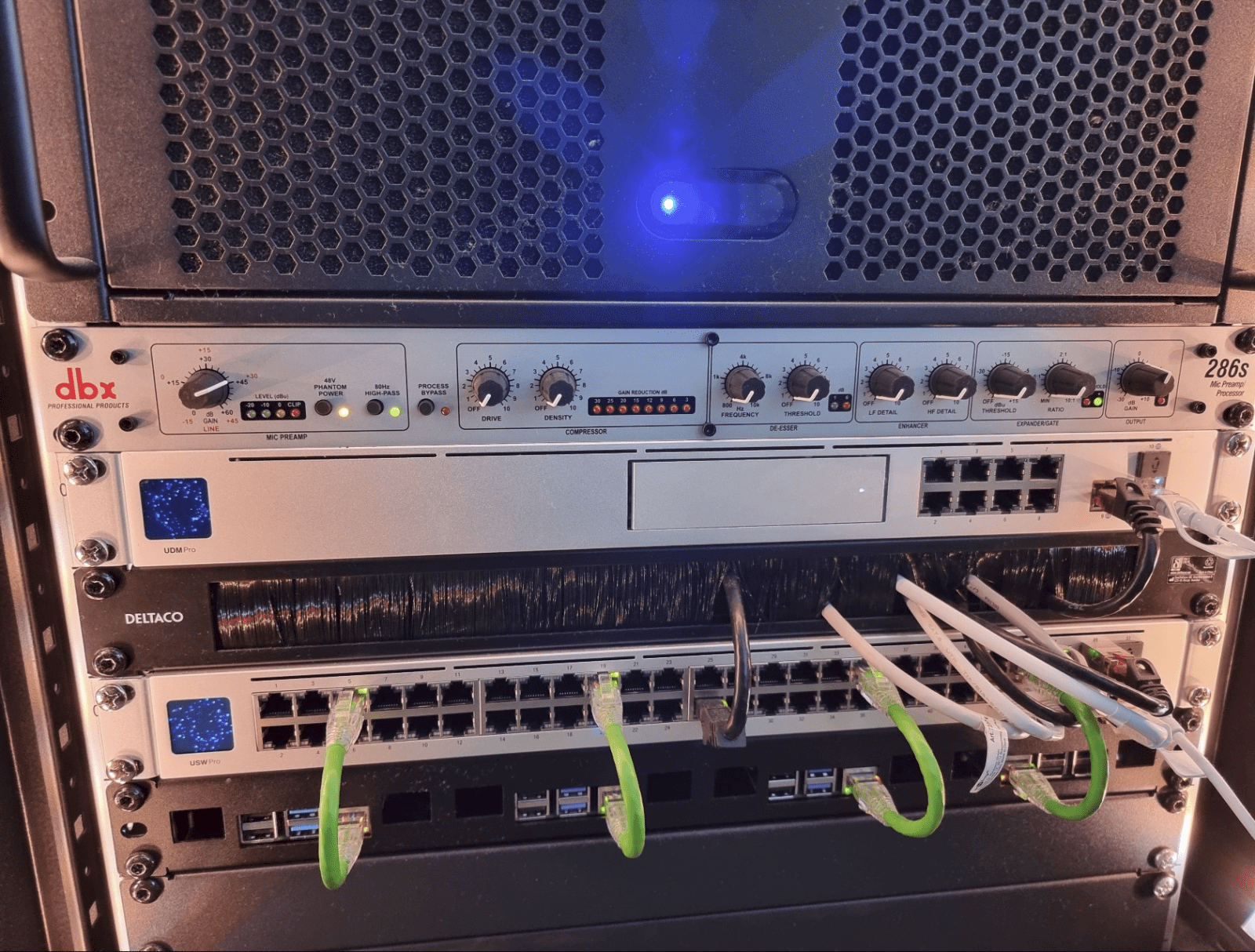 I've been home much more to see my three boys grow and reach new phases in their lives. My oldest turns 14, and he is already showcasing the signs of being a teenager. I'm delighted he isn't as challenging as I was in his age. Then my middle one turns 12. He is perhaps the prominent comedian of our family. And the youngest one turned 4, but he thinks he is eight by now – he spends so much time with his two big brothers and is frequently in catch-up mode with them. In a good way. I love when the house is full of sound and life. Also, our household is now diaper-free for almost a year. Everyone sleeps in their beds. Everyone eats the same food. So nice.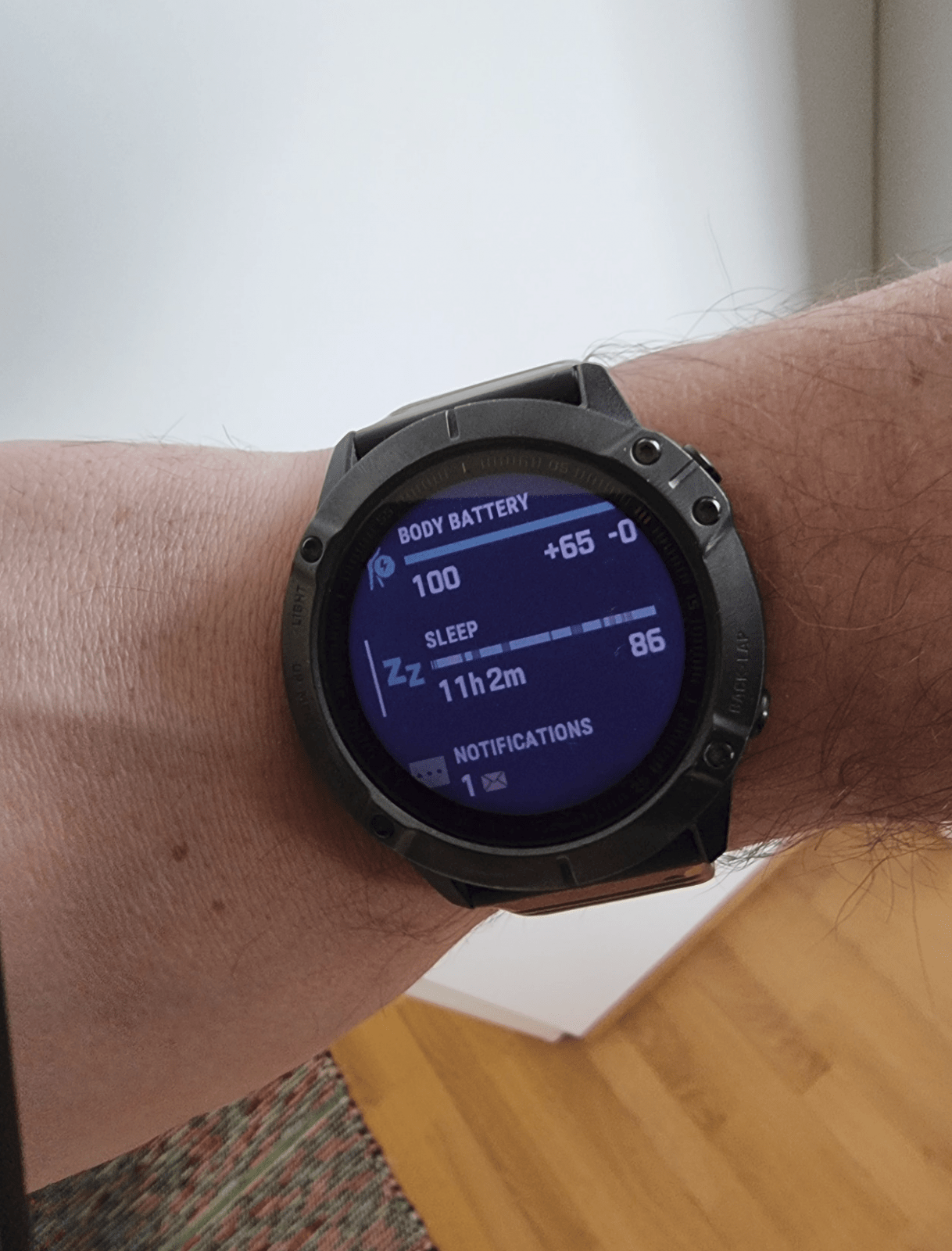 We also cut down massively on alcohol consumption. I don't want to sound like we had a bottle of wine open each evening or even each weekend. But at some point during this year, we decided with my wife to stop opening a bottle after a "tough week." Since then, I've kept purchasing excellent wines for long-term storage, yet we barely open one in the past six months. It feels good. I plan on continuing like this.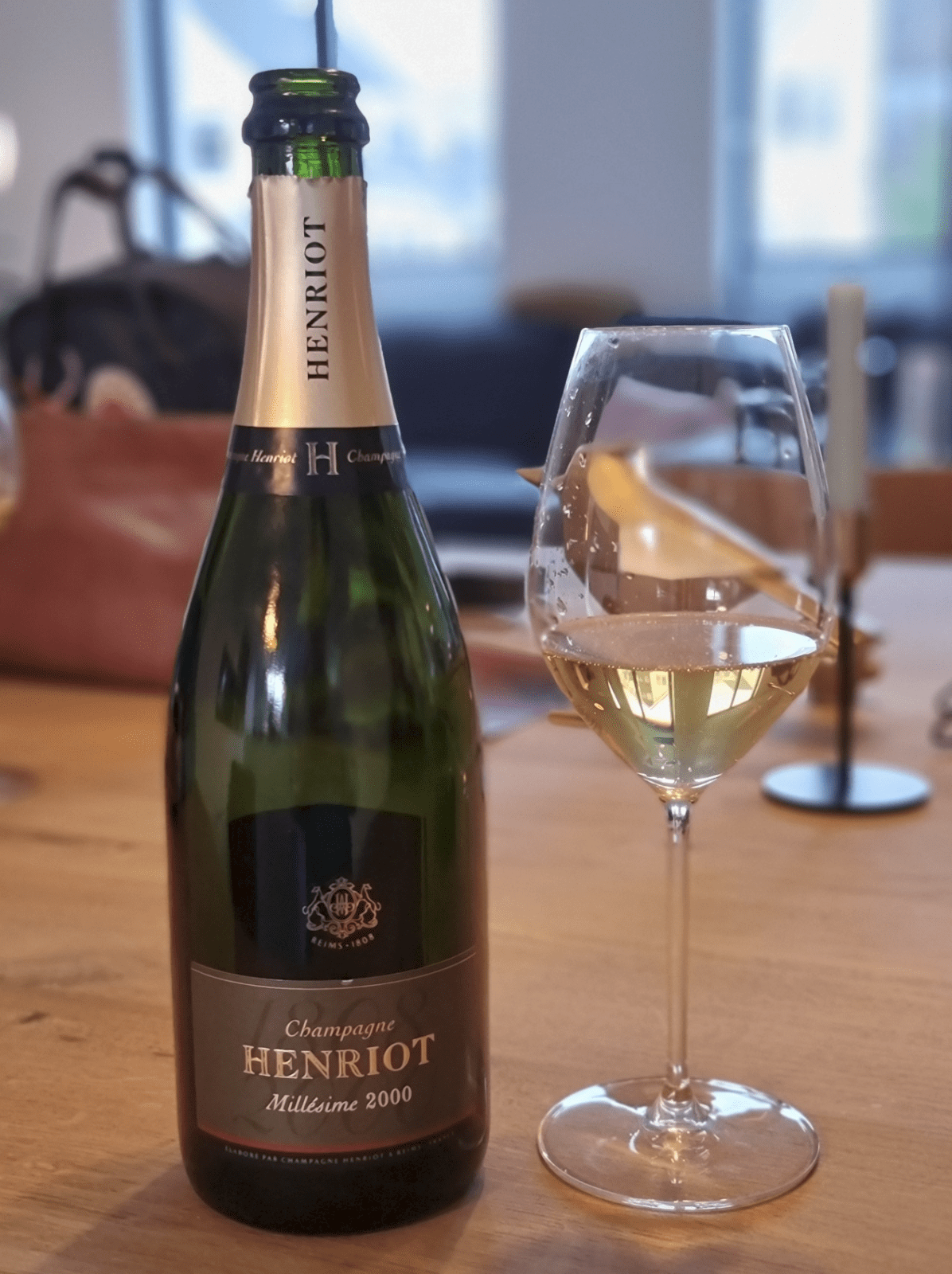 I was also able to join the board of directors for two companies. It's exciting, challenging, and educating at the same time. It does require frequent focus, but not consistently. Due to the pandemic, all board meetings have been remote, which adds a bit of a hurdle.
Finally, I continued my fierce focus on producing blog articles at least once a week. This year I was able to write about 70 pieces. It's educating, challenging – but most of all, fun.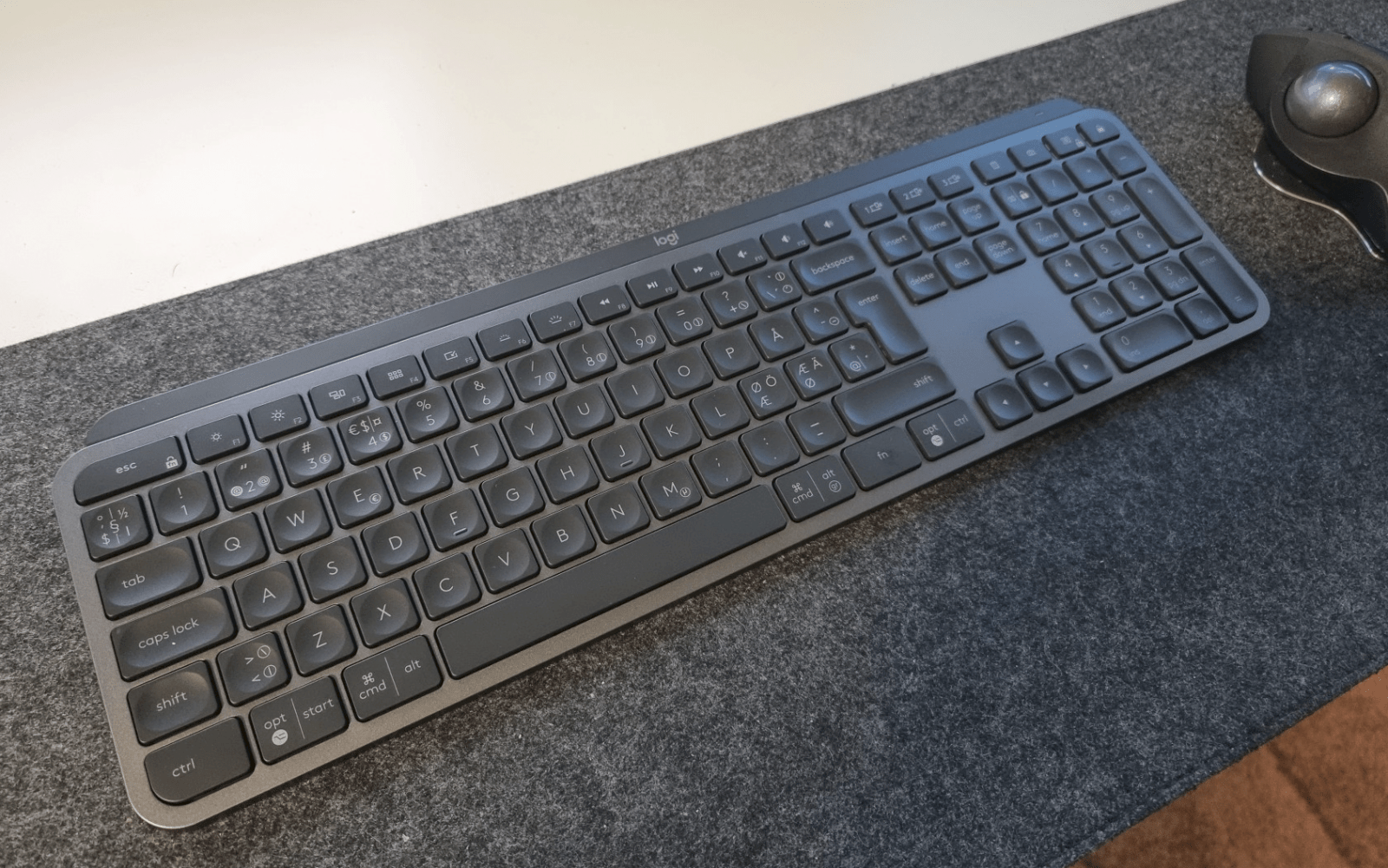 While 2021 has felt busy, it has also provided me with ample focus time, freedom to start new projects and hobbies, and inspiration for 2022.
What about 2022 then?
I don't mean to sound like I'm spending weeks deliberating on my goals for the coming year. It's more ad-hoc and more inspirational for me. For 2022, I've scribbled down little things that I want to carve time for, and I'm sure many of these will never actualize in the next 12 months. Even then, I'm anxious to get started with the new year!
For me, 2022 will include:
Starting a new major project. Something that connects neatly to my existing main projects. More on this hopefully during January/February time frame.
Reading more books. I did read plenty of books during 2021. When you read ebooks, like I do on Kindle, it becomes hard to keep track what you've read, what you've flipped through and what you bought but never bothered to open. I'v spoked with a few friends, and realized that for business books the physical copies still rule. I'm now compiling of list of about 10 books I really want to read and digest in the coming months.
Complete the house building project. Get furniture in. Get the gadgets, electronics, and systems configured. Build the home gym. Feel like I'm coming home each time I pull in to the drive way and walk in.
Drop things that do not seem to add any more value for me. I've done a lot of side projects in the past few years, and while I do enjoy them a lot, they also take a lot of energy and focus out from things I feel I should put more focus in. So I might be saying a bit more 'Thanks, but I can't' in the coming year.
Learn one new skill, that's challenging enough. The skills I'm always thinking I should learn or re-learn are playing the piano (which I did for a number of years but gave up), learning Dutch and Spanish, and watch-making. The last one is perhaps something to look forward to when I retire one day.
Take a long roadtrip throughout Europe to visit friends and family. So many people I haven't seen in years in Sweden, Denmark, Norway, the Netherlands, Belgium, France, Italy, Switzerland, German, and I think a few other countries, too. The pandemic permitting, of course.
I'm eyeing another degree, perhaps to start that journey in 2023. Preparation might need start in 2022, so some focus and effort required in the horizon.
Writing books has always been fun. Perhaps this is something I'll give more time in the latter half of 2022. In the new house I also plan on having a small, separate and secluded studio room which is acoustically treated. This gives an option for producing more and better tutorials and videos. I'm still unsure what, why, when and for who it might be useful.
Trim the wardrobe. I prune clothes I don't use a few times a year. But now I guess it's time to trim it down even more. Do I need 12 t-shirts? No. But it's nice to have the options! Maybe 5 is enough.
Hit new personal records at the gym. I've been wanting to reach 200 kg in deadlift, and it's so close now. Beyond that, I feel it's also important to focus on volume, and overall strength (as opposd to just a specific kilogram in weights).
And that's it! I'm anxiously and eagerly waiting for 2022 and starting my fierce focus on these goals!