I'm awarded as a Microsoft Most Valuable Professional (MVP) on Azure!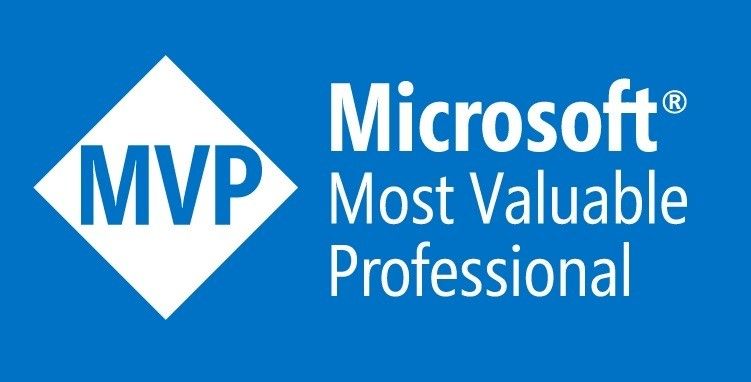 Yesterday, as I was wrapping up my day at the home office, I reached for my phone to check for notifications. It was that email – congratulating me for being awarded the Microsoft Most Valuable Professional (MVP) award! I stopped in my tracks, and my heart must have skipped a beat or two, as my smartwatch notified me that I had an abnormal heart rate.
The email is localized, so perhaps this isn't telling much to most of my readers – but I still want to share it: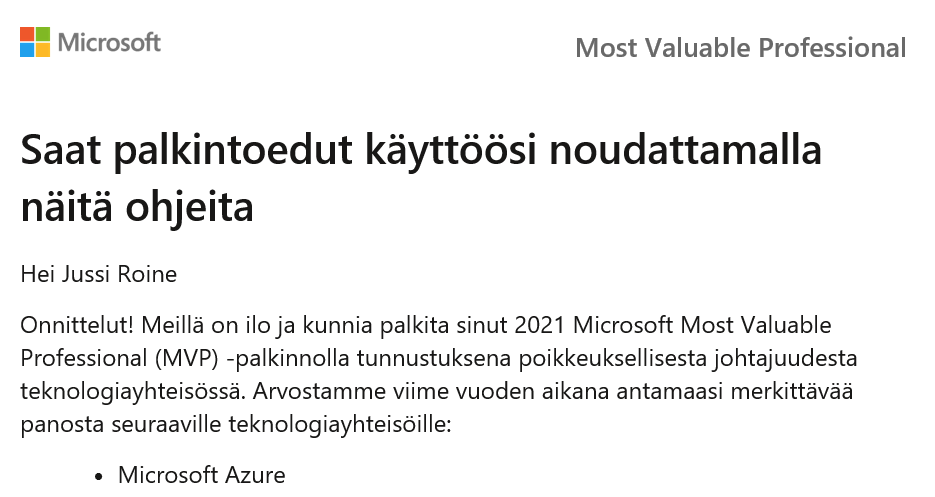 Funnily, this is my 7th year as an MVP. I gave up my awards when I joined Microsoft in late 2019 and set out to work towards these goals early this year when I left Microsoft. Nothing is granted, and I wanted to really put effort into working with the community and my customers the best I could. Not inherently to get an award, but to share my passion and force me to learn new things continuously.
I'm very thankful to all the MVPs I get to work and interact with and the wider community globally. Also, everyone at Microsoft has been super supportive!
Today I might have a glass of bubbly to celebrate this award!