Review: Lenovo ThinkPad X1 Carbon (Gen 9), the 2021 model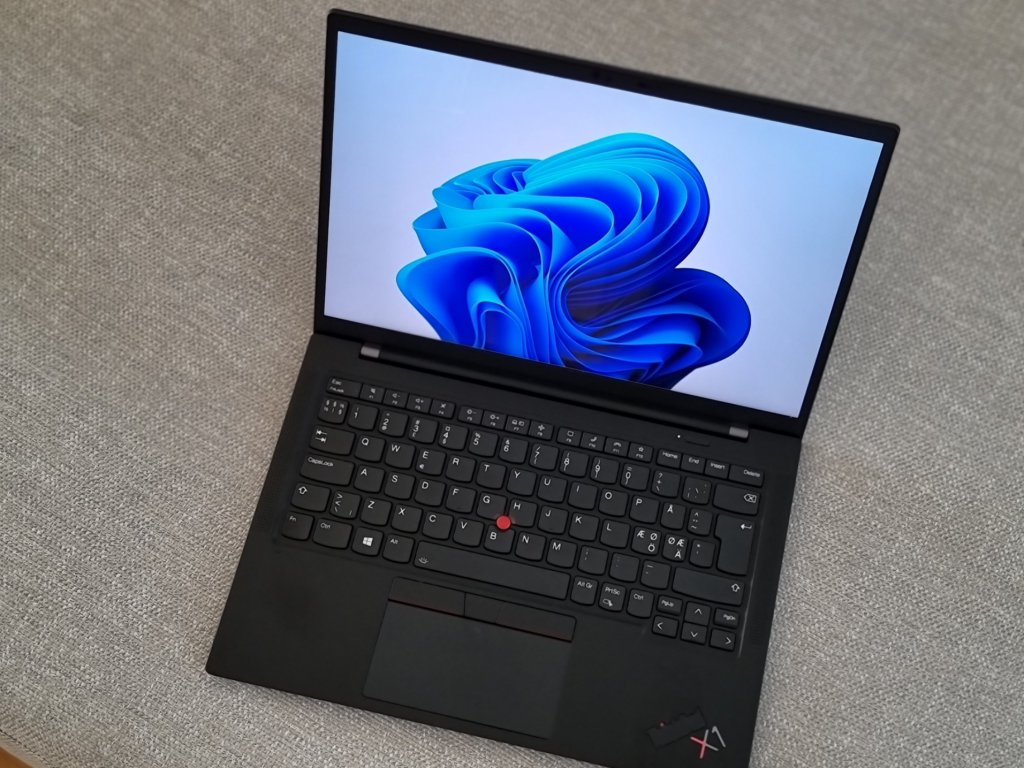 Last year, I used a corporate-assigned Microsoft Surface Book 2 as my main productivity laptop. I wanted to separate my work and personal stuff, though, so I got myself a Lenovo ThinkPad T480 about two years ago. I did a lot of travel at the time, so the laptop was partially chosen due to its replaceable battery feature. I had three batteries that I could carry with me – thus providing me with at least 40 hours of non-stop productivity if I chose to.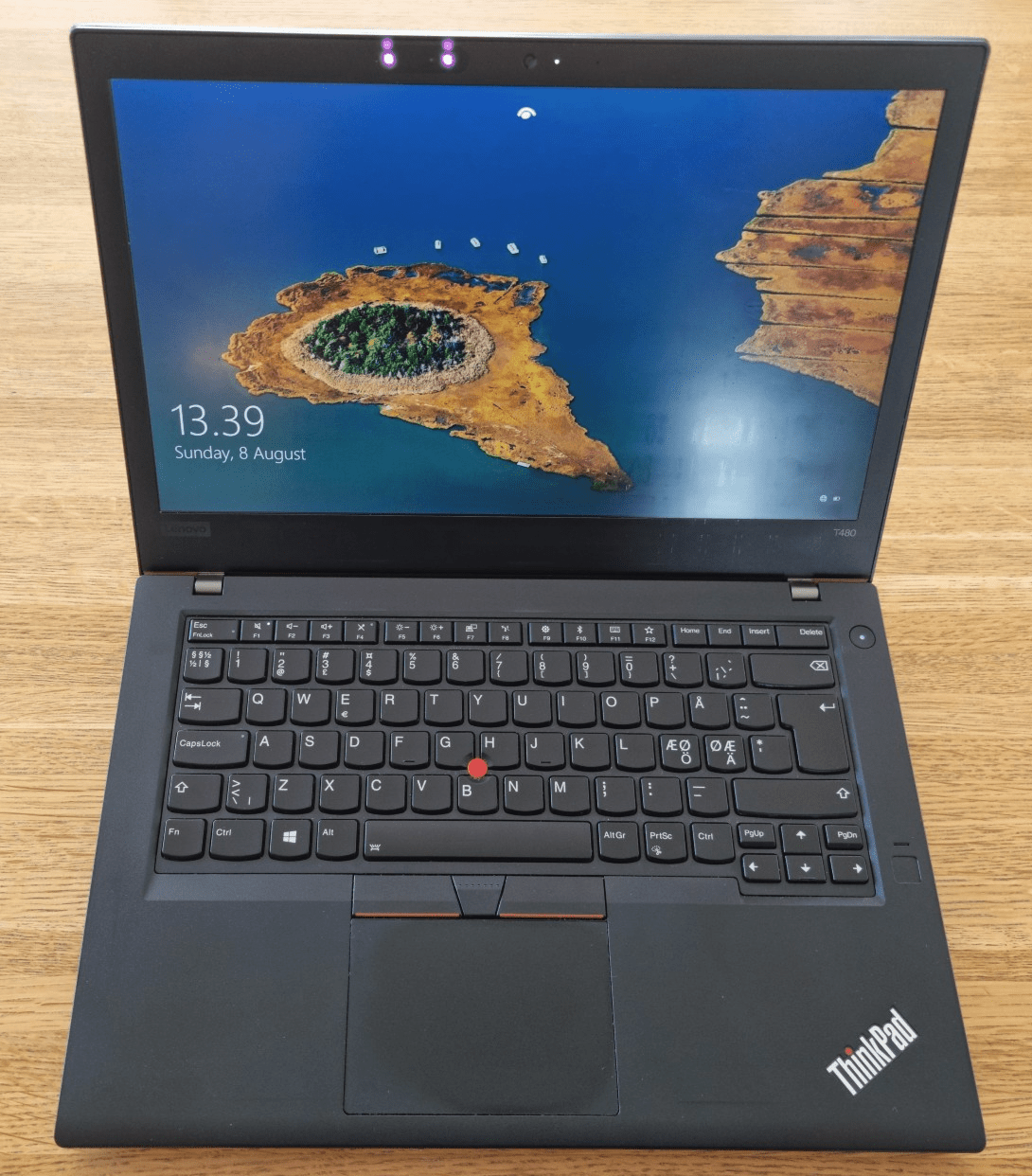 It wasn't my first ThinkPad, but it was one of the best laptops I've ever used. Once I gave up my Surface Book 2 when I left Microsoft, I started looking for something more lightweight – as I knew I'd be mostly working from home for the next few years.
My requirements that I felt were a must-have for a new laptop:
At least 16 GB of RAM – I don't really need more, as all heavy-lifting is done with my servers, real workstations and the cloud
NVMe-grade storage – fast, reliable, and at least 512 GB
Windows Hello support (via webcam and/or fingerprint reader)
A WQHD or Ultra HD display – I hate Full HD, it feels like I'm constantly running out of pixels
16:10 display instead of 16:9
Mobile data capability – tethering is 'fine' but built-in mobile connectivity usually gives you better speeds due to the larger and nicer antennas. And mobile data in the Nordics is dirt cheap.
Less than 2 kg (~4.4 lb)
Charge via USB-C instead of 'yet another' proprietary connector
Intel 11th gen CPU
So, the Lenovo ThinkPad X1 Carbon (Gen 9) seemed to tick all the boxes. I knew this in January 2021. It's now August 2021, and I got the laptop two weeks ago. It turns out that if you insist on having mobile connectivity built-in (WWAN in Lenovo language), you have to prepare for a long wait.
The laptop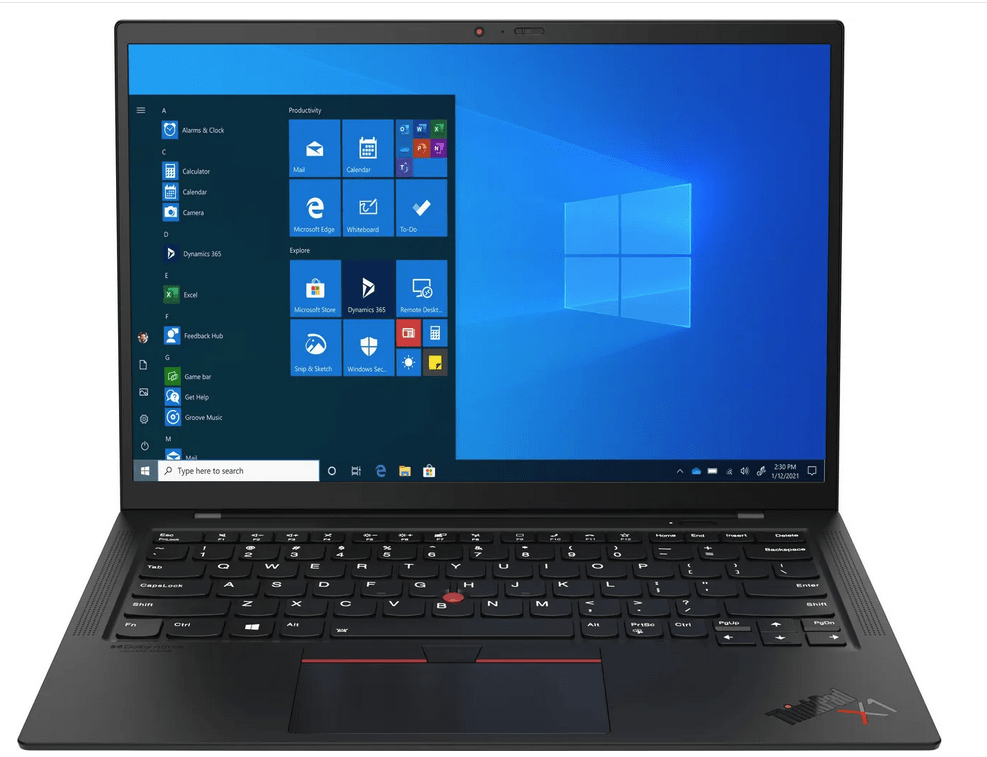 I used the configurator on lenovo.com to set my specs:
Intel i7-1165G7 (2.8 GHz – 4.7 GHz, 4 cores, 8 threads)
32 GB of RAM (LPDDR4-x4266)
1 TB M.2 PCIe 4.0 drive
UHD+ display – 3840 * 2400, 16:10 IPS panel, 500 nit glossy
Wi-Fi 6
Webcam with Windows Hello support, also fingerprint reader
TPM 2.0 (for Windows 11 compatibility)
2 * Thunderbolt 4, 2 * USB 3.2 Gen 1, 1 * HDMI 2.0, 3.5 mm audio
57 Wh battery, non-replaceable
Charges through USB-C
WWAN antennas installed – 4G or 5G card sold separately (and not available until ~October 2021)
1.1 kg (~2.4 lb)
The total price, excluding tax, is 2016 € ($2370). I wanted to future-proof it, so I went with the 32 GB of RAM. The drive is 1 TB but can be replaced later for a larger one if needed. All of my files amount to just about 450 GB, so I'm good. Apparently, you cannot get one of those fancy PICe 4.0 2 TB drives, as the memory chips are on both sides of the board, and it doesn't fit in the tight chassis of the laptop.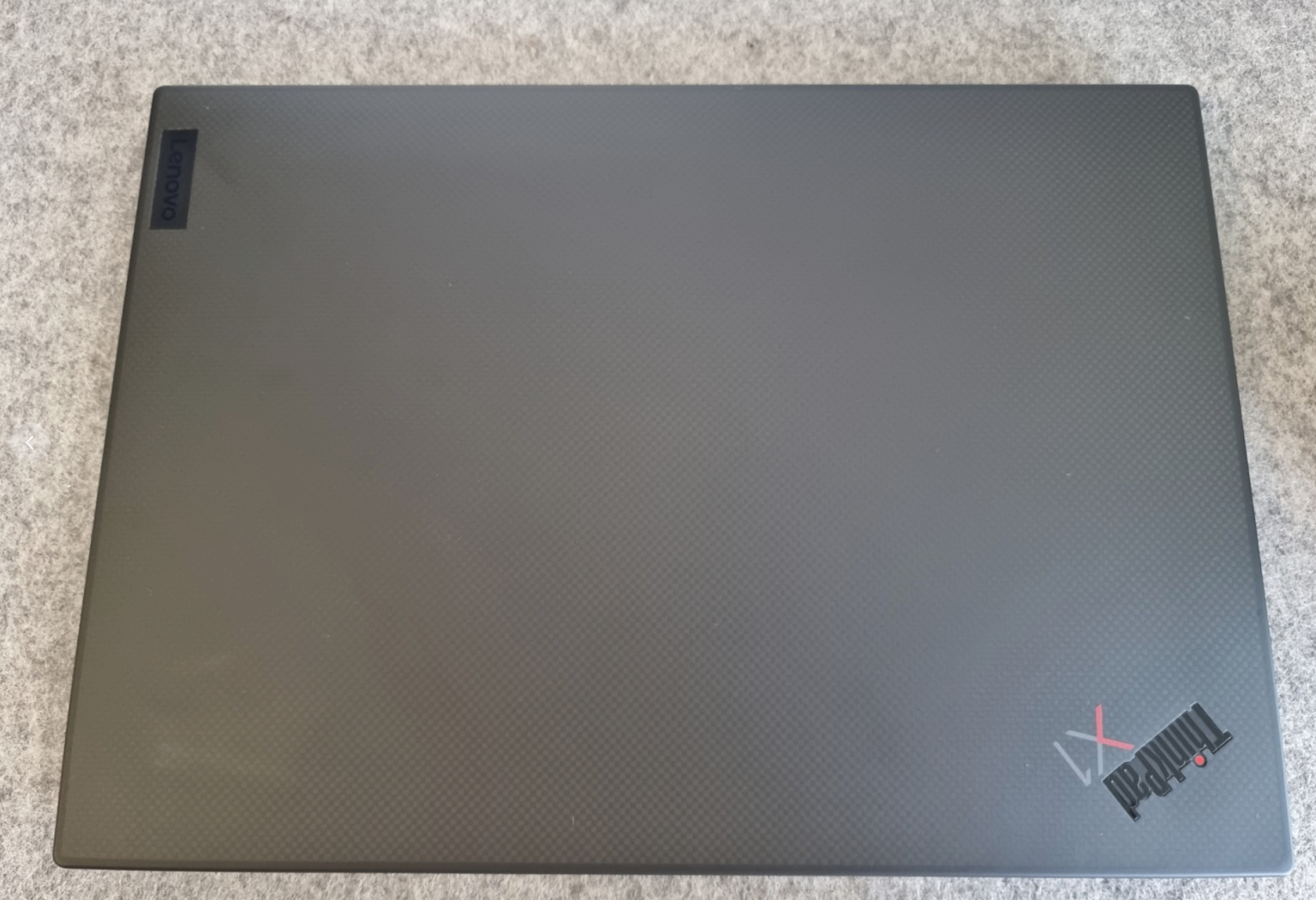 Ideally, I aim to use this for two years – perhaps three. The resale value of ThinkPads is fairly good, but this might require me to replace the battery at least once.
Initial thoughts
It's sleek and very light when you pick it up. I wouldn't mind if it were 500 grams heavier with double the battery, but considering the price, I'm pleased with the feeling.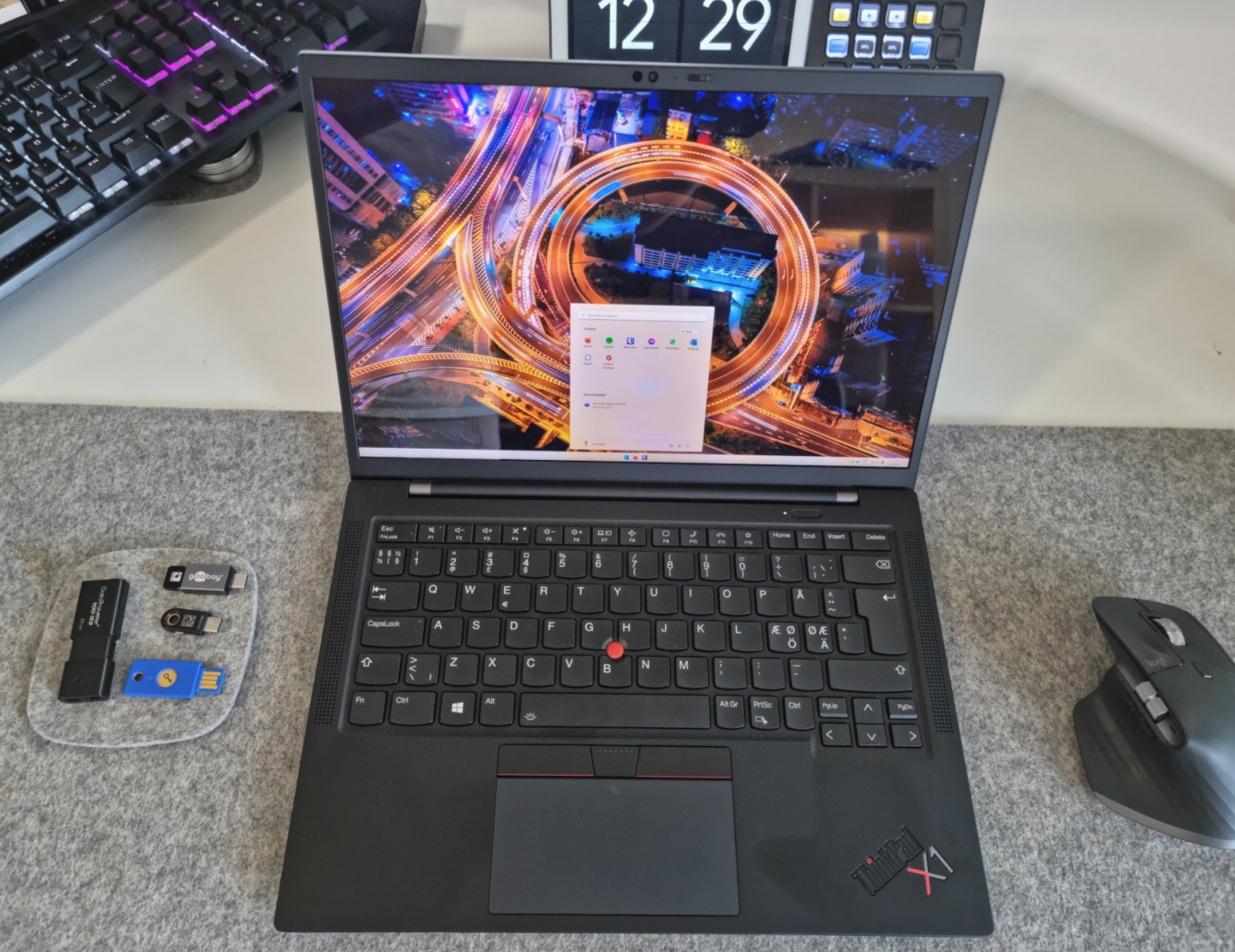 The keyboard is good. I would put it on par with a Surface Laptop chiclet keyboard. It has less key travel than previous ThinkPad's I've owned, but I had very little trouble getting used to it. I remapped the Fn and Ctrl keys so that Ctrl now sits in the corner as it should. I also locked the Fn key to default to F1..F12 keys instead of the weird shortcut keys Lenovo has. All these can be done from the fancy BIOS settings.
Charging is super duper fast. I use the provided 65 W charger, and it tops up the laptop in no time. Obviously, I'm mostly at home, so I have little need to continuously charge the laptop, as I can still use my main workstation whenever I need to. Funnily, I plugged my Samsung Galaxy Tab S7+ once with the charger, and it charges in "Super Fast Charging 2.0" speed!
I'm happy it has built-in HDMI 2.0, as that's something I usually need when visiting customers. I don't mind the missing Ethernet, as Wi-Fi 6 is plenty fast for anything I need to do with the laptop.
The display. For the first time in my life, I could NOT set the DPI setting in Windows to 100 %. It was simply impossible to differentiate 'I' from '1' any longer. So DPI is now set to a custom setting of 145 %, which seems optimal. It's bright, and it has HDR also for those very random Netflix moments when traveling. It isn't a touch display, which is slightly sad as I've gotten so used to using one with my previous Surface devices. Bezels are tiny but not as tiny compared to a Dell XPS laptop. The UHD+ display is only available in glossy, which I partially dislike, but it's still great while indoors.
Battery life is good. Not great, but good. I frequently get about 10 hours when Windows 11 is set to "Balanced" mode, the default. This includes using Firefox, Microsoft Teams, Windows Terminal, Outlook, and other productivity tools simultaneously. Perhaps I'm longing for those "25 hours left" figures I got used to the previous ThinkPad, but now, the 10-hour mark is more than enough for me.
Using with Windows 11
As I wrote previously, I upgraded to Windows 11 immediately once I got the laptop. I've had zero real issues with this. Lenovo also seems to push plenty of updates to the device; so far, I've gotten about 15 different firmware and driver updates through Windows Update. I suspect the final power optimizations from Lenovo are yet to arrive for Windows 11, so that might affect my real-world battery life.
What about mobile connectivity?
I wanted to ensure the laptop has WWAN antennas, as that only cost $20 extra but cannot be retrofitted later. Once the mobile data cards become available, I can purchase one and install it myself. This includes support for the Qualcomm Snapdragon X55 5G card, which can deliver connectivity up to 7.5 Gbps (at least in a carefully designed lab). The card is around $450 and depending on how travel resumes in 2022, and I might not even need this.
Closing thoughts
I'm thrilled with the laptop. Yet, I don't use it that much, as I do most of my work in the home office. Now that the summer holiday is almost over, I will resume working in different locations, and the laptop will travel with me. I'm anxious to see how it performs. Initially, the i7 11th generation CPU seems very snappy. Partially, Windows 11 brings more snappiness to the overall experience.
The 14″ display is not too small – but it could have been larger. I kept waiting for the 16″ ThinkPad, but it's still months away, so perhaps my future upgrade will have a larger display.