My experience using Windows 11 with the Lenovo ThinkPad X1 Carbon (Gen 9)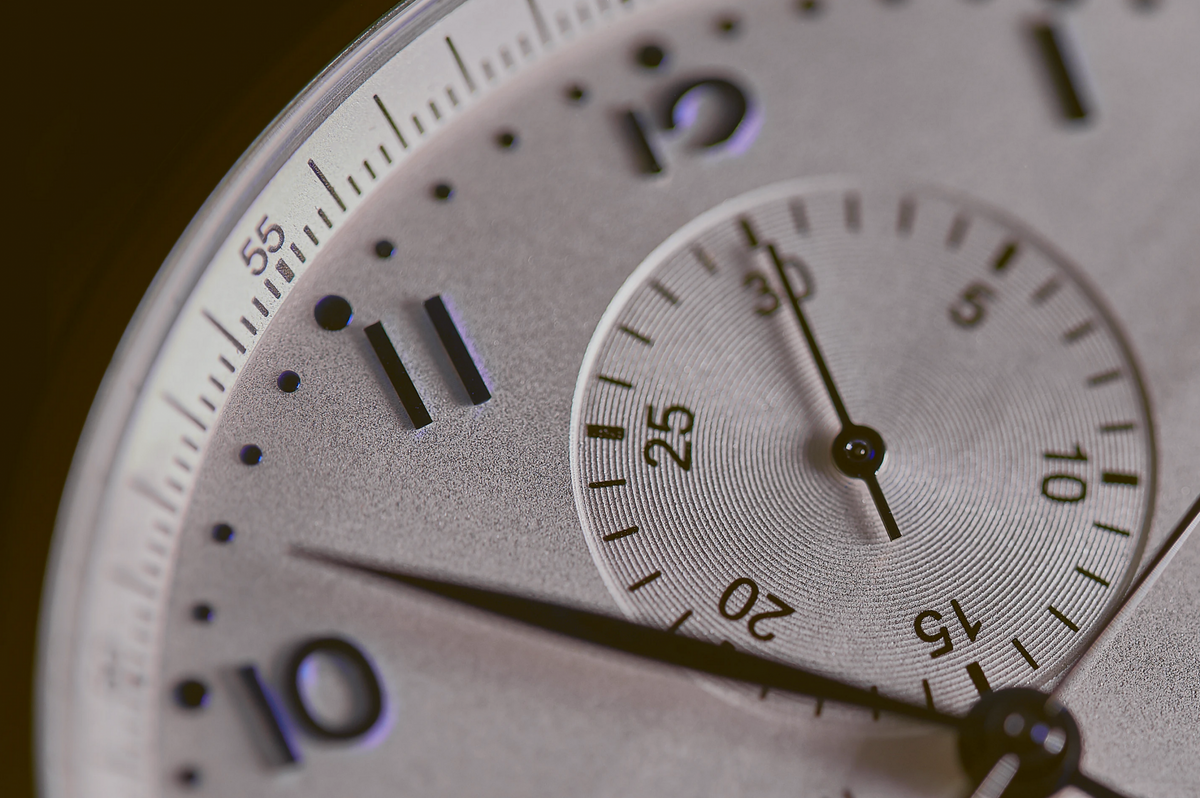 Last week, I finally received my new laptop. It's the Lenovo ThinkPad X1 Carbon (9th generation). I'll write a separate post on that soon, and once I've had some time to use and experience the laptop in different situations.
I immediately upgraded to Windows 11 in the Windows Insider Dev Channel. The exact build is 22000.100 currently. The upgrade itself was a breeze, taking only about 30 minutes once Windows 10 was patched, and the Insider setting enabled. I wrote previously about how to prepare for Windows 11 and its new TPM 2.0 requirement.
The experience so far is great. Obviously, only having the laptop for about a week now, the experience is still somewhat limited with Windows 11.
Bugs and notable issues
Windows 11 is rock stable. Nothing has caused the OS itself to crash yet. There are little things that are a bit rough on the edges. Some UI elements, mostly on/off buttons, disappear or lose details when you hover over them.
Here are the Network & Internet settings in Windows 11, looking fine: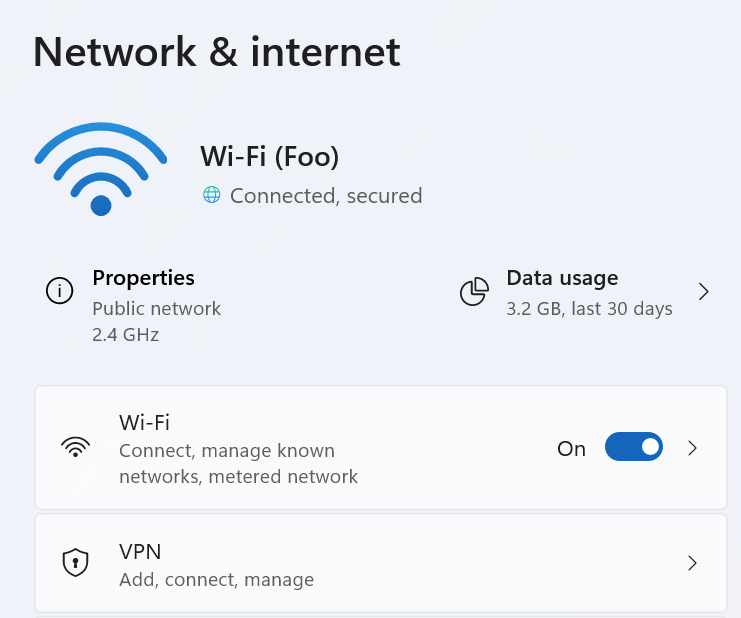 And two seconds later, the same view when I over over the Wi-Fi On-switch with the mouse: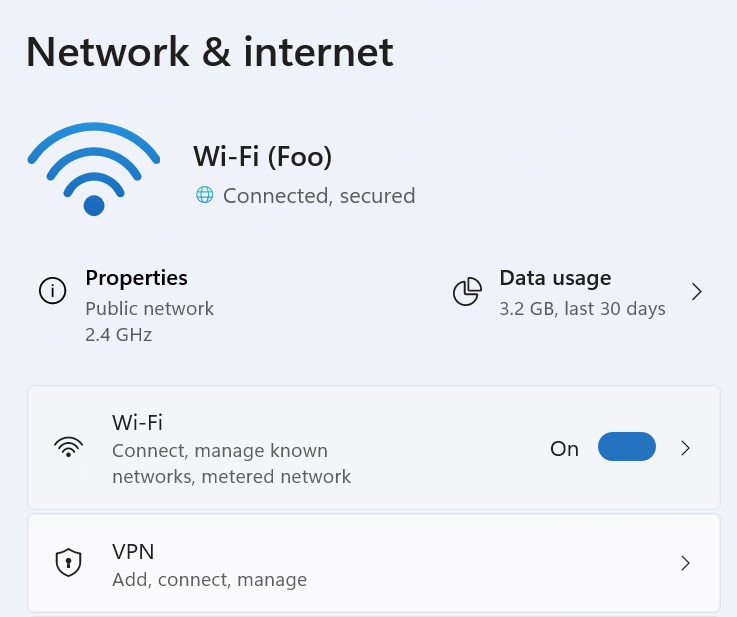 Small things, admittedly. The Wi-Fi is stable, but I did find one hotspot that I cannot re-connect after I resume the laptop from sleep. It's in a rental cabin we're staying in this week, so it might be a problem with the actual hotspot, as I've never had any issues in re-connecting to my own hotspots.
Some people have complained that File Explorer is laggy – meaning that the mouse stutters when you have an instance open. I've never had that issue in any of my three machines, including the ThinkPad X1. I later realized this is because I always do a pre-configuration of Windows when I set one up – and this includes one crucial step: Enabling the option called. Launch folder windows in a separate process.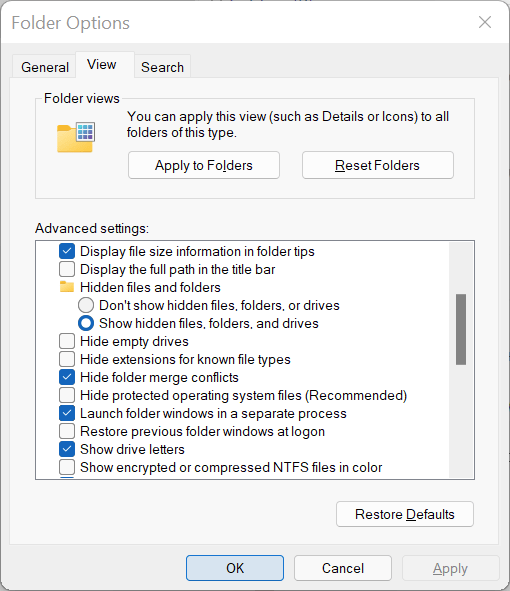 Everything else I've used so far just works. All my apps migrated correctly from Windows 10 also.
Battery life
The rated battery life from Lenovo for my laptop is between 16 and 21 hours. This is perhaps with the Full HD panel, and I have the UHD+ panel. I am getting around 10 hours of battery with Windows 11 when the power mode is balanced. It's pretty decent, but still a far cry from 16 hours. Thankfully, as I foresee very little long travel in the future, this is perfect.
I did not test with Windows 10, so I cannot verify if Windows 11 has less optimization in terms of battery life. I've received Lenovo firmware updates in the past few days, so it seems to be a work in progress. Windows 11 is still perhaps optimizing the power, as it's always showing me 2-3 hours of battery life left:

Once the battery charge drops to 50 %, Windows starts showing 5 hours left. Although, I haven't had a chance to discharge the battery more than once yet fully.
Other notes
Beyond this, Windows 11 is just like using Windows 10. Just snappier, fresher, and somehow less in the way. I've seen many complain about the renewed taskbar. I don't mind, as I always auto-hide it and hope it keeps away eternally. I did clean it up also a bit: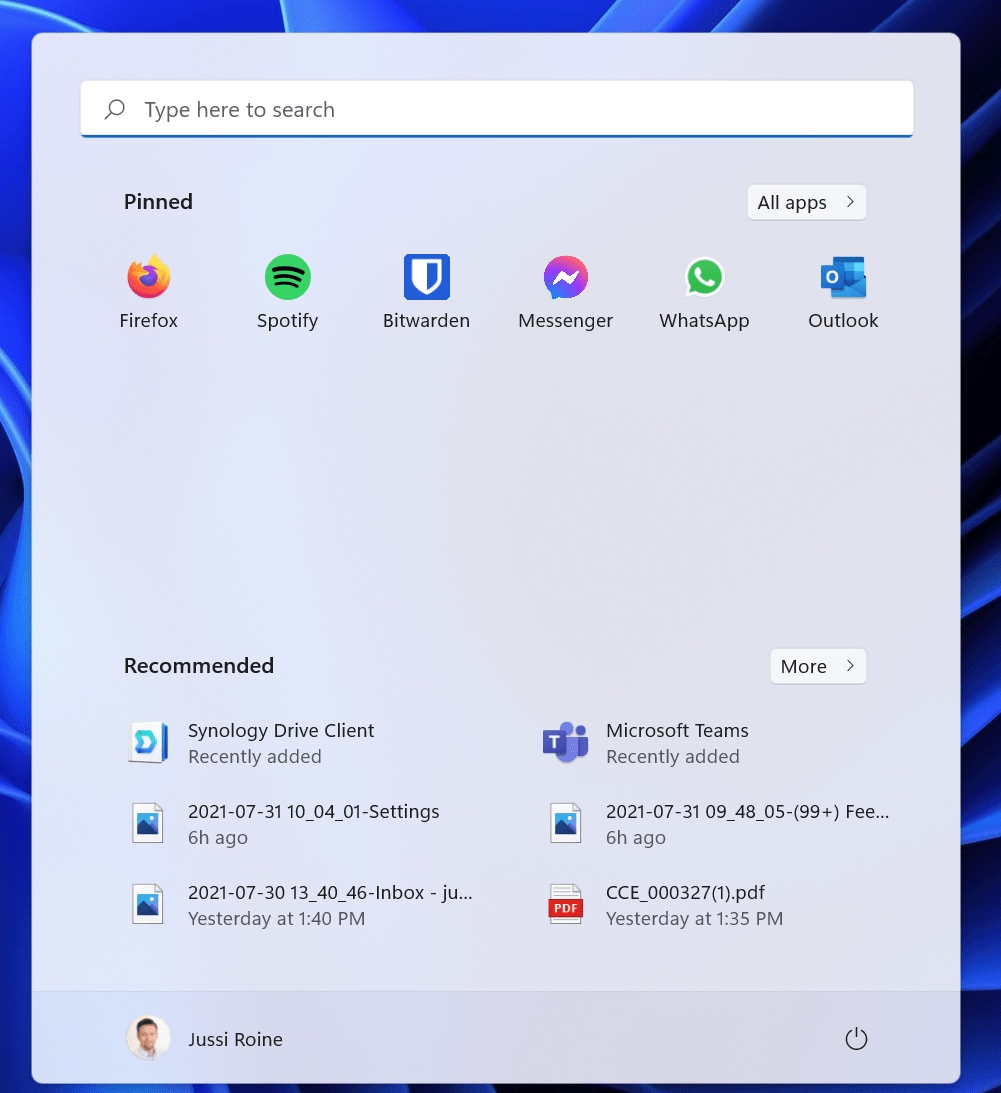 I'm happy now waiting for future updates to Windows 11 and will be continuing to use Windows 11 as my only operating system from now on.