"We don't need an office" - a summation of hybrid work in 2022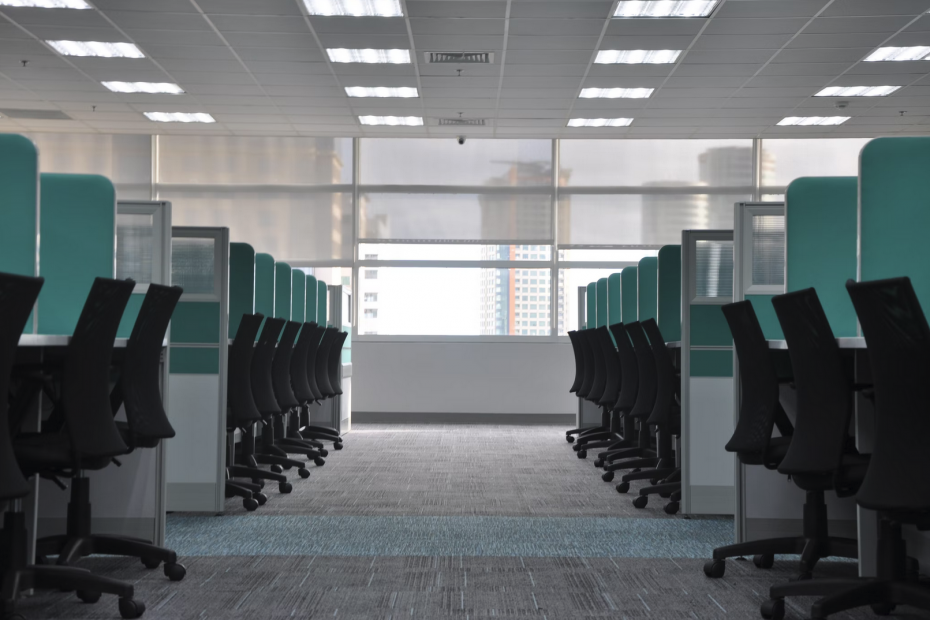 About once a quarter, I gather the people together in our companies and ask questions. It's always the same question. "Hey, do we need an office?" Simple, yet tough to answer.
Why don't we get an office, then? Well, a bit of background context is helpful here. We're distributed between three different companies. One of the companies benefits massively from having meeting rooms and lecture rooms. The two other companies would benefit massively from phone boots and quiet working spaces. And everyone agrees we'd co-locate all three companies on the same premises, and those would ideally need to be in the heart of the city in Helsinki. Or very close to the central railway station.
I've thought a lot about having – or not having – an office this year. Last year, we decided that 2022 is finally the year we gather people and work together at the office. Like back in the good old days (2019 and prior), it somehow made sense to commute to the office to meet with your colleagues in the morning.
We have an office for one of the companies. It's relatively small and isn't compatible with more than five people working there simultaneously. A month ago, a baby step was to agree on a possible day of the week when people would make a little extra effort to commute to the office. We decided on Friday. Nobody will ask if you show up or not, and nobody expects you to show up. But in case you'd like to get some real human interaction, Friday is your best bet.
The commute to the office with public transportation takes about 20 minutes. It's also semi-ideally located so that the trip to the daycare in the morning is halfway there. Sadly, I cannot park my car in the city too cheaply, so public transportation is thus an enforced option if I want to spend a day at the office.
Most days are filled with remote meetings – a three-hour workshop in the morning, cut by the lunch break, and a flurry of calls and meetings in the afternoon. The office provides immensely, very little benefit or added productivity to manage these days. But even then, many of my colleagues casually mention that they would love to meet more in person – without sacrificing their productivity. Everyone's calendars are bursting with work, so it's hard to find a full day of non-productive work time where you can hang with your colleagues and have long lunch followed by a lazy coffee break on the sofas. We all love that, but it's increasingly more challenging to find those mutual days of not needing to worry about customers and deliverables.
I've read a lot about how startups, international companies, and everything in-between argue about their models deemed the best for remote work. Sometimes it's three days a week at the office, other times it's two days, and for some, it's back to five days a week at the office. This works beneficially if your work consists of working in a team and perhaps building a product together. Our work is heavily connected with customers – and work is often part of a larger team, but mostly everyone else in the group is not from our company. In a way, work is already scattered around the globe, and nobody cares if you work from the office or elsewhere.
Airbnb CEO, Brian Chesky, nicely captured the essence of my current thinking in an interview:
"My prediction is three days a week becomes two days a week, and two days a week becomes one day a week, and pretty soon are you really in a hybrid world, or are you mostly a remote world?" he said. "People don't realize this thing is not super sustainable two, three days a week. People are going to realize, 'OK, let's be more intentional about when people gather. And let's gather for a week or two at a time.'" (source)
He also advocated for a model they're looking at – bring people together once per quarter for an entire week. The rest of the time – who cares where you work from.
I'm thinking of aiming for something vaguely similar. Bring people together for a day or two, once every two months. The rest of the time, show up at the office if you like, but don't expect everyone else to be there. I'm not seeing a genuine reason or driver for us to ever return to the office in the capacity we used to. It's simply because everyone we work with – customers and partners – are adopting different models, and it's not reasonable to adapt to all of those.
Later in 2022, or during 2023, customers will start inviting experts like us back to their offices for workshops and meetings. And that's great, but again I feel it will be more of a once-a-month conscious approach rather than ad hoc in-person days each week unless a company dictates that working from the office is the only way for their culture and productivity.
In summation, we're not in the process of finding a proper office in 2022. Let's revisit this in 2023 to see if it makes more sense.