Self-hosting memories: Migrating from Google Photos to Synology Photos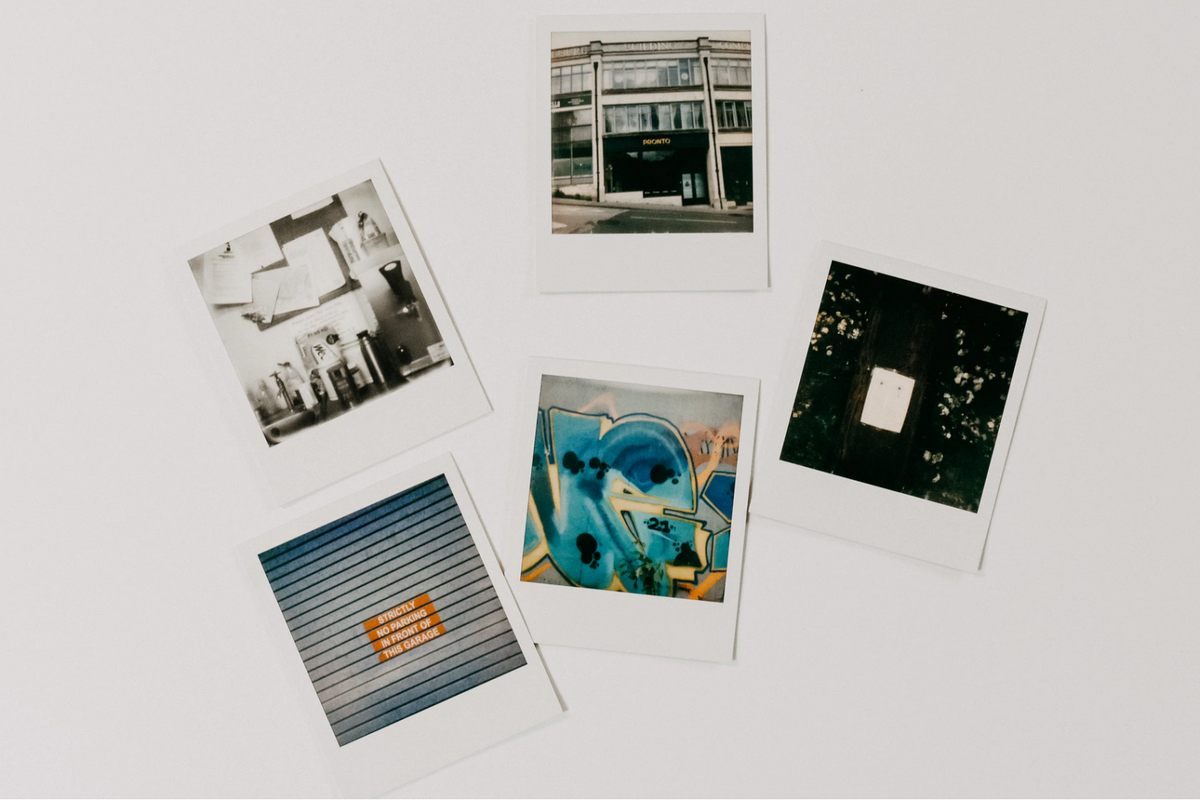 I've used Google Photos since 1969. Err, no, wait – that's what the image metadata is telling me, but actually, my earliest photos stored in Google's cloud are from 2009. I've paid the 1.99 €/month fee to ensure I have enough storage capacity in Google Photos, and currently, I have about 50 GB of photos in original resolution stored there.
When Synology, the NAS and network gear maker, announced their new DSM 7.0 operating system, I realized I finally had a way to move away from Google Photos. With DSM 7.0, you get Synology Photos, their photo management solution.
Why does it matter, though? I don't really care that I pay about 24 € a year for Google to store and maintain my photos. But I'm slightly worried that they index, crawl, analyze and crunch the hell out of my photos. These include photos of my kids, my family, and the places I've been. It's not that I think someone at Google is actually viewing my images. It's just that I feel weird to give all of my data (for free) to Google, and on top of that, I pay them.
Previously, I've hosted my images locally in SharePoint, in a file share, or Adobe Lightroom. These were cumbersome as most photos I have been taken with a phone or a regular DSLR camera. I don't really edit them all that much, but I would like to share and view them regularly.
Thus, Synology Photos finally seems to be a solution that allows me to move away from Google Photos, access my photos remotely on any device that I have, and share them securely with the people I trust.
Enabling Synology Photos
First, I enabled Synology Photos on my Synology DS1821+ NAS device. It's an uneventful event – you click Install on the Synology Photos package, and that's it.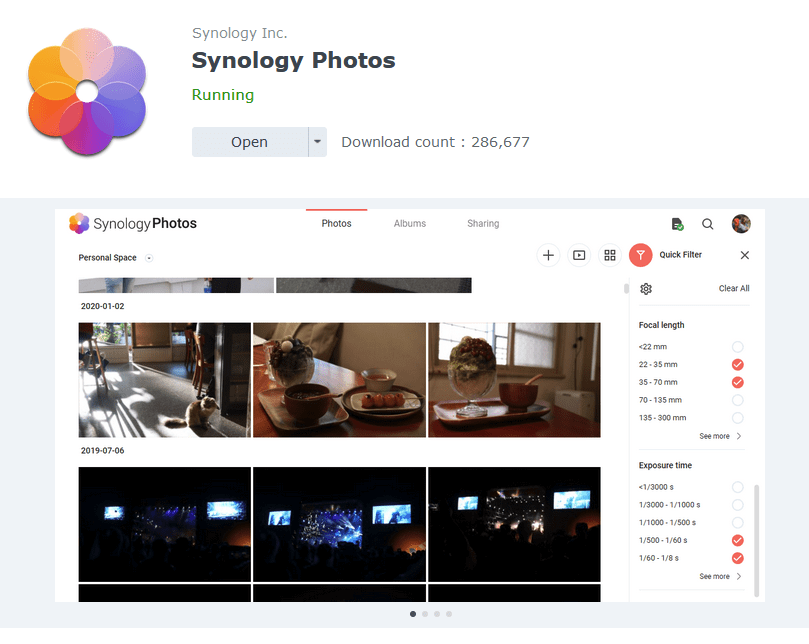 Once done, you can access the service using a browser or the mobile Synology Photos app (available for iOS and Android). No native Windows or other rich client exists currently. This is how the interface looks: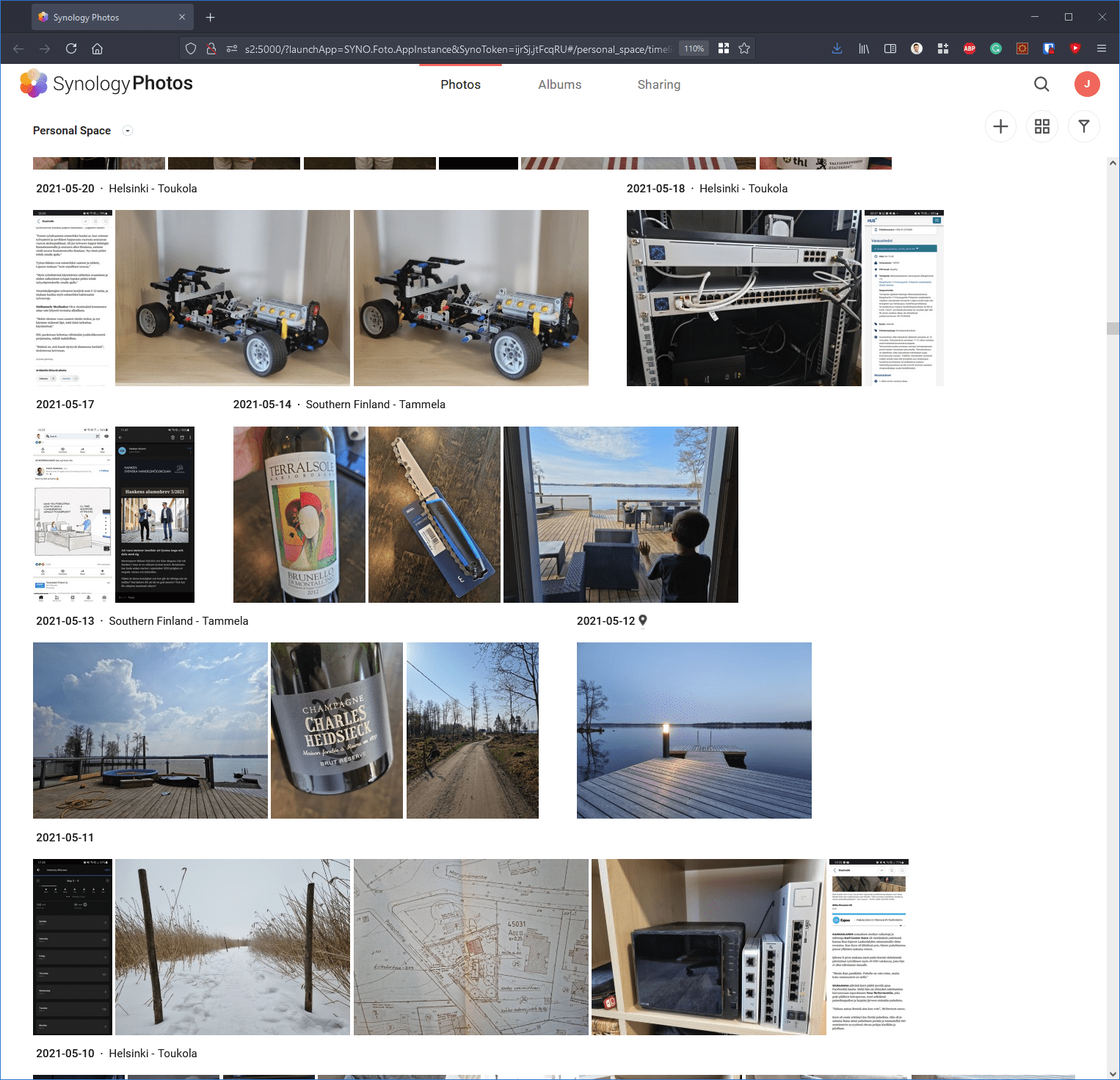 A lot of similarities to Google Photos, for sure. The service seems to be fairly lightweight on the Synology device – taking only about 44 MB of RAM and 0% of CPU when idling.

Exporting from Google Photos
Next, I needed to export all of my photos from Google to import them to Synology Photos. Google has a Google Takeout service, which allows you to extract any data you have stored with Google. I selected Google Photos and waited for about an hour for it to crunch it all together.

This resulted in a 70 GB file download, split into 10 GB packages. The packages included a lot of metadata also, but I discarded those and just extracted the image and video files to my workstation.
Importing to Synology Photos
Synology Photos does not seem to include a proper migration API or a separate migration service. I chose to take a small risk and just drag-n-dropped all the exported photos and videos from my local workstation to the Synology Photos browser session. It only took about 15 minutes to import, and the device was also very responsive during this time.
After the import was done, I had all my photos in a personal space within Synology Photos. Using my Android phone, I tested that I could access the images remotely over a mobile connection.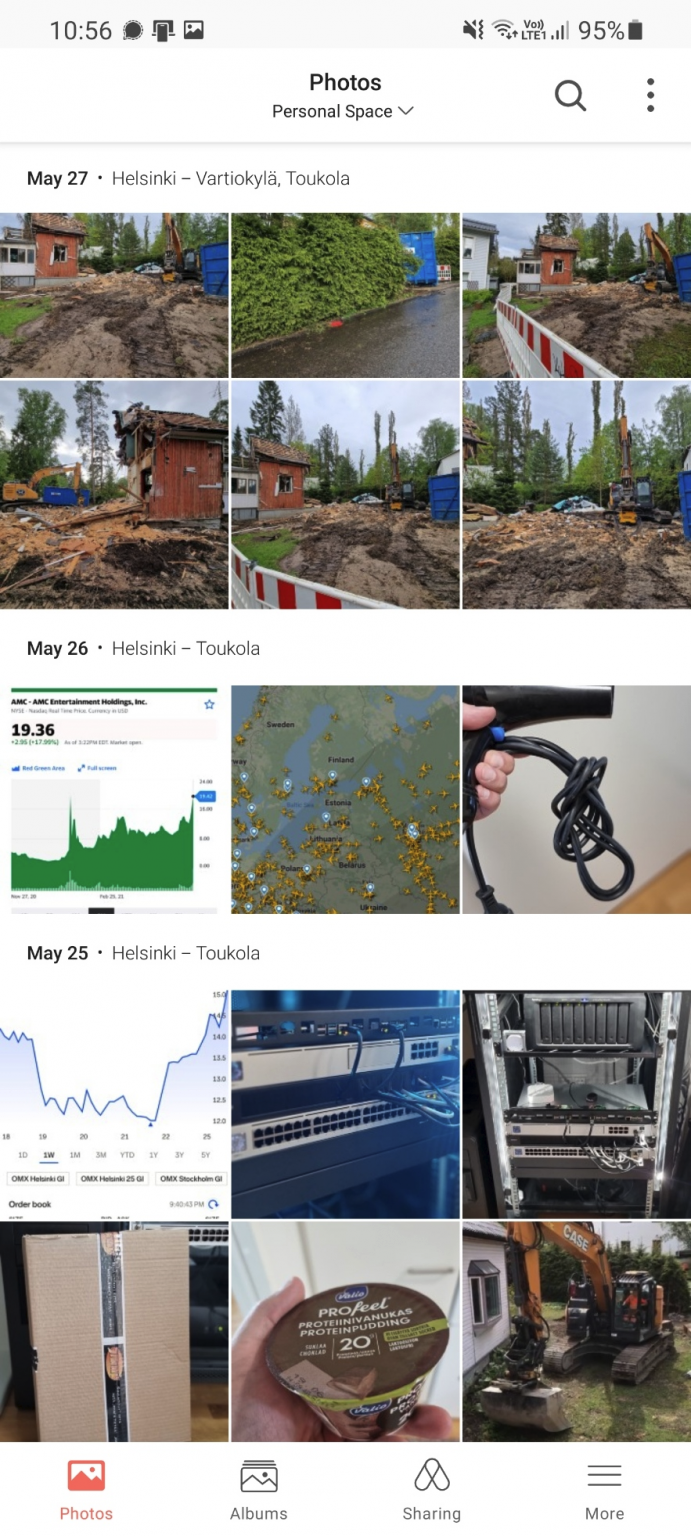 It's a fairly simple app and seems to lack plenty of the usual features of a photo viewing app – such as editing the image or even adjusting it slightly. But it's fast and allows me to upload my photos from the phone securely.
The missing pieces
Now that I have successfully migrated all my photos and videos from Google Photos to Synology Photos, I can discontinue the monthly subscription to Google Photos.
After using this new solution for a week, I started to list the missing pieces – the things I was used to enjoying with Google Photos:
A proper search. I cannot search for 'a car' or 'gym weights' or 'wine in Seattle' – it simply returns nothing in Synology Photos.
People tagging. It has a rudimentary Machine Learning model that tries to recognize faces. So far, it's recognized about 50 photos out of thousands.
The timeline is skewed. My most recent pictures are at the top of the timeline. Then, after perhaps 50 photos, I have photos from 2007-2010 filling tens of pages of the timeline, and then it's back to normal again.
"5 years ago this day.." in Google Photos is very nice, to revisit those memories. Nothing like that in Synology Photos.
So, while I have my photos safely hosted locally, I'm obviously missing many fairly useful features. Synology Photos already received the first update, but it didn't seem to add any capabilities. I'm hopeful that the makers of the Synology devices will eventually focus and invest in developing the tool, and for this, I'm willing to give it more time. On the other hand, not having my photos massively analyzed and indexed by Google, in comparison, is beyond great.