Review: Elgato Stream Deck at the home office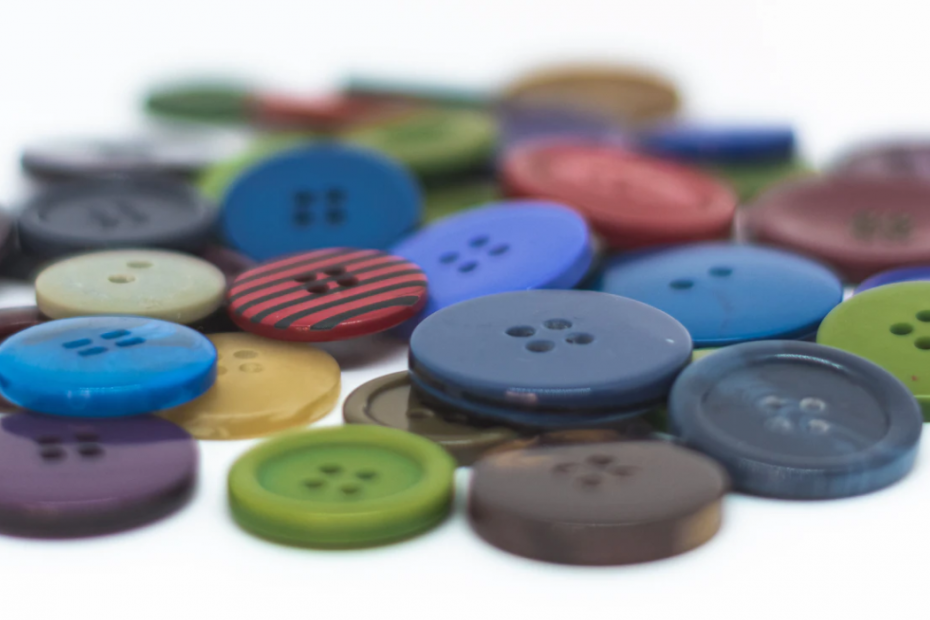 I've been thinking of getting to a solution to control the presentation lights at my home office (see Part 2 of my WfH series for details). The Elgato Key Lights are fantastic, but they lack a physical on/off switch.
The default option to control the lights is to use the Control Center software from Elgato. It's an okay piece of software, but it's mostly a nuisance to use as it sits in the System Tray and is sometimes very laggy to pop up.
This is my mostly cleaned up System Tray:

And for some reason, the Elgato Control Center icon is white, so it's tough to spot. Upon clicking it, you'll (most of the times) get this quick control: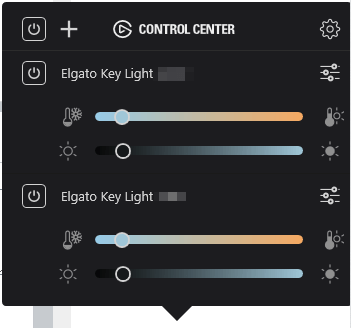 Sometimes, nothing happens, so you click the icon again, only to see the Control Center flash and disappear in a nanosecond. You can also use the mobile app, which works much better – but requires you to unlock the phone, open the app, and wait for it to find the devices.
It also doesn't seem to respect regular Windows design guidelines, as the hovering menu often keeps on hovering even if you click elsewhere. At the time of writing, I've worked on this article for 10 minutes, and the Control Center icon is happily waiting for me to dismiss it, somehow.
Stream Deck is the solution
The Stream Deck is a physical device with tiny pushbuttons with displays. It connects to a PC with a regular USB.
Much has been written of the Elgato Stream Deck previously. See Elio Struyf's technical take here and Paul Schaeflein's comprehensive views here. After reading all of these, I figured I'll order one and see how it works for me.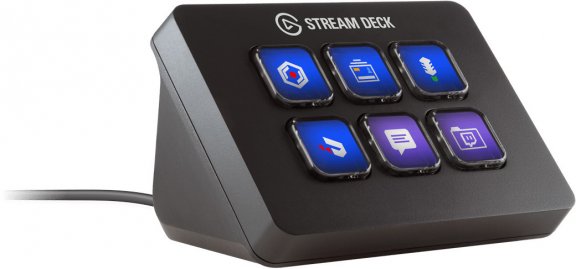 The Stream Deck is available in three sizes – Mini (with 6 buttons), regular (15 buttons), and XL (32 buttons).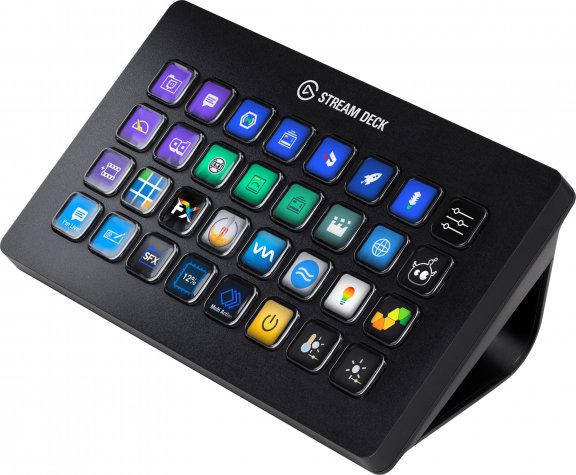 I chose the regular one, as I wasn't sure I'd actually need 32 separate buttons.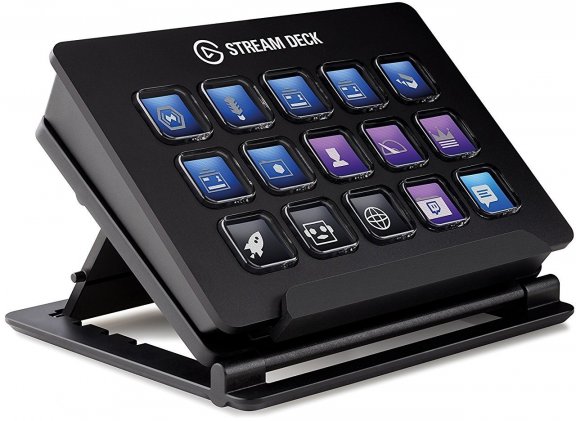 It's fairly pricey, from about 100 euro for the mini to 270 euro for the XL (taxes included in these sample prices). The regular is 150 euro.
The idea is that you'll configure each button to do something, and perhaps the idea is great for gamers and streamers. I don't do either, so I'm not entirely sure about the device's possibilities.
Installing and configuring
I connect the device to my main PC, and install the app – called Stream Deck – to get started.
It's effortless to use. You select a (virtual) button and configure what you want it to do. The change is reflected immediately on the physical devices. After fiddling with the options for several minutes, I ended up with the following layout: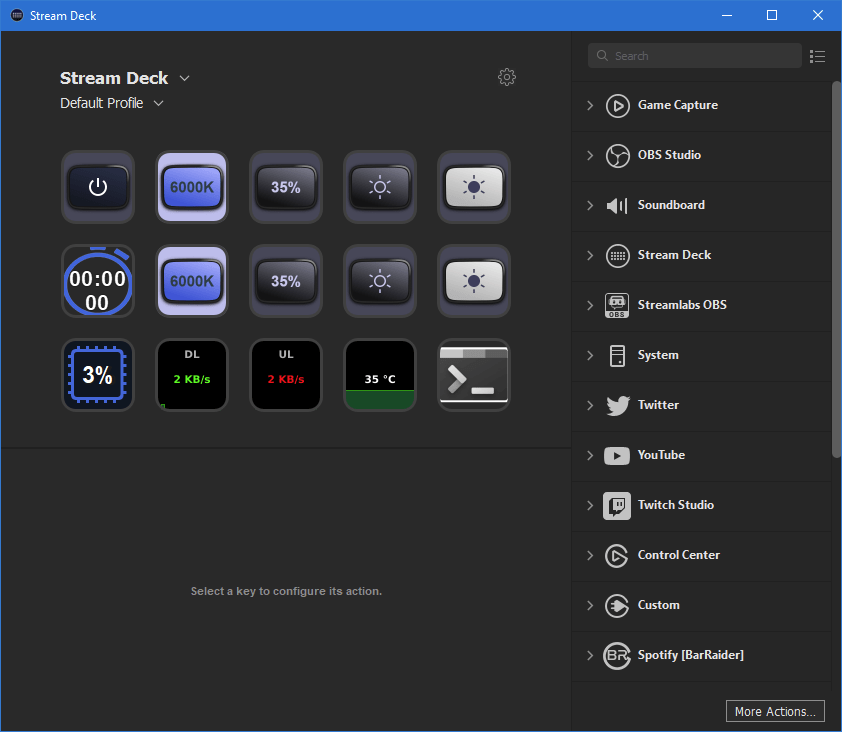 The power button (top-left corner) turns on both of my Elgato Key Lights. The 35 % button sets brightness, and the dark and light sunshine icons dim and turns up the light for each light individually. I'm not sure why I put the 6000K color temperature there, perhaps to 'get to the defaults' when I feel like it.
The timer (second row, first icon) is handy – I frequently use it when recording the podcast episodes or presenting with a time limit.
The last row is just for vanity – CPU utilization (combined utilization for all cores), upload and download speeds from the PC, and the all-in-one water cooling temperature. The last icon launches a Windows Terminal.
I couldn't get Spotify to work. It requires an authentication token from Spotify, and even if I generate one, it just does nothing. So I gave up on Spotify and used the desktop app instead.
I've seen many people use the device for managing audio and video devices, especially for Microsoft Teams. For me, it's a challenge as I often fiddle with different audio devices, and I might use numerous profiles on Teams, or Zoom, or Google Hangouts, or something else.
Is it worth the price?
I have the device sitting below my main display. It's a dust magnet, also.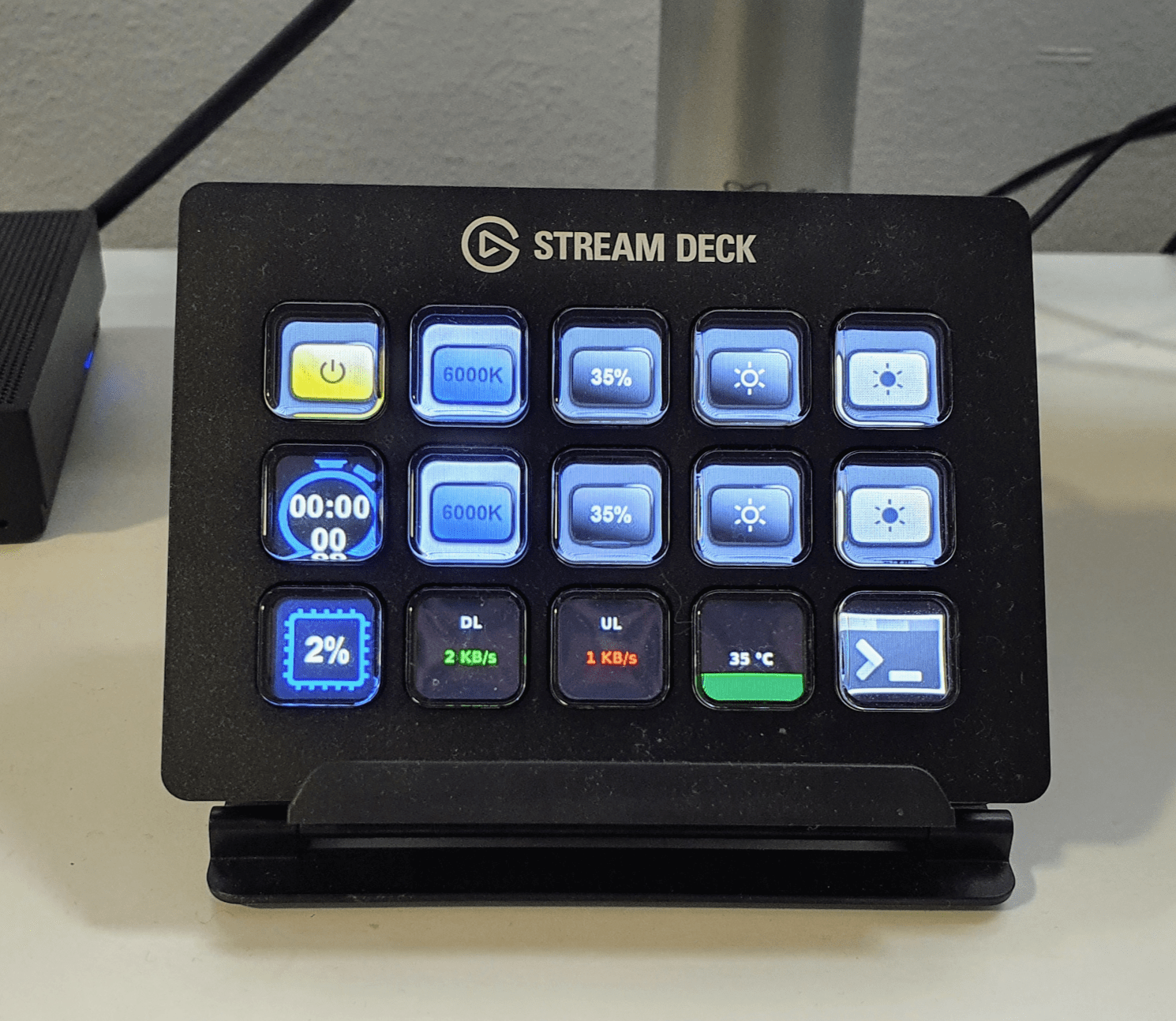 Each morning when I start working, I flip on the Key Lights, so that's two definitive button presses each weekday (another press happens when I stop working and transform to dinner duties).
Beyond that, it's just.. sitting there. I did configure a screen saver for it, and it's mostly on that. When my PC resumes from sleep, it often takes a considerable amount of time for the Stream Deck to wake up. The top row buttons are often the last to become active, and I guess it has to do with the Key Lights responding to ping from the Stream Deck app first. It isn't a massive lag, but several seconds even while Windows 10 resumes in 2 seconds and authentication via Windows Hello happens in a split second.
Partially I feel bad that I'm not coming up with clever use-cases for the device. I'm too accustomed to launch most of my software via <Win>+R, and upon realizing I can run Windows Terminal with wt, I never click that button either now.
The mini version would have been 50 euro cheaper and perfect for my needs. I have fun watching the download and upload stats on the buttons, even if they tell me nothing – "5 KB/s downloads.. okay" goes through my head at times. On a lengthy Zoom call, I might peek at it, and it often tells me it's 2-3 MB/s when everyone has video turned on.
For me, I guess it isn't worth the price. But as I often tell myself, any serious gadget less than 100 euro is often too plasticky and not robust enough. The Stream Deck is certainly made of plastic, but considering how stable the app itself is, I feel it's at the right price point just now.
In closing
For streamers and gamers, I see the value proposition with the Stream Deck. For me, it's a fancy timer and light controller – both of which I can easily manage via Windows 10, but the physical button feels just that much nicer in the morning.
Unless you have a viable use case, you can live without one quite easily. If my Stream Deck broke today, I wouldn't get a new one, but I would perhaps build a custom on/off button for the Key Lights as that would be the main challenge.
If you really want to get one, try borrowing one first to see if it's a vanity item on your desk or something that inherently enhances your productivity – or makes it more 'fun' to work.