Supercharging your productivity with your Android phone and the Windows 10 Your Phone Companion app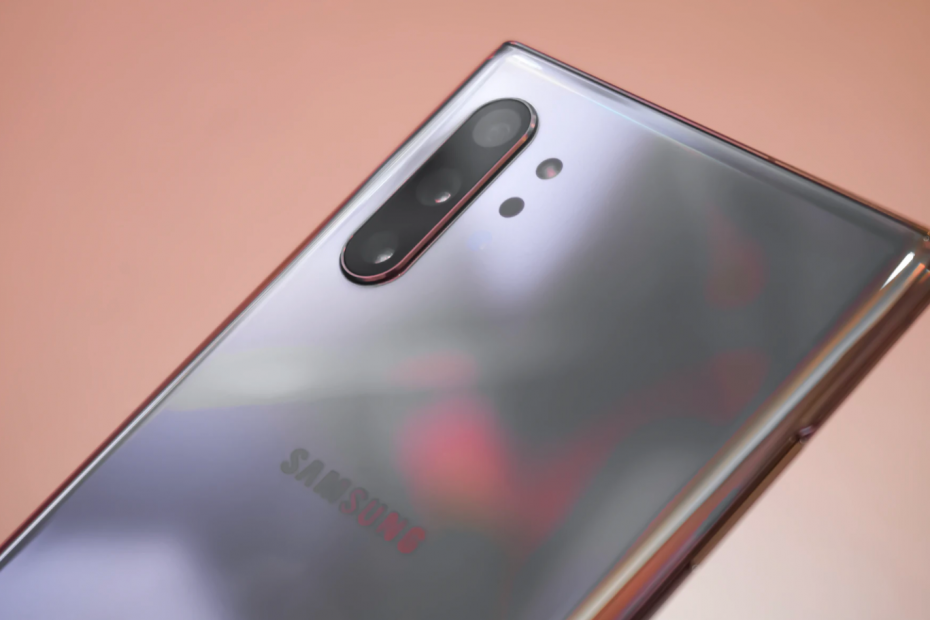 I'm a huge fan of the Your Phone Companion app that is now available for Windows 10. It was first made available in mid-2015, but since 2018 it has been actually useful. The app allows you to utilize your phone through a Windows 10 PC – thus, avoiding you to pick up the phone to perform simple tasks, such as sending text messages or opening an app to verify something.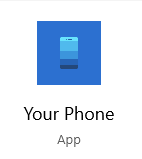 You can download the app for Android from the Google Play Store. It's worth noting that all features are available for Android-based devices, and support for iPhones is rather limited. The requirement is for Windows 10 to be at least in April 2018 patch level, and Android needs to be at least 7.0 (Nougat). Both very decent requirements in my opinion.
Once the app is installed on your Android device, and you've updated the app to the latest version on Windows 10 it allows you to perform the following tasks on your PC:
Manage text messages – read, send, delete, etc.
Check notifications
View and manage photos stored on the device
Mirror the phone screen and use the phone remotely
Manage and perform calls
In addition, you also get neat features, such as a shared clipboard between the phone and your PC! This allows you to copy something on either device and have it available for pasting on the other.
The app looks like this on Windows 10: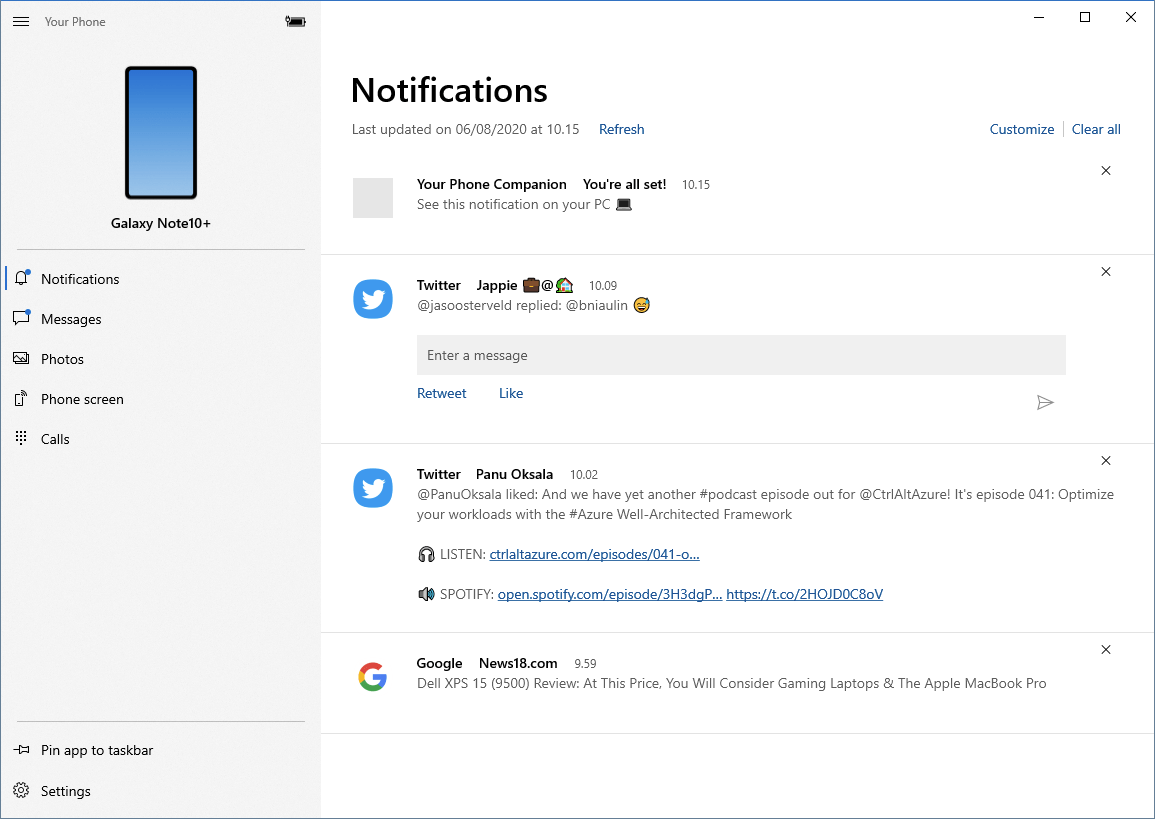 The way I seem to use this app is to respond to text messages (that I still occasionally get). It's especially useful when I get two-factor authentication messages over text, and I don't have to manually type in those sometimes long series of numbers.
My main Windows 10 PC does not have Bluetooth, so I use all of this over a regular Wi-Fi. The only feature that requires a live Bluetooth connection is phone calls – I guess Wi-Fi would have too much latency for this.
Mirroring the display over Wi-Fi is fast and works surprisingly well. I also use this quite often, even if not daily. This is a screenshot from my Windows 10, when I mirror the display of my Samsung Galaxy Note S10+: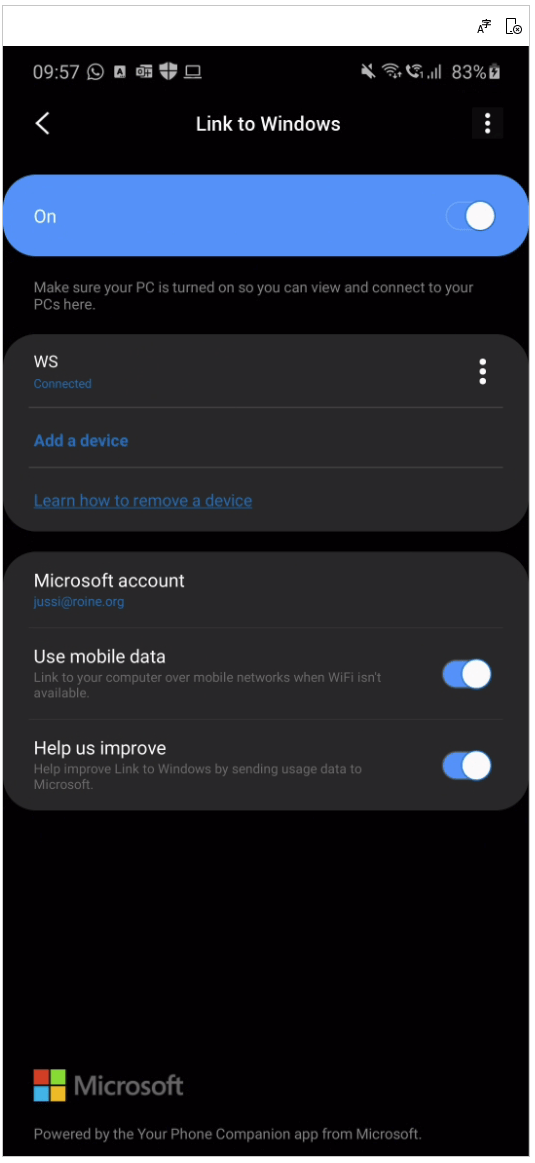 Notifications, swipes and all the usual gestures just work: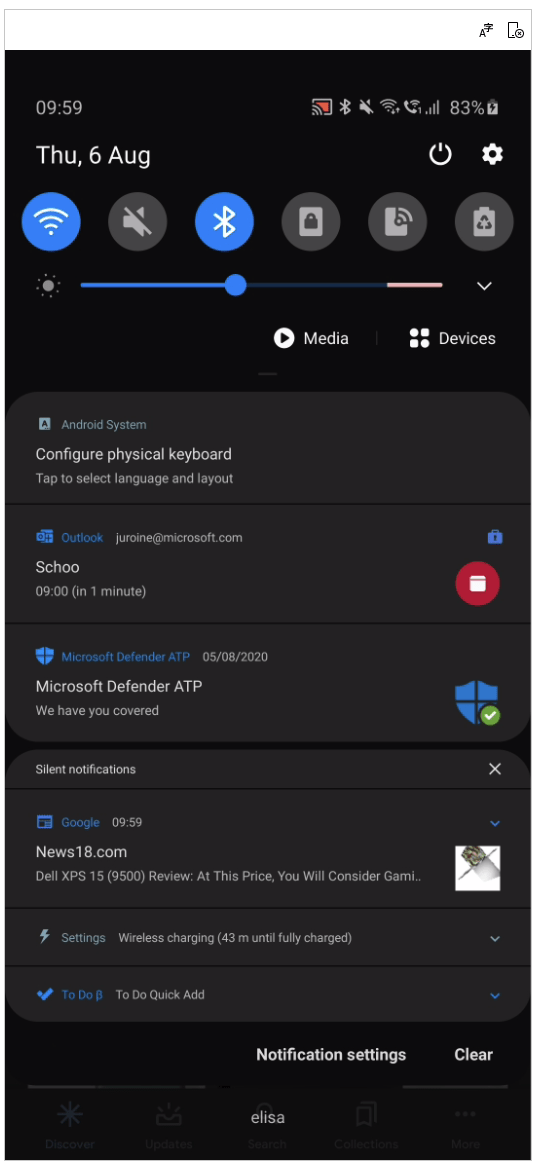 Using apps is exactly the same as using them on the phone – with the exception that I can use a real mouse: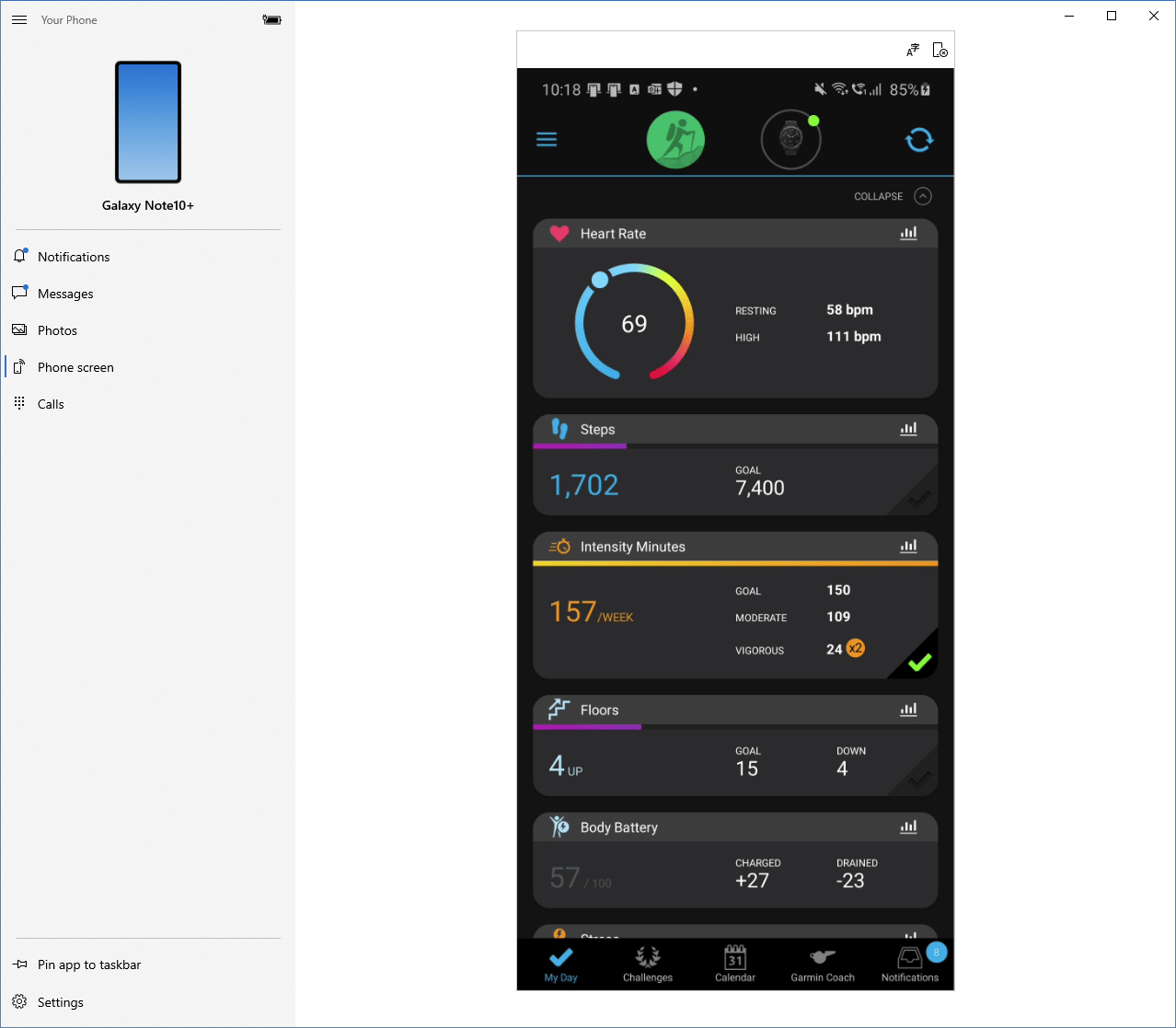 I still use my phone regularly, of course, but when I'm working from my home office, it's much more convenient to not having to pick it up for each notification.
Yesterday, Samsung and Microsoft together announced that the latest Samsung Galaxy phones will soon get the capability to run Android apps in separate windows. For now, you'll need a Samsung Galaxy Note 20 and the latest Windows 10 Insider Build to get this working. Hopefully, this feature will be backported to earlier Samsung (and other Android) devices.