My experience using the Samsung Galaxy Note10+ for 150 days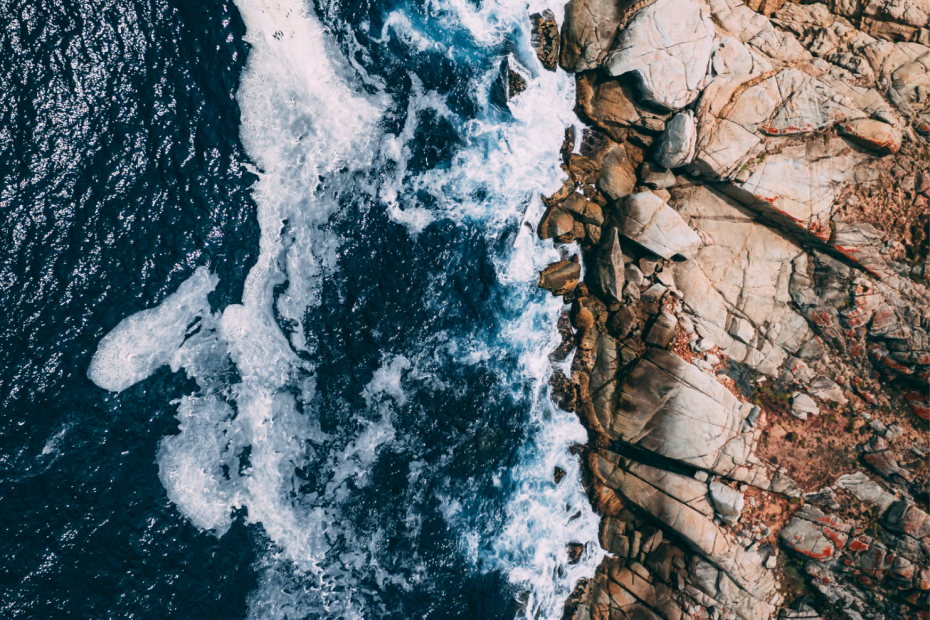 Back in 2019, I switched back to Android, after trying my very best to live within the Apple world with an iPhone. I was then given a choice to choose between multiple flagship Android devices. I went with the Samsung Galaxy Note10+, which at the time was a premium option.
It's been about 150 days since I switched to this phone, so I wanted to write about my experiences in case anyone is considering to switch to a Samsung Note-style phone. Similar to what I did with the Garmin Fenix 6X Pro fitness device after I had used it for 100 days.
In a nutshell, the phone is great. It might be the best phone I've ever had, and I've had perhaps a few. Yet, it's still not perfect.
About the phone
This is the larger model of the Note phone, and it's massive. The display is 6.8″ with a Quad HD+ (3040 * 1440) resolution. It has slight curves, and a little notch for the selfie cam. As of today, the phone retails for about 950 eur (including VAT, which is 24 % in Finland).
It's aesthetically pleasing. It's fast, has enough RAM to allow me to do anything and all apps open in the blink of an eye. The battery life is great, but not amazing. I've set the phone to Full HD+ resolution – 2280 * 1080 – to save up on battery, and with brightness mostly set to around 70 % I get about a day and a half of active use. After a full day I rarely charge it overnight, and in the morning I still have 45 % of battery left on most days.
On 4G I frequently get great performance – easily up to 100 Mbps/45 Mbps in Helsinki, where I live. For fun, I can also enable Wi-Fi when at home, and try Speedtest.net in multi-thread mode – thus using both mobile and local Wi-Fi to gain better speeds. I just tested this, and I get 240 Mbps/160 Mbps.
It's a large phone. I have reasonably big hand, and this allows me to operate the phone with one hand only. Sadly, the phone is not so large that typing with two hands would be fun in landscape mode. Often the keyboard takes most space on screen and you're typing blind without seeing the text, or the original text you're typing a reply for.
The display is very scratch resistant. For the first 4 months the factory-fitted screen protector helped. After it started tearing off, I got the Samsung-branded cover that has a flip over the screen. The flip has a small plastic see-through that shows me essential information when the phone is locked.
It works great, and I worry less about the screen now.
The Samsung S Pen
The big difference between a regular Samsung Galaxy S10+ and the Note10+ is the S Pen.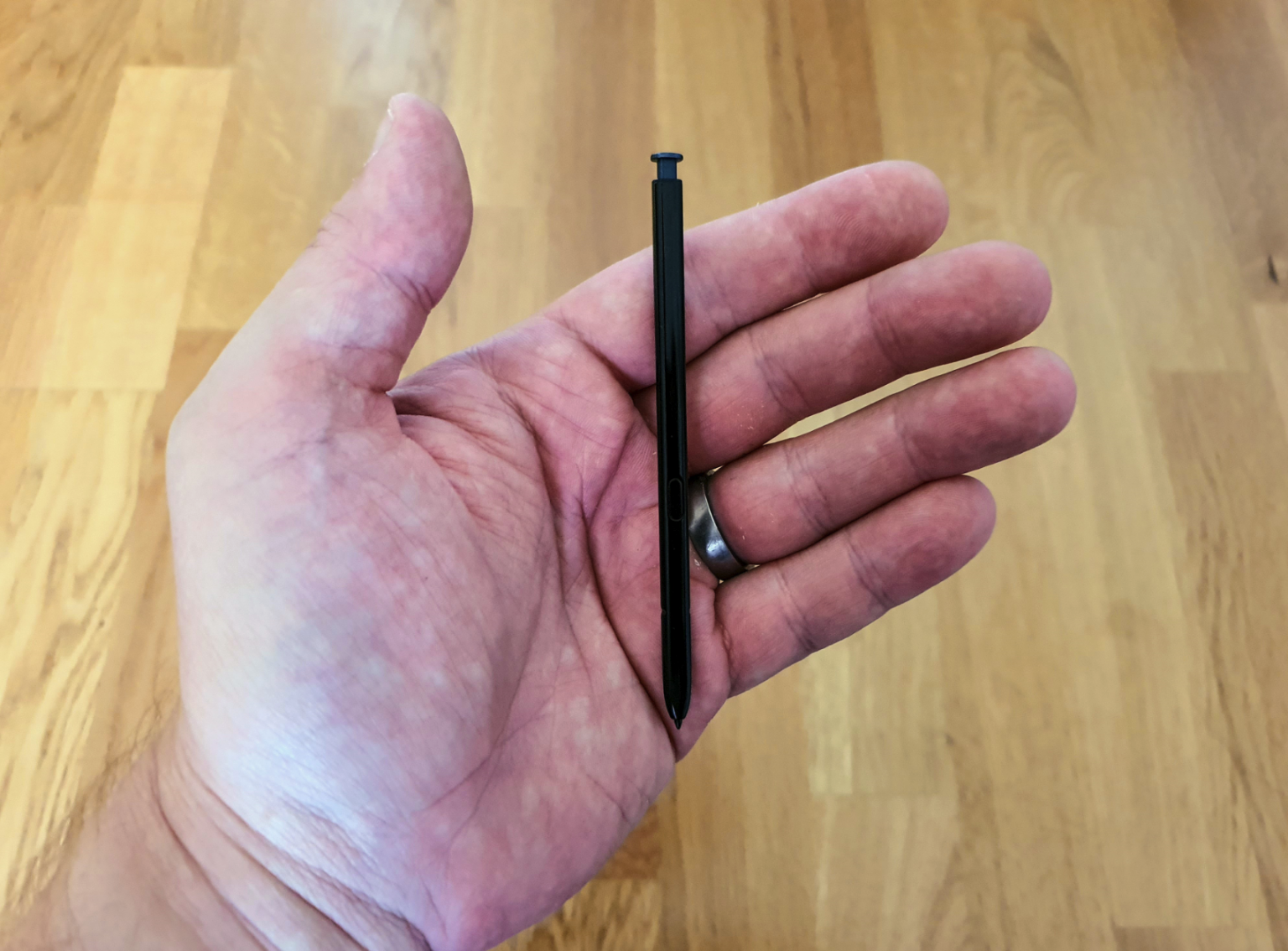 It slides nicely out from the compartment in the bottom right corner of the phone and locks back in with a satisfying click. The pen is small, as you can perhaps see from the picture above where I'm holding it. I've used it a total of 5 times, mostly to jot something, which I later discard.
I would be just fine without the S Pen. In its place, I would appreciate the classic 3.5mm audio jack, which is now replaced with a single USB-C connector (that is also used for charging). I mostly charge wirelessly, so the USB-C connector is also mostly unused for me. At times I need a call or a meeting when I'm on the go, and for those times I often resort to using wired headphones for their superior audio quality – and then I often forget the 3.5mm-to-USB-C adapter at home. You have to purchase that separately, but it was less than 10 euros.
Likes and dislikes
I'm liking what Samsung has done with their Android update process. I frequently get Android security patches between the 5th and 9th day of the month, and they always install smoothly. Recently, Samsung committed to supporting three generations of Android on the phone, so it's a safe choice for the coming years also – at least up to Android 12 (it's now on Android 10).
The phone support VoLTE, or Voice over Long-Term Evolution (LTE). This provides better and more reliable audio quality for regular voice calls, and I frequently utilize this.
It has 256 GB of storage, and I've added a 128 GB memory card to complement it for a total of 384 GB of accessible storage.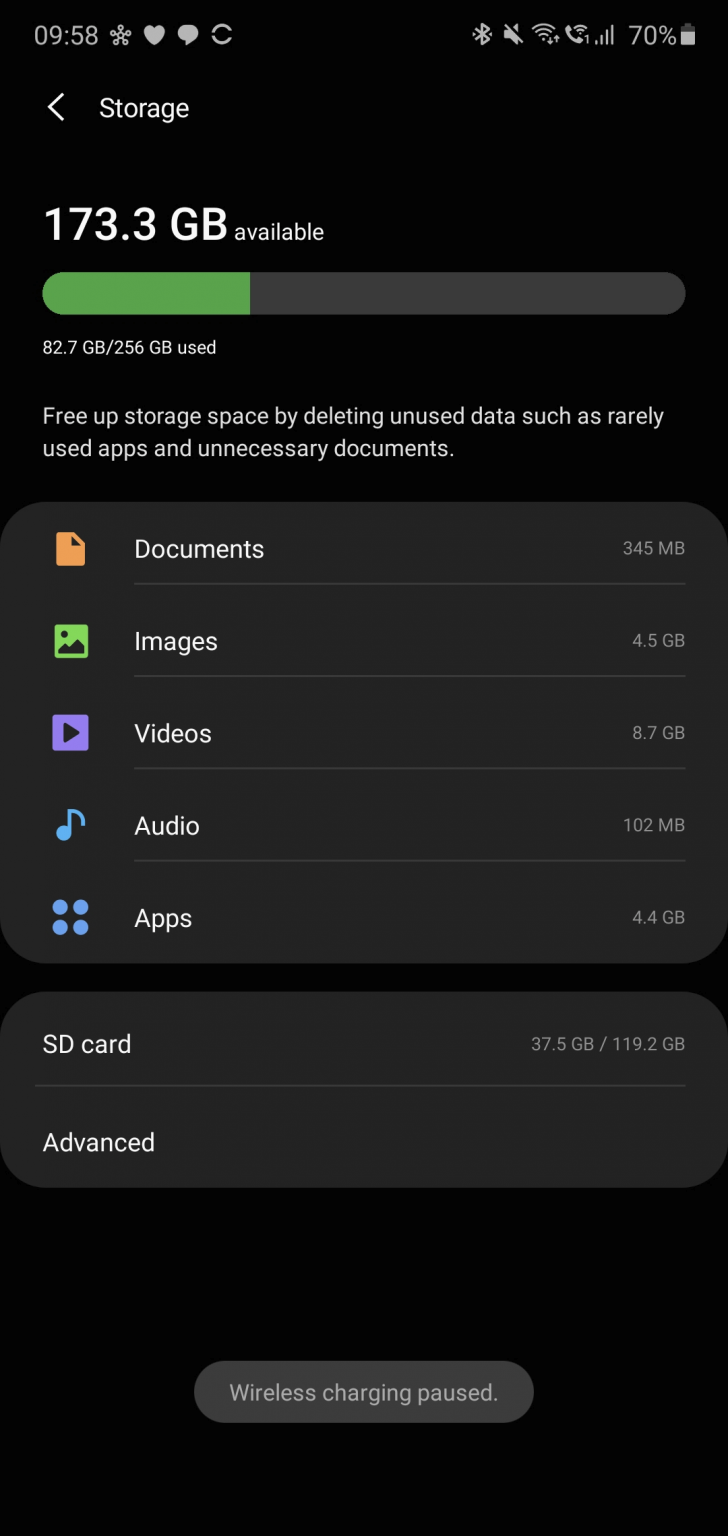 If I travel and need another SIM card I can remove the memory card and replace that with a 2nd SIM. Android cleverly allows me then to define which contract to use for which service – data, voice, and text messages.
There is no physical Samsung Bixby button either, and every morning that is the first thing I'm grateful for in my life. The service, along with any instances of it in hardware, should just fold up and die.
The things I dislike about the phone are few – I've already mentioned that the S Pen is rather useless for me. I would appreciate a legacy 3.5mm audio jack, even if I wouldn't need it too often.
The camera autofocus is, at times, slightly sluggish. In a sense that it might take – bare with me – up to 0.5 seconds to focus, instead of the regular 0.1 seconds. Barely noticeably. Especially with kids, when your 2-year-old is doing something fantastic and you realize you really only have a second or two to capture it for all eternity. I think this is partially fixed with the newer Samsung Galaxy Note20 Ultra with the laser autofocus sensor.
When going outdoors, and if it happens to be very sunny, I slide down the notification bar and yank the brightness to the far right. Except, occasionally, it won't. Samsung (I guess) built a warning feature that if you set brightness to over 90 %, it shows you a popup message first. But you're not seeing it, as it's too bright outside, and now wonder why the display is still very dim. I do realize this is nitpicking.
What about the under screen ultrasonic fingerprint reader? I've gotten used to it. The area where it reads your fingerprint is tiny. I mostly hit it on the first try, and it takes a nanosecond to unlock then. Yet, if the phone is on the table, and I just want to peek at something, it rarely detects my thumb properly. It might be angle, so I have to pick up the phone (or type in the PIN), which always produces a slight scoff from me.
Some of the features are gimmicks, such as the wireless reverse charge, that allows me to use the phone to charge my earbuds. I guess it's a nice capability but not something I would use other than to show someone how awesome it can be to charge something on-the-go.
In conclusion
The phone is simply fantastic. It's robust, and a truly reliable tool that I use each day with joy. It has a more professional feel to it than many other Android phones I've used. For many, I feel it's too large to comfortably hold and carry, but I even take it with me when I go running and it's still fine. That might tell you more about my running skills, than anything else.
Perhaps this phone is so great, that you have very little reason to ever upgrade to a better one.