Getting started with a podcast - the equipment, setup, and logistics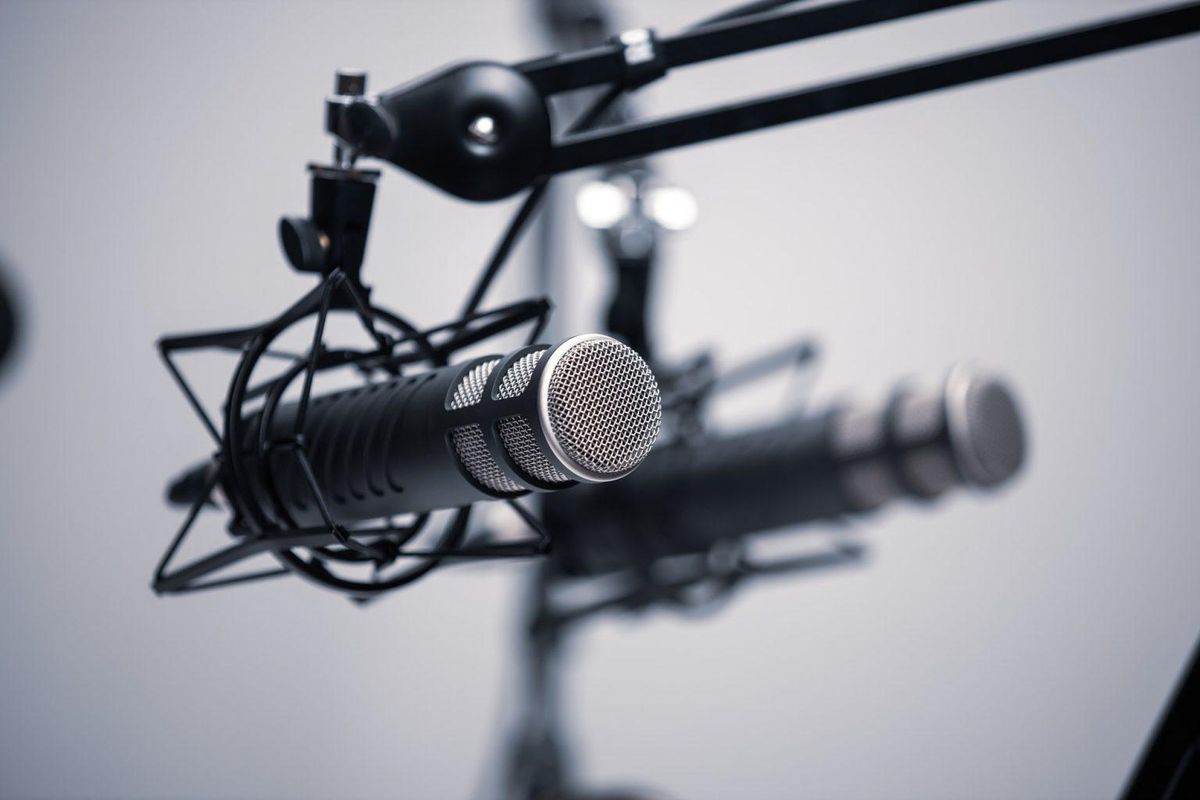 I've wanted to start a new podcast for a few years now. It's been a project that I put into the lowest priority when something more urgent comes up. And there's already something more urgent.
I'd been chatting with Tobias Zimmergren on and off about work-related stuff, and we both came up with the idea that a podcast would be great. I wrote about this experience a few months ago here. Our podcast is named Ctrl+Alt+Azure, and it focuses on all aspects of Microsoft Azure. You can listen to it here.
We've now recorded 8 episodes, and we publish one every Wednesday. The process and workflow we've set to seem to be working very well for our busy lives.  Let's have a look at the equipment, setup, and logistics around the podcast!
Equipment
I love gadgets, and I love new stuff. Back in time, this might have been a problem, but nowadays I'm quite careful about what I invest in, as I try to buy good quality.
The microphone is the most important piece for any podcast. I had an old RØDE Podcaster lying around, so I started with that. It connects to your PC with plain old USB, and 'just works.'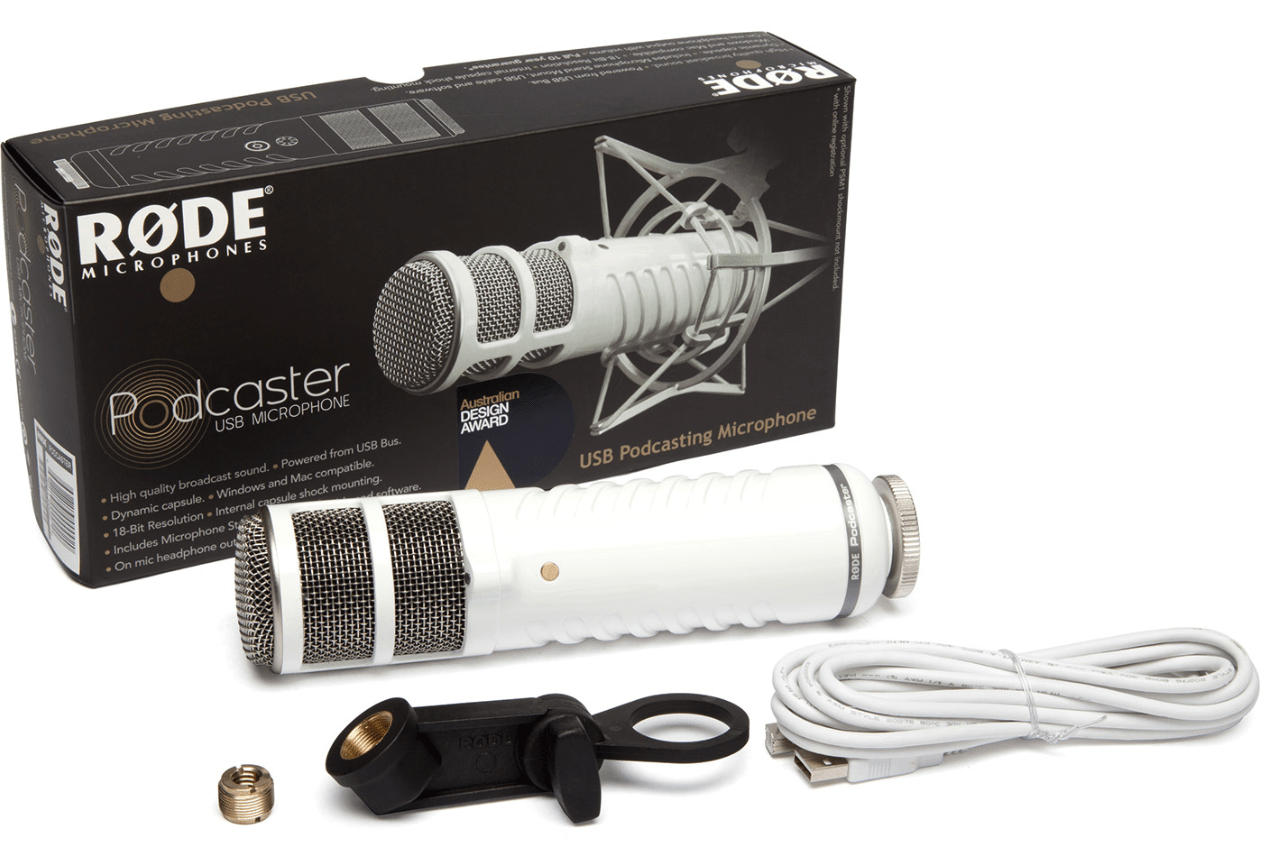 After two episodes I upgraded this to a more professional microphone from  RØDE, the Procaster model.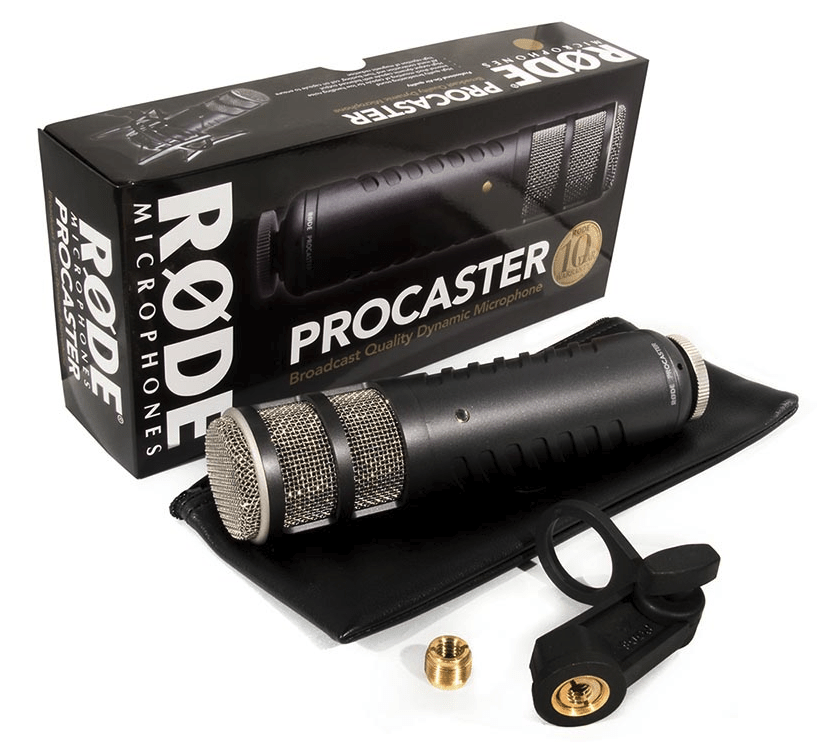 It connects via an XLR cable, and it's not digital – thus, you'll need something to connect it with through the XLR port. The difference between the Podcaster (USB) and Procaster (XLR) is that the latter is a cardioid condenser microphone, while the former is a dynamic microphone. You can really hear the difference, and the Procaster is trickier to set up. But it sounds much better, also.
The Podcaster costs about 170 €, and the Procaster is about the same. For the Procaster you'll also need the XLR cables and a preamp.
I did a lot of research on different preamps. In essence, it connects in between your PC, and the microphone. I eventually settled for the Scarlett Focusrite 2i2 (3rd Gen) model.
It connects up to two microphones and is also capable of powering the Procaster through phantom power. In addition, as I feared the preamp isn't amplifying the sound from Procaster enough, I purchased a Cloudlifter CL-2 that goes in between the Scarlett, and the Procaster.
The Scarlett connects to my PC with USB-C. The Cloudlifter is connected to the Scarlett, and the Procaster is connected to the Cloudlifter.
Next, I needed headphones to monitor for levels and actually hearing something while we record. Again, lots of research. I realize I cannot appreciate 1,000 € microphones so I opted for something professional enough – the Audio-Technica ATH-M70x.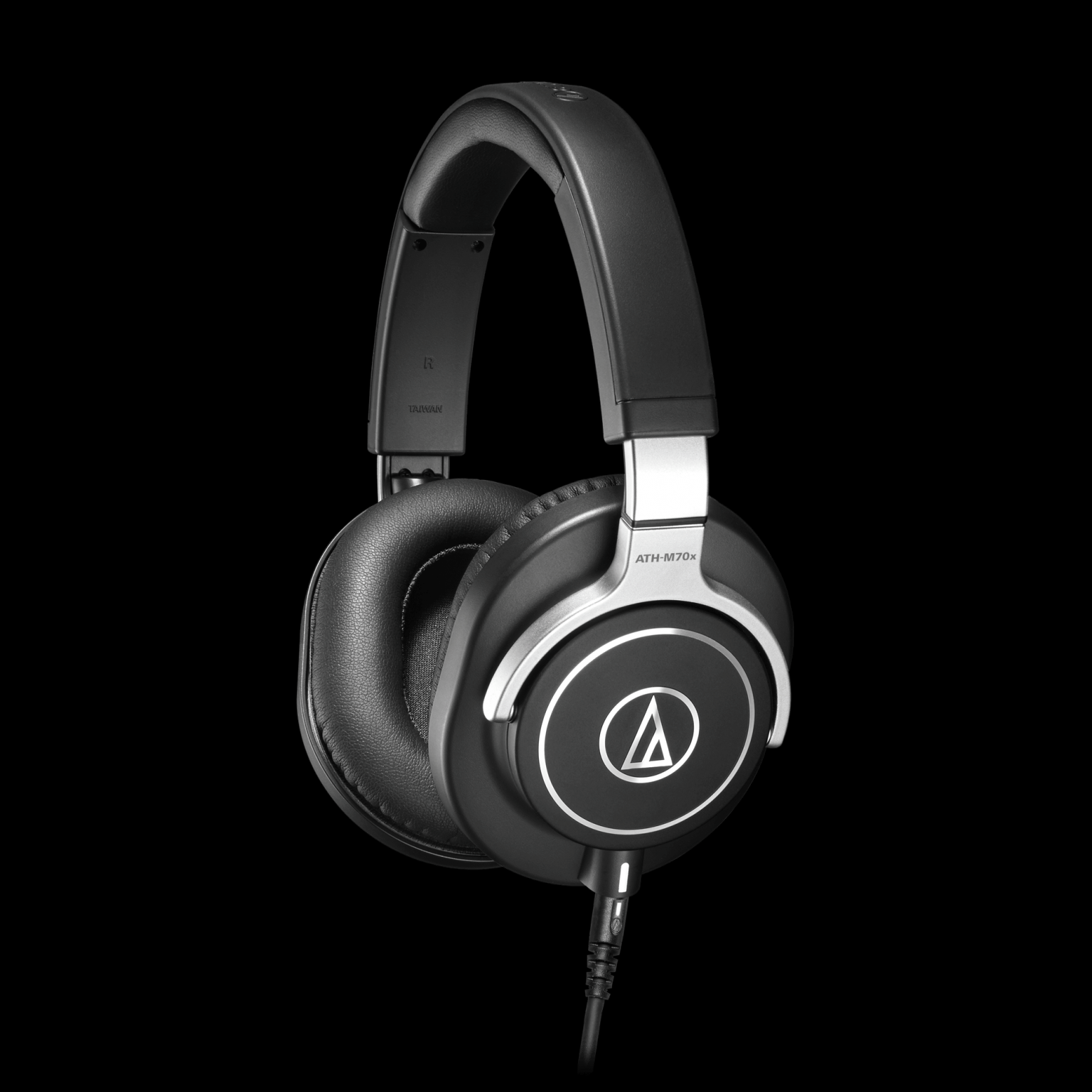 They are very comfortable and fit nicely around the ears. They are closed-back, thus no sound bleeds out to mess with your recordings. And these connect with the Scarlett, but a 3.5 mm to 1/4″ adapter is required. Something like this.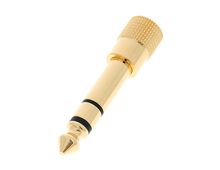 Setup
Now that we're familiar with the gear, it's time to have a look at the setup. We aimed to keep this simple, as we mostly record every second week or so.
For tracking what to talk about, we use a shared OneNote notebook. It lists each episode in a structured format, all topics within an episode and the flow for an episode. We spend about 15 minutes each crafting this together just before we record an episode.
In the same OneNote, we also list our resources, possible future guests, and all topics we feel we should record in the future. Currently, we have about 25 topics that we aim to cover in the coming weeks.
We record over Zoom, the videoconferencing solution. As Tobias is based in Sweden, and I'm based in Finland, we have a one hour time difference. We record using Zoom's Cloud Recording, and while we record we have the OneNote open and we track progress in real-time.
I use a Logitech Brio 4K webcam also so that we see each other's faces while we record. I need to work on the lighting a bit, as my Philips Hue-powered ceiling light is not optimal for this.
After we've finished each episode, we ship it for post-production. We sourced a freelancer to do that for us, and so far it's worked great.
For publishing, we use Transistor.fm, or as I like to call it, the Transformer site. It allows for managing the podcast, the publishing channels, and publishing schedules. It also provides quite comprehensive analytics on the number of listens/downloads, subscribers and growth.

For each episode, someone needs to type in the content and metadata. That's why we have the OneNote in a structured format – it's a simple copy-paste operation!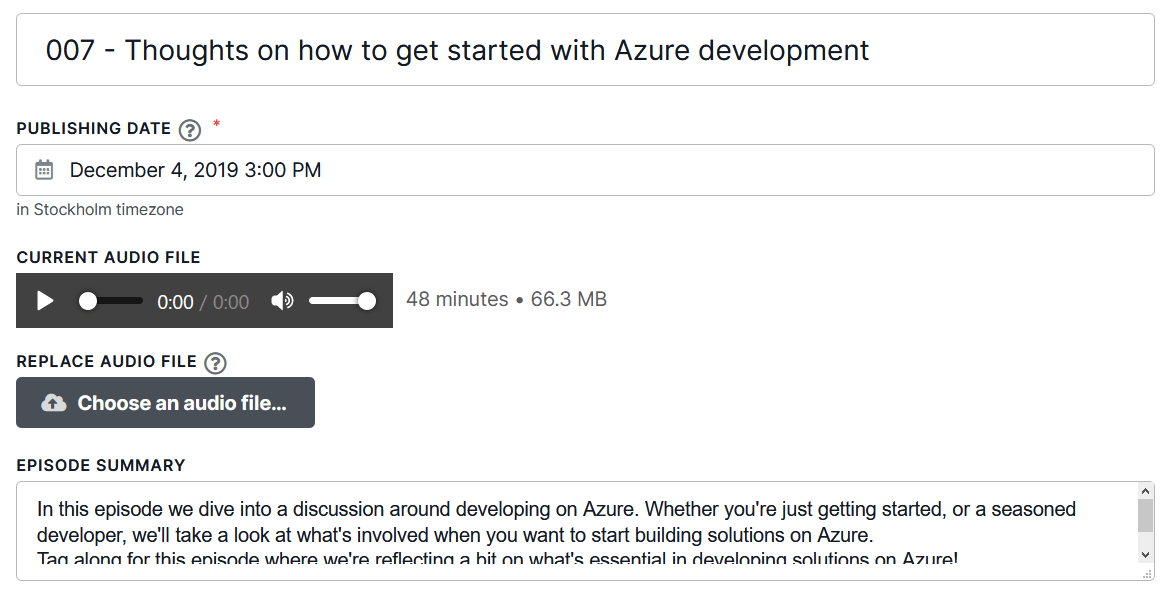 From Transistor, we push new episodes available for all possible platforms. Currently, Apple Podcasts, Spotify, Overcast, and Desktop Browser are the top 4 platforms people use to tune in to our podcast.
Logistics
One of the more challenging things with a podcast is finding time to plan, and then record the episodes. I usually do planning sometime in the mornings.
I get a nice cup of coffee and wait for the kids to leave for school and kindergarten. I then give myself 10 minutes to reflect and come up with new ideas or fill out existing ideas for episodes.
We don't really struggle, but there's a certain challenge in finding time for doing the recordings. Initially, we felt we could easily record 4 episodes in a row. We've since wisened up, and do only one episode at a time. Sometimes we aim for two if we anticipate upcoming weeks to be very busy.
As we both dislike working in the evening, our recordings take place during the day. For one episode, we need an hour. It's 10 minutes of chatting, warming up, and walking through the plan. Then it's just "hit record", do it in one take, and wrapping it up.
I usually spend a few minutes each week scouting for possible slots for recording. Mondays are specifically tough, as the week starts and everyone needs a meeting to occur right then. Tuesdays work great, and we always try to have a buffer of 2-3 episodes. This way when we record on a Tuesday, we can push out a fresh episode on Wednesday and we still have a few episodes in store. Just in case.
I record from my home office, with a closed door. The family is usually not home during the day, but I often also put a note on the door, along the lines of "SHUT THE FRONT DOOR!" to try, and keep the house a little bit quieter. I often fail with this.
In summary
We started in late October 2019, with the podcast project. We've since settled into a nice and relaxed pace, where we record a few episodes each week, and always have a little buffer for holidays, and should someone fall sick.
It's fun! But it also takes away a few hours each week, which is not too bad. It's important to realize it's a long-term project, thus investing in the hardware has been worthwhile.
In total, I put in roughly 1,000 € for all hardware gear. One could probably get by decently with much cheaper (or expensive) gear, but I'm happy that the gear is not limiting the quality of the podcast! This is also the reason why we refrain from recording over the phone, or when we are not in a good and quiet place. It bleeds through to the listeners and makes it sounds atrociously bad and low quality.