Turning on video during Microsoft Teams meetings - why, or why not?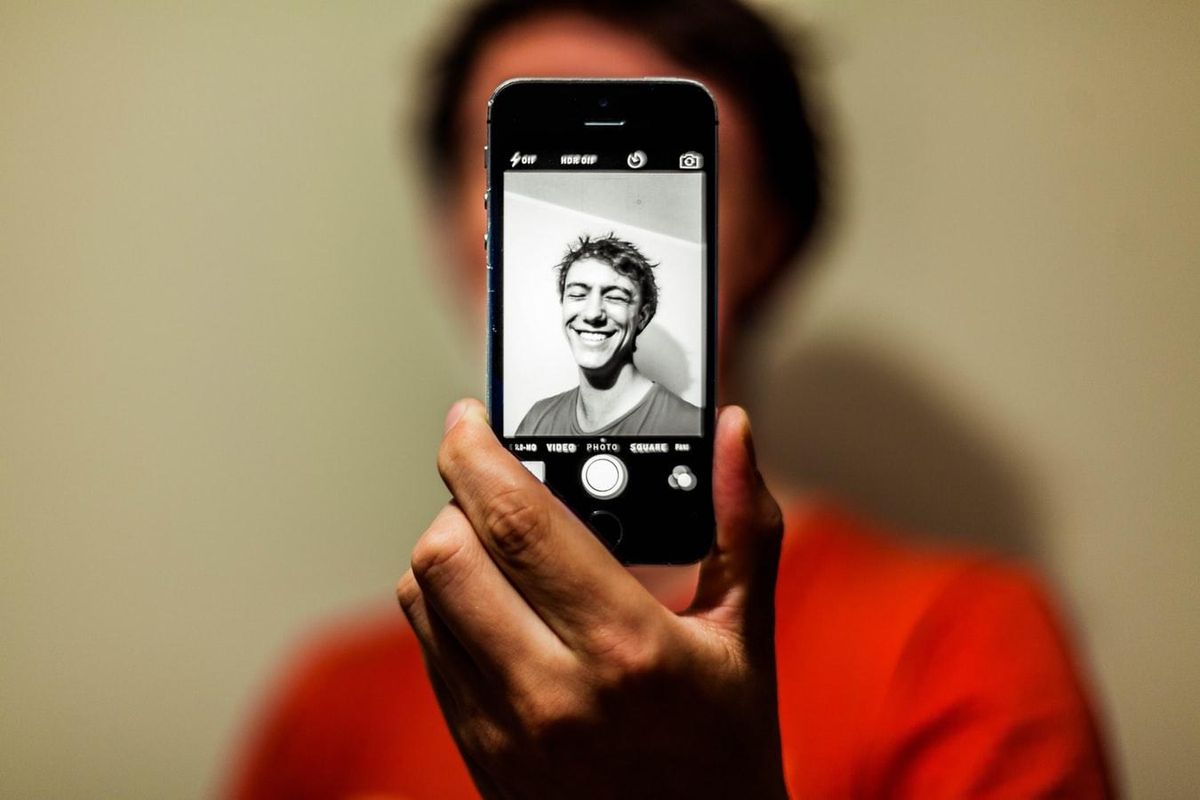 I've used Microsoft Teams – mostly daily – since November 2016. That's almost 3 years, and probably about 3 billion meetings, calls, chats and other messages over that time.
I bought a Logitech BRIO 4K webcam last year, mainly to use it with Windows Hello-based authentication. That means I can just casually stroll to my study room, sit down and the computer unlocks automatically upon recognizing my face. It's beyond great!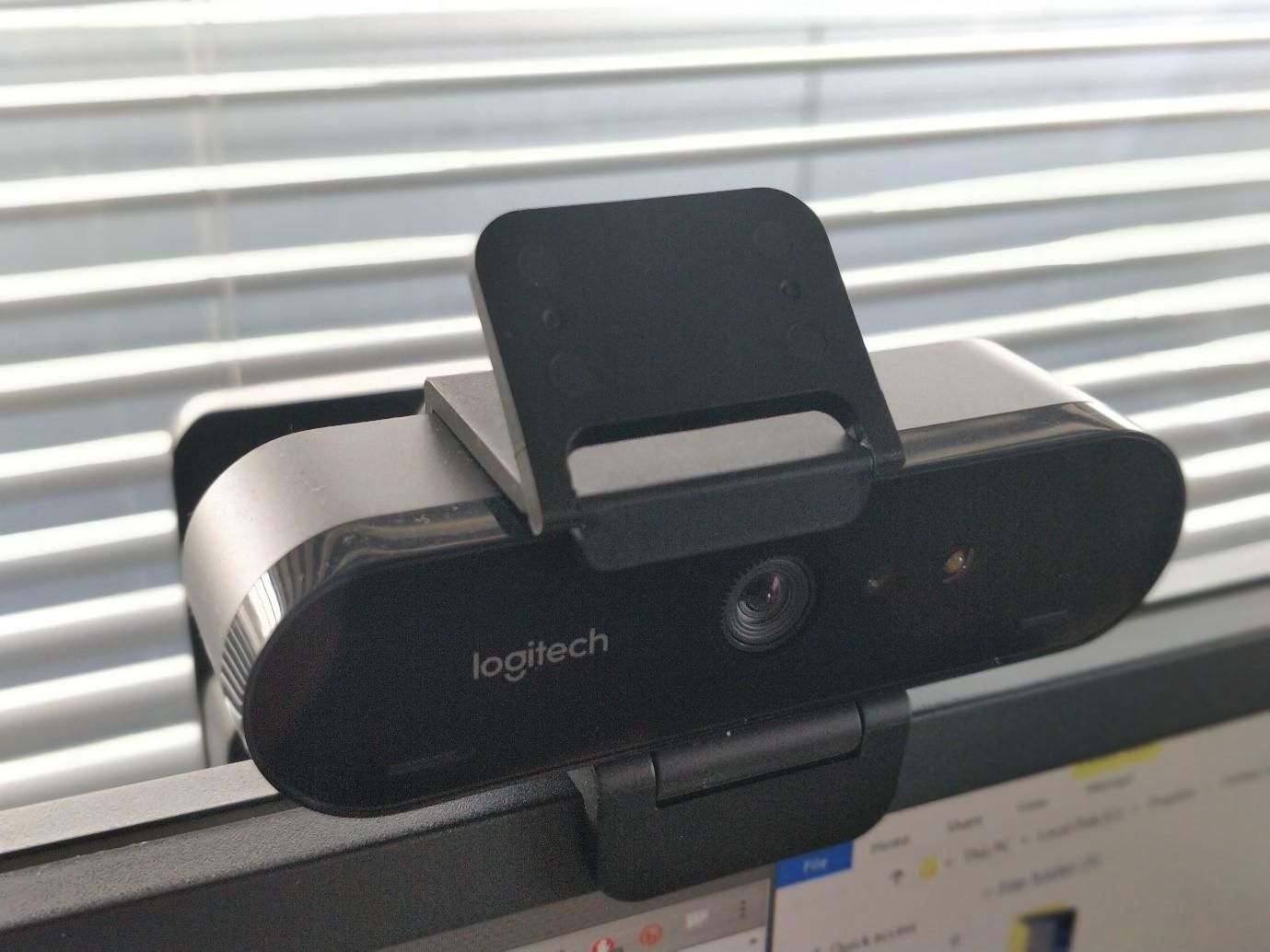 The webcam comes equipped with a privacy flap – a piece of plastic I can flip down to block the camera. It still allows the infrared lens to work for Windows Hello, so I mostly have the flap flipped down.
I've had the opportunity to partake in numerous meetings with customers, Microsoft MVPs, and RDs, Microsoft people, colleagues – from all around the world. If I'm in a meeting with Finnish people, nobody seems to have a video on. Audio is enough for us. I suspect this is also because many people multitask while in meetings.
So, I stopped to reflect and think about this further. I noticed that when I'm on calls with people from the US, everyone has a video on. I took part in one call where I knew everyone, but I had BHD (Bad Hair Day) so I didn't feel the need to turn on video. It was 7 people with video on, and a black screen from Jussi. It was weird, and I felt awkward – which is fine, it's just a feeling that you get used to.
I ran a Twitter poll on this, to gauge the thinking others have – and perhaps to validate my premise: do people in EU and Scandinavia refrain from using video, while people in the US prefer video in Teams meetings?
The poll ran for 24 hours and received 172 votes. You can see from the final results, that 30% will never turn on video during a Teams meeting. 13% will always turn on the video, and about one third (37%) will enable video if someone else already had the video on!
While a snapshot of 172 anonymous votes isn't nearly enough to do further quantitative analysis, it reveals a few interesting tidbits.
About fifth will enable video with background blur enabled. I've yet to see anyone use background blur for a reason. For fun and laughs, yes, but for actually trying to hide to super-secret post-it notes on the wall – that's a no.
People also do not want to feel awkward. If someone else enables video first, then the others will follow.
So my logical conclusion to this premise of whether people use or do not use video is based partially on cultural traits, might turn out to be true.
I've changed my own behavior in recent months – partially because it bothers me not to see others during a meeting – to always turn on video. Every time I join a call, I have video-enabled. No background blur. The only exception might be a Microsoft-led call with 80 attendees, as they are mostly for dialing in to a meeting, rather than actively participating in a meeting.
This is me from a few days ago, all alone waiting for a meeting to start: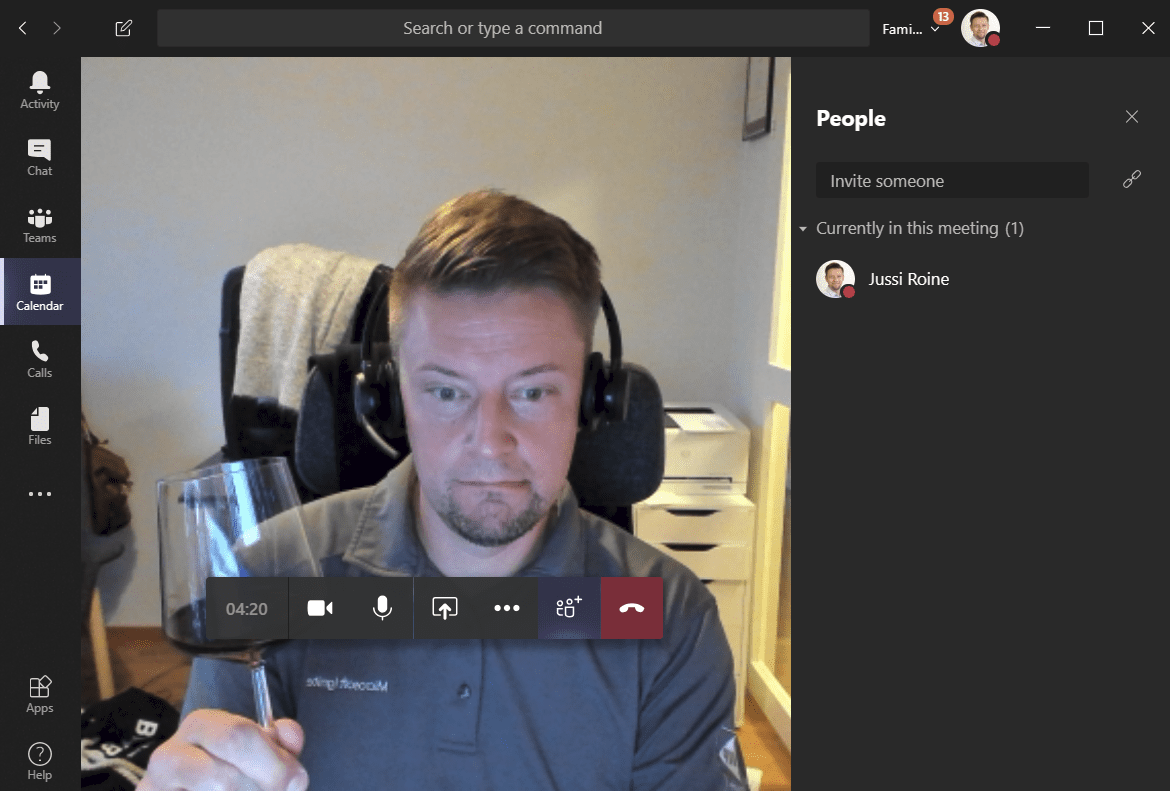 Quite often, it's like this though: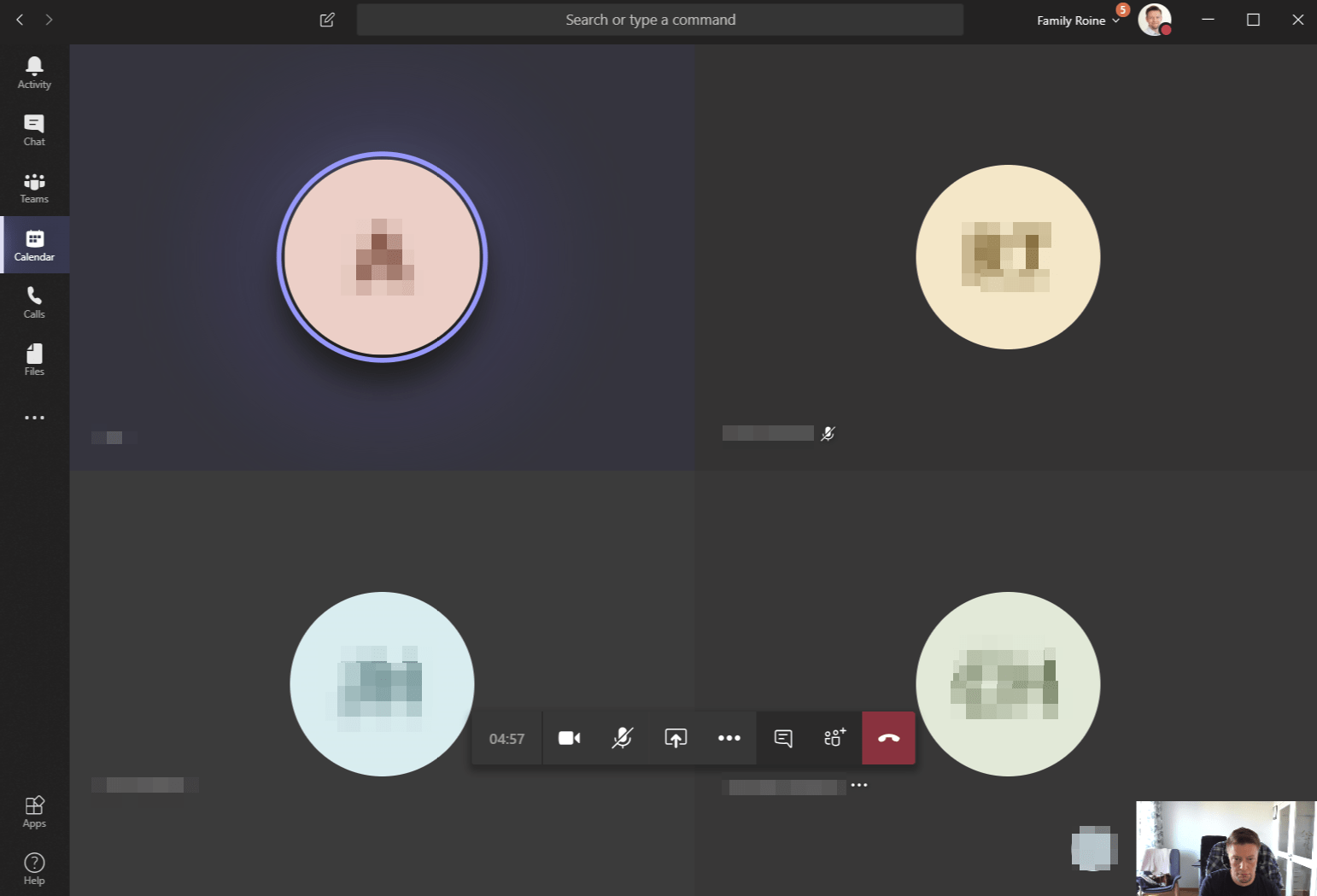 I've attended a few meetings now where I have the video on, and nobody else has the video on. After the first few minutes, people get used to seeing me, and they start waiting for my reactions to things said on the call. But they never turn on their video, which is also interesting.
It's been an interesting experiment. I continue having video enabled – by default – for all my future meetings. I encourage everyone else to give it a try also!
It's fun.