I'm speaking at Microsoft Ignite 2019 in Orlando this November!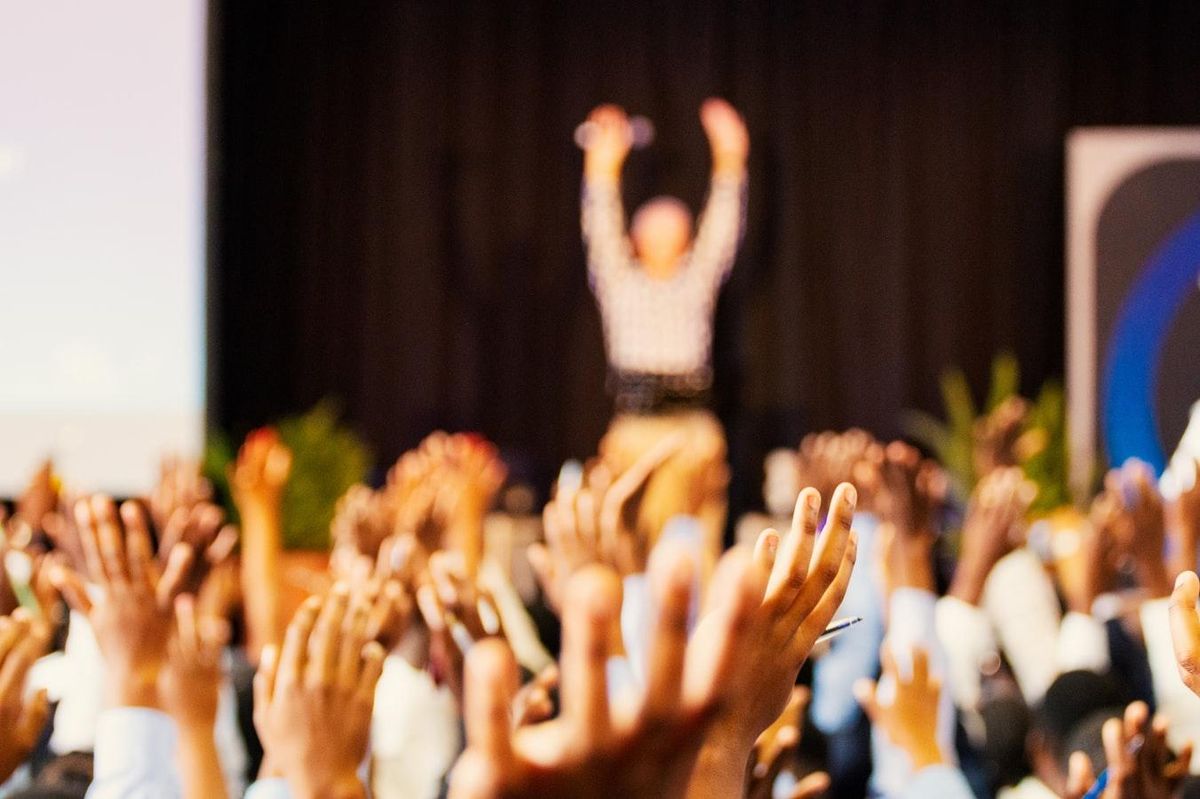 I'm overly happy and proud that I was selected as a speaker for the upcoming Microsoft Ignite 2019 event this November!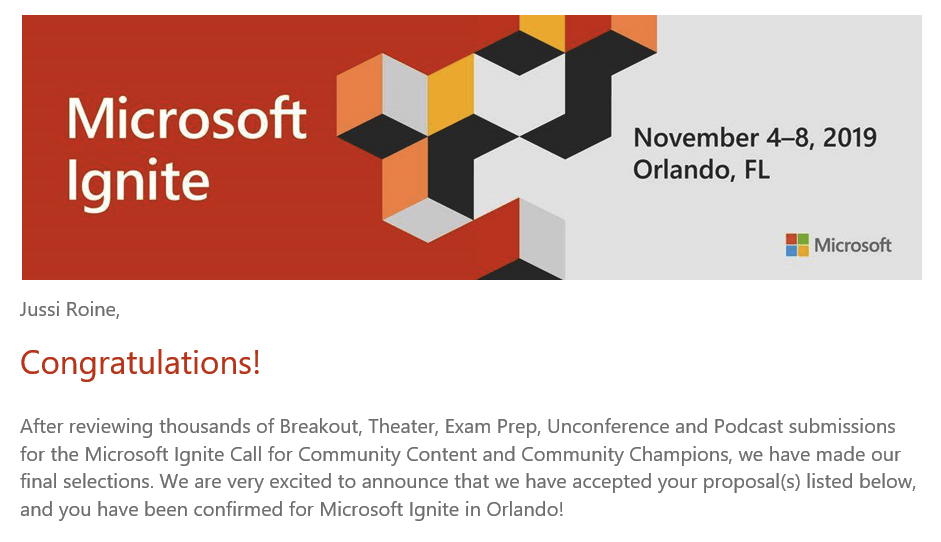 The event takes place November 4-8 in Orlando, FL at the Orange County Convention Center. It's going to be a massive event with over 1,000 sessions.
This is my third time speaking at Ignite, and each time I've enjoyed the experience very much. It's hectic, massive and memorable each year.
I will be presenting two times, on new topics I haven't presented before.
The first one is titled Building a connected summer cabin using Azure IoT Hub and AI. The idea is to go through the planning, challenges, and solutions I've built for my summer cabin.
The second one is titled Building a random number generator using Azure AI and a lava lamp. It's an interesting project, that I've poked, designed and prototyped in the past few months. I'm anxious to showcase this, as it's something tangible and it's a little bit different from all the "let me deploy a bunch of code in the cloud and prrrresto, it's there." Not that there's anything wrong with those, but I feel the audiences might appreciate something a bit different at times.
I'm also happy that I get to talk about actually building solutions, as it's a great learning pathway for me, and I hope for the audiences as well.
I've got two other projects up my sleeve that I hope to release right around Ignite also.
I hope to be able to meet many of you in Orlando to talk about Azure and Microsoft 365!