Thank you, SharePoint Saturday Netherlands 2016!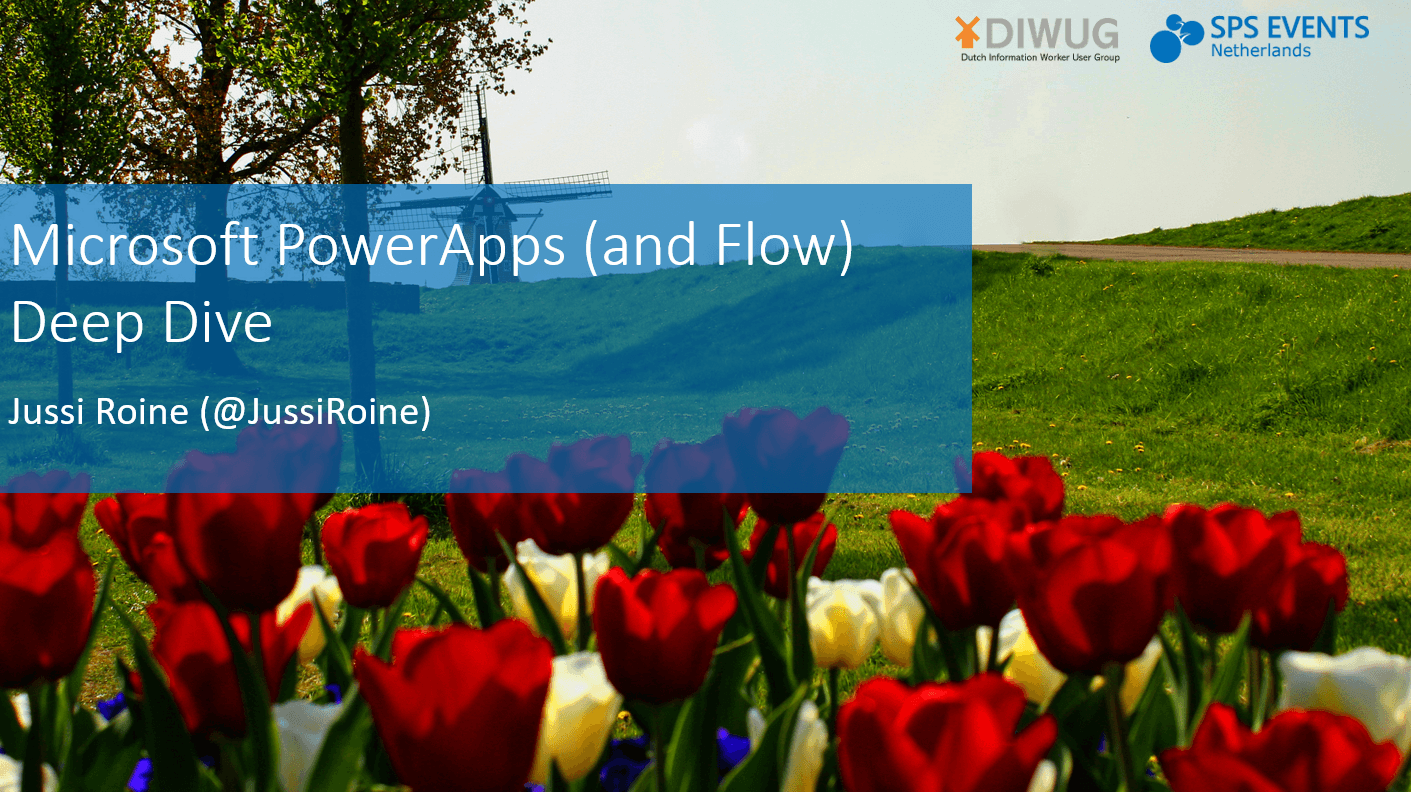 I was happy to be accepted as a speaker for SharePoint Saturday Netherlands, which was held in Vianen (near Utrecht) last weekend. It's been a super busy May and June for me so far, yet I was very happy to be able to make a visit to the Netherlands before the holiday season.
My sister (and her Dutch husband) live near Utrecht, so the event was also a good opportunity for me to catch up with them. Last time our catch-up ended at 5 am by bicycling through Utrecht – so good memories.
Flying to Schiphol is rather easy, as it takes around 2 hours direct. This was my 10th flight in 2 months so I am getting very used to packing, going through security and finding my seat on the plane. This has also provided me with the opportunity to catch up on reading. So far I am down to the 4th book of Stephen King's The Dark Tower series – so about 2000 pages done, and about 2500 pages to go! You just have to love Kindle.
Getting to Utrecht is relatively simple – direct train connection from Schiphol to Utrecht Centraal for 8,50 €. Easy!
At the hotel they even have TV's in the men's room! I need to seriously contemplate relocating to this fine country.
The day before there are opportunities for events as well. After last week's SPC Adriatics, the weight watchers meeting could be beneficial for me (hint: a lot of meat during dinners).
On Friday we had some spare time. As I was feeling a bit under the weather we spent a few hours strolling in Utrecht. I love the city, and it's very accessible.
Lunch by the river. I wouldn't maybe swim in there but I can sip prosecco and enjoy the view.
Speaker dinner was at De Ponthoeve, a traditional pancake house. Pancakes with bacon – what could be wrong with that? Nothing!
Fellow speaker and all-around great guy Adis Jugo doing his presentation on Azure AD, authentication and development opportunities.
Sponsor area had a Microsoft HoloLens available for testing. This is the human-view captured from the device, with a 3D cat. Impressive!
Fellow speaker Bill Ayers trying out the glasses. I think we lost him for a bit here, he was very immersed.
What would a SharePoint Saturday event be without proper refreshments? Glenlivet, 18 yrs.
During the event I did Twitter analytics with Microsoft Flow, Excel and Power BI. The final statistics are below.
My session was first in the morning and the room had 50 chairs. Apparently that wasn't enough as people lined up on the floors, and I even gave away my own chair to someone who needed it more. Very exciting to have so much interest on Microsoft PowerApps and Flow!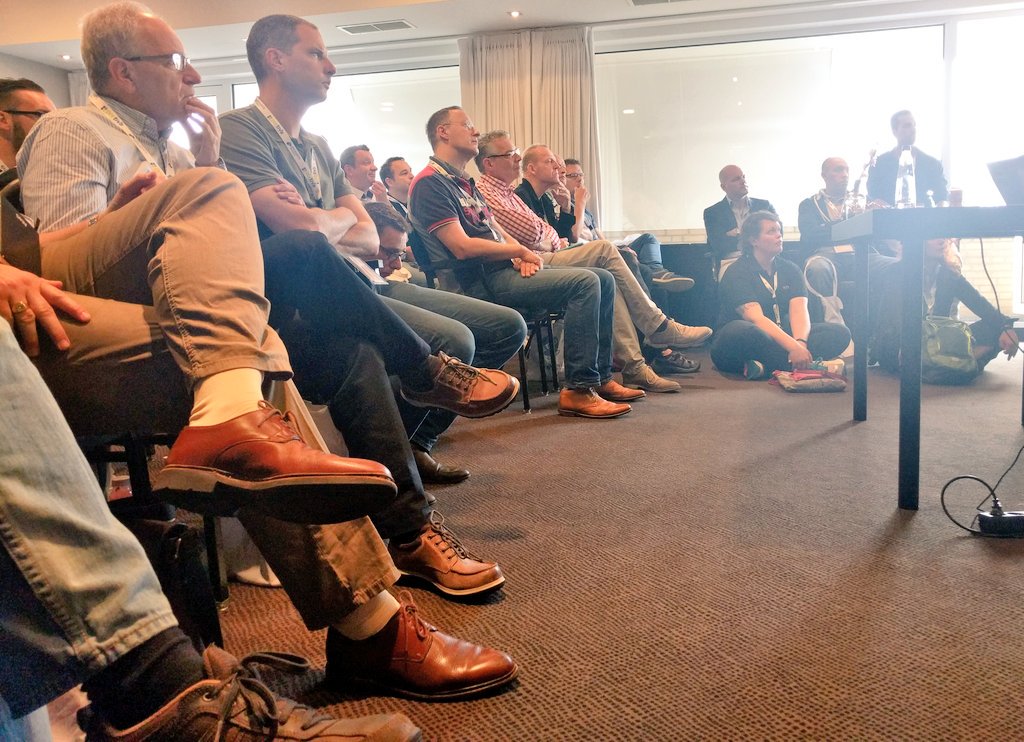 You can get my presentation – with the updates slides – from docs.com.