SharePoint Saturday Barcelona 2015 recap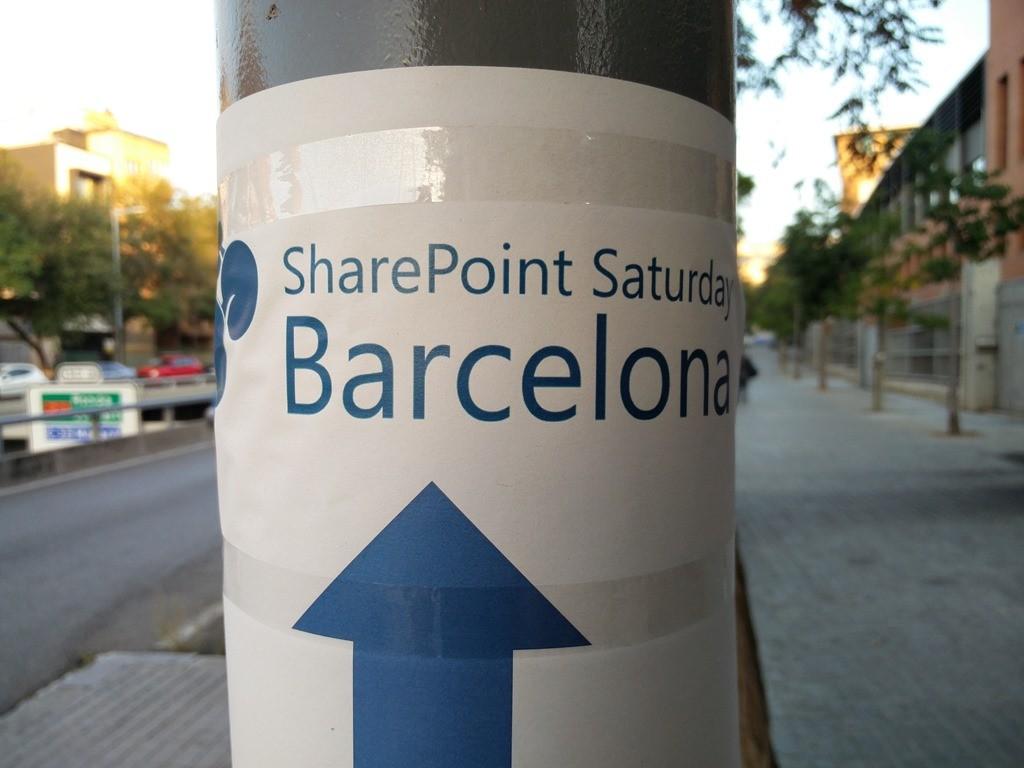 I was honored and happy to be invited to speak at the first SharePoint Saturday Barcelona this past weekend. The event was organized by SharePoint User Group Catalunya. Visiting Barcelona is always a great experience, and by now it seems to be a yearly tradition to spent a weekend in warmer climate of Spain around this time of the year.
You can see the impressive speaker lineup here. Introduction and the first part of the event keynote was delivered by Edin Kapic from Sogeti. The second part of the keynote was delivered by Christian Buckley from Beezy.
Update: I just received a tweet from the organizers of SharePoint Saturday Barcelona, that my session was voted the top-rated session with a score of 4.80 (out of 5)!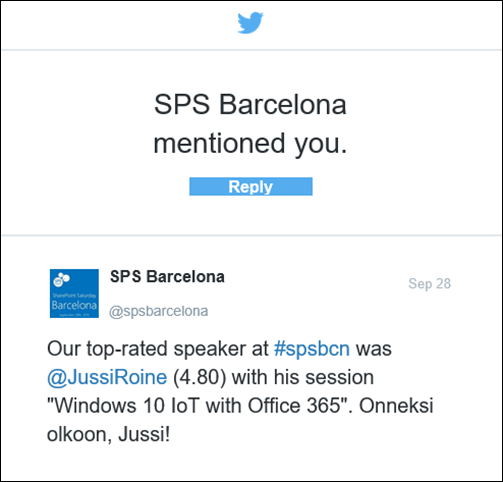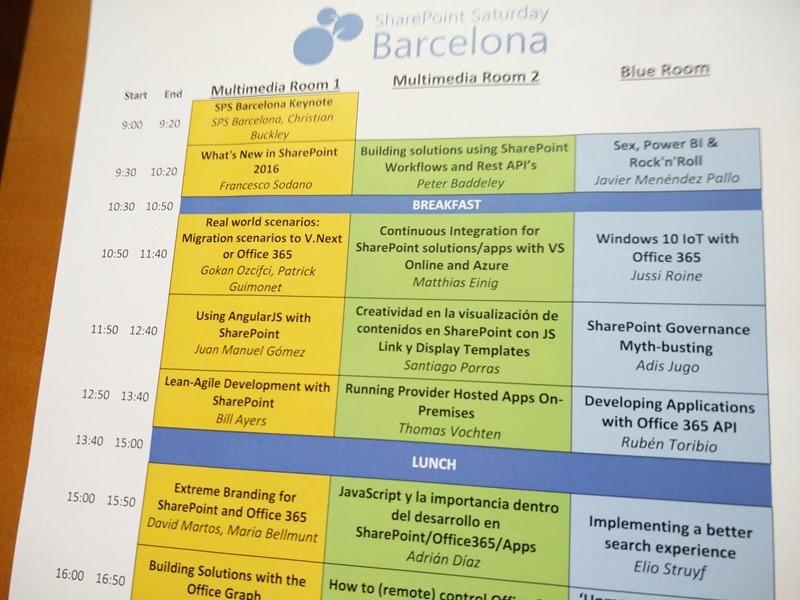 My session was a little bit different from the usual SharePoint this-and-that, as I wanted to find a new angle. It's great to show new content and not just features that have been listed in Technet for months.
I've been playing with Windows 10 IoT Core this summer and wanted to build something I could connect with Office 365 and Microsoft Azure. My session concentrated on getting up and running with a Raspberry Pi 2 with Windows 10 IoT Core and connecting and delivering data to Office 365. It's a fun way of making yourself learn new things that might not be at the core of what you do on a daily basis. I feel IT is all about being able to learn things, not just recite what's already out there.
I was surprised I could go from Windows 10 IoT to Azure, Office 365, and subsequently use Power BI and Microsoft Datazen to provide visualization for the data. It all connects very easily.
I've taken the habit of sharing my slides from public events through Microsoft's Docs.com. You can see my session content from this weekend, as well as from TechTalks 2015 the previous Friday here.
And what's a SharePoint event without a mojito. Or two.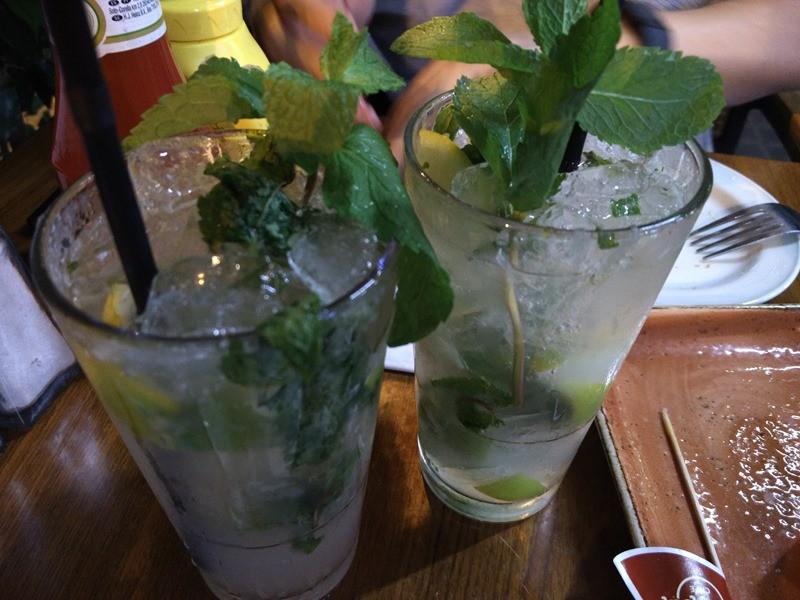 Next up is SharePoint Saturday Munich in two weeks' time. I hope to see many of you there!