We've all seen it a thousand times: You attend a meeting (in person) and start unpacking your gear in the meeting room. Someone arrives a bit later and does the same.
First, they unpack the laptop. Then they reach into their backpack and pull out a tangled web of cables - a laptop charger, a few random USB cables, a webcam perhaps, and other cables. "Yeah, sorry, I should sort this out," they say meekly.
I've been on a mission for the past few years to simplify my travel gear. And today, I've arrived at a milestone with the new Anker Prime 100W GaN charger!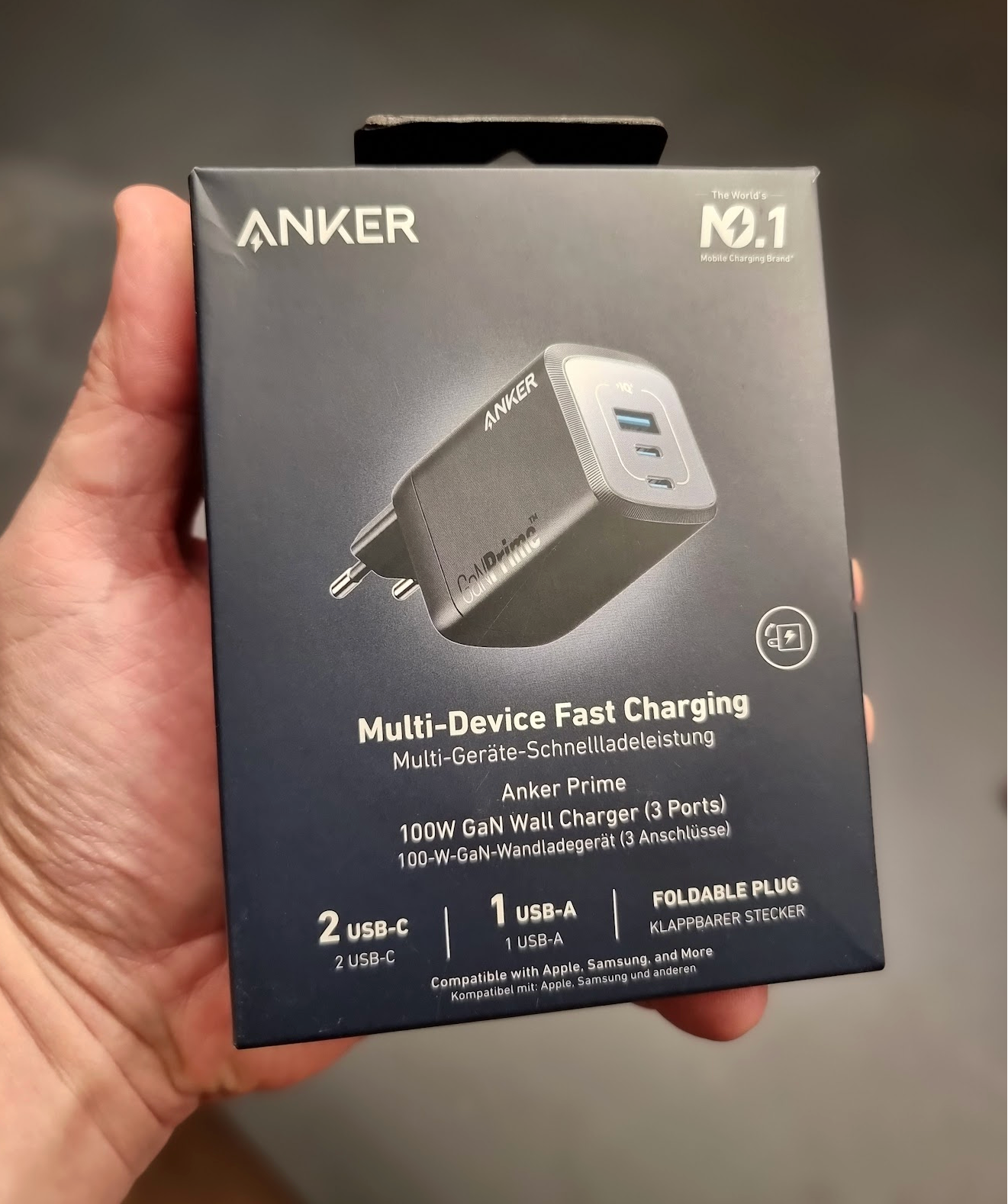 It's a compact charger with three ports: two USB-C and one USB-A. The key here is GaN. Let's figure out what that means first.
GaN stands for Gallium Nitride. GaN is used to create smaller, more efficient, and faster chargers. These chargers can deliver more power in a smaller form factor, making them ideal for travel. What's also great is that they generate less heat, which means they are more energy-efficient and can charge devices faster without overheating.
My colleague Antti served this idea for me. "Hey, Jussi, how about we ditch these charger bricks on the laptops and get a unified GaN charger that can charge everything?" he said.
During my travels and visits to customers, I carry the following devices that might require charging:
Apple MacBook Pro 14" (M2 Max) - charges via USB-C or MagSafe
My phone - USB-C charging (or wireless, but it's just too slow)
An external mouse - is battery operated, no charging is needed, and the batteries last a decade.
An external display, USB-C powered
I opted for the Anker one, as it's a quality brand with good experience from previous Anker products. You can view the product here. In the EU, the price was a hair under 100 € with taxes.
Once it arrived, I was surprised at how small it was.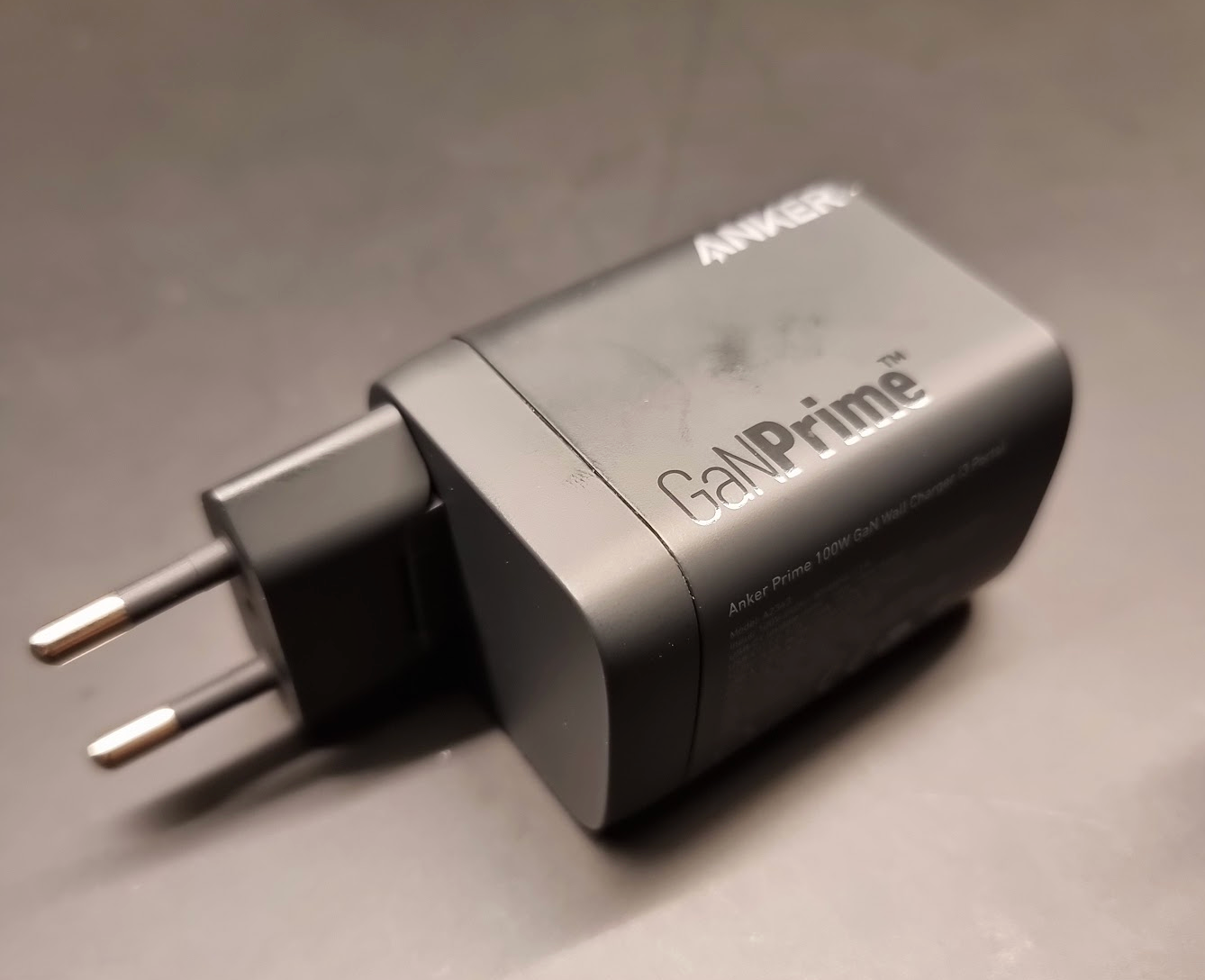 And banana for scale: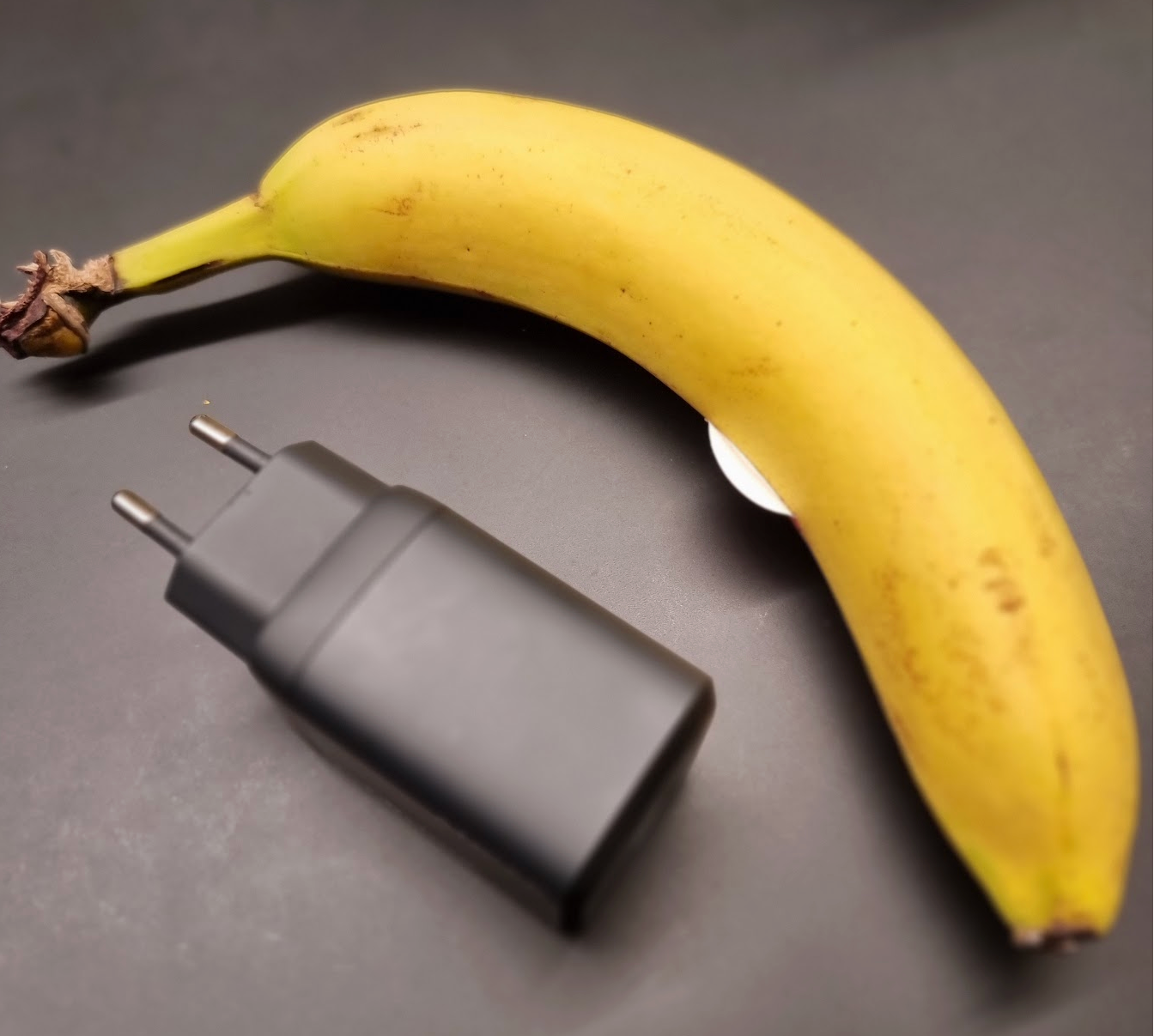 For travel, you can pack it: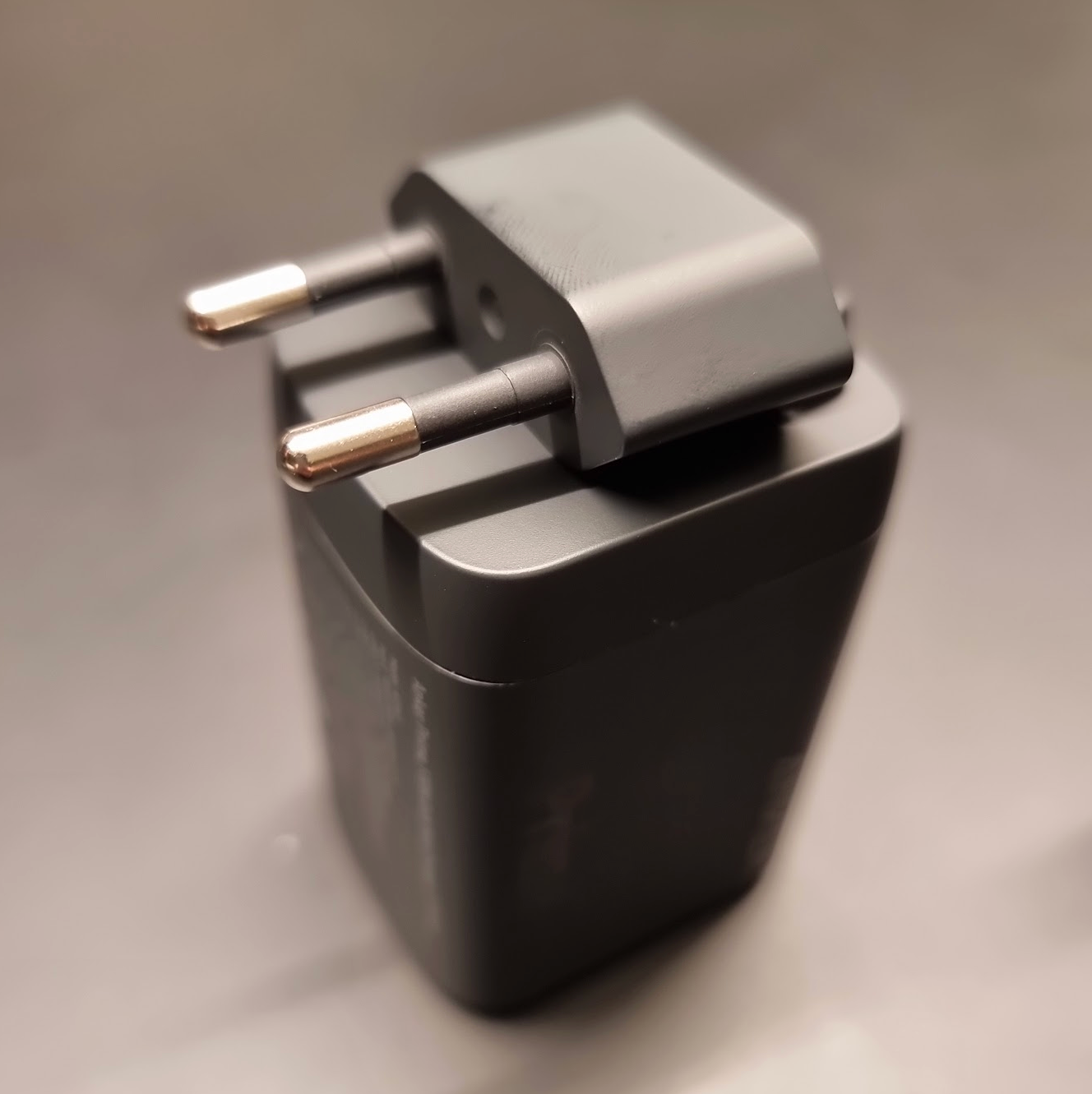 How well does it charge, then? Well, let me say it's beyond excellent.
It works with the original Apple MagSafe cable (USB-C to MagSafe). I charged my laptop with it while charging my phone with a regular USB-C cable. It's beyond fast.
Apple's default charging brick is rated for 96W. I always felt it was fast - it charges the laptop 100% in about an hour. The Anker charger is equally fast. If you add multiple devices for charging, it will balance the power output.
The device weighs about 186 grams, and it feels solid on hand. But it's so tiny that ditching the clumsily shaped Apple charger is very liberating.
I'm carrying this Anker charger, the default Apple MagSafe cable, and a lengthy USB-C to USB-C cable. These two cables allow me to charge anything at any given time. I have a small adapter pack with Micro-USB and USB-A adapters, should I need those.
I guess I've arrived at my destination with the travel kit now.