Like many others, I've spent much time this year with ChatGPT, OpenAI capabilities, and Azure OpenAI. One aspect I've neglected a bit has been Bing Chat Enterprise. This isn't because I dislike Bing search in general - it's just that Bing search is often weak outside the US compared to the usual competitor, Google.
What is Bing Chat Enterprise?
Bing Chat Enterprise is an extension to Bing search, and it's available at https://bing.com/chat.
In essence, it provides a ChatGPT-style search experience, and once enabled in your Microsoft 365 tenant, it gives a more secure approach to using these tremendous generative AI capabilities.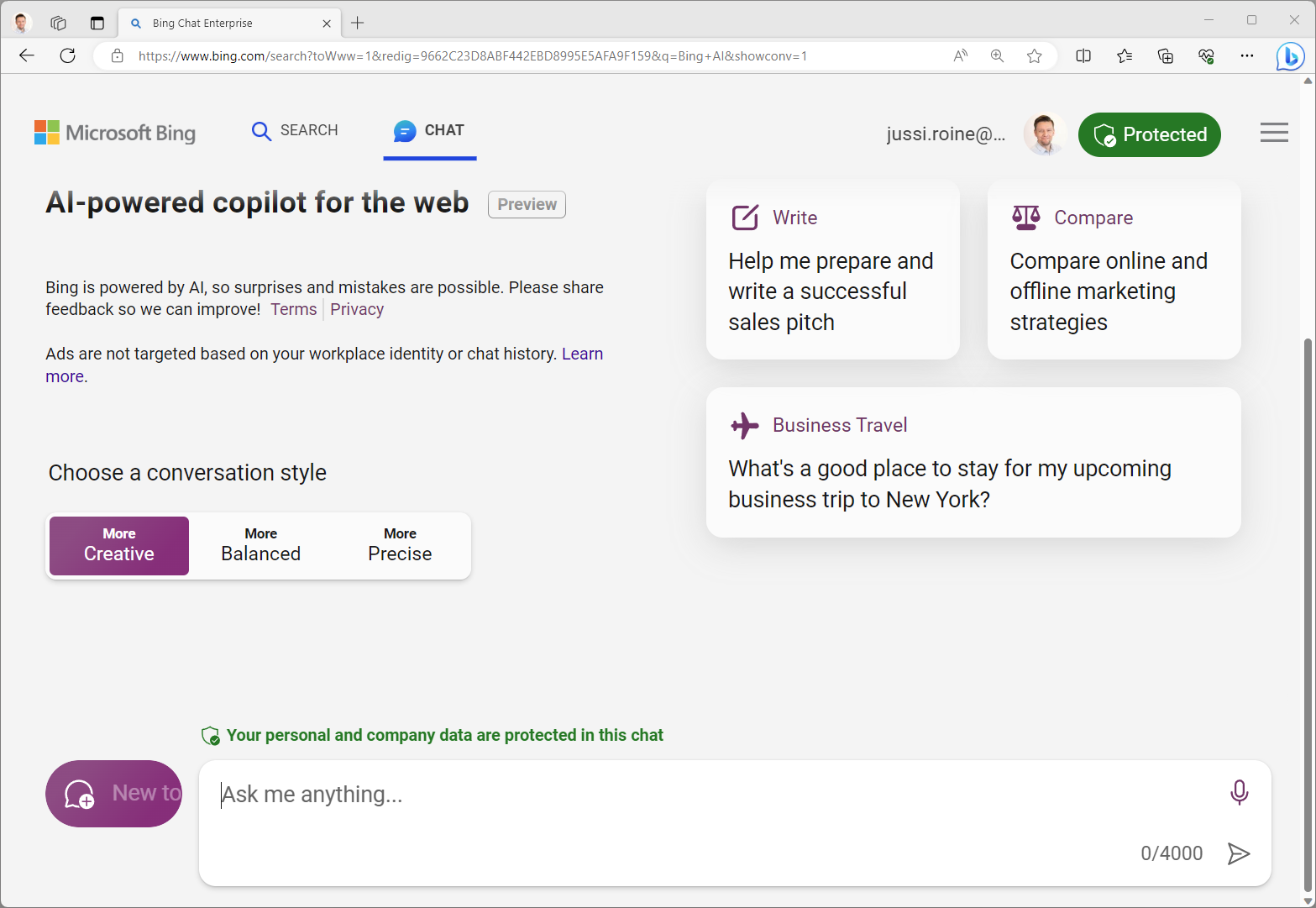 It only works with Microsoft Edge, so whenever I want to utilize this, I have to switch from my preferred browser - Firefox - to Edge.
You can also access the service by clicking the Bing logo in Edge in the top-right corner.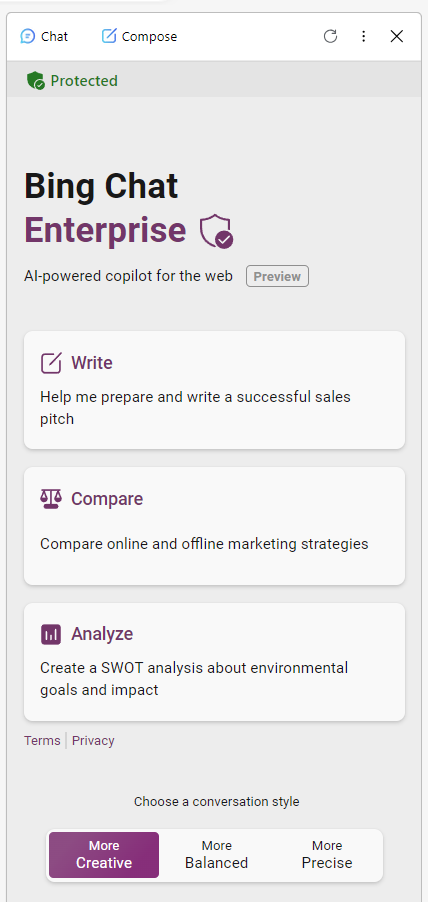 I can use this just like ChatGPT - asking questions and researching information. Let's try it - I'll ask my usual question: How do you benchpress more kilograms? I have opinions on this, but I'm also open to learning more ideas about this quest.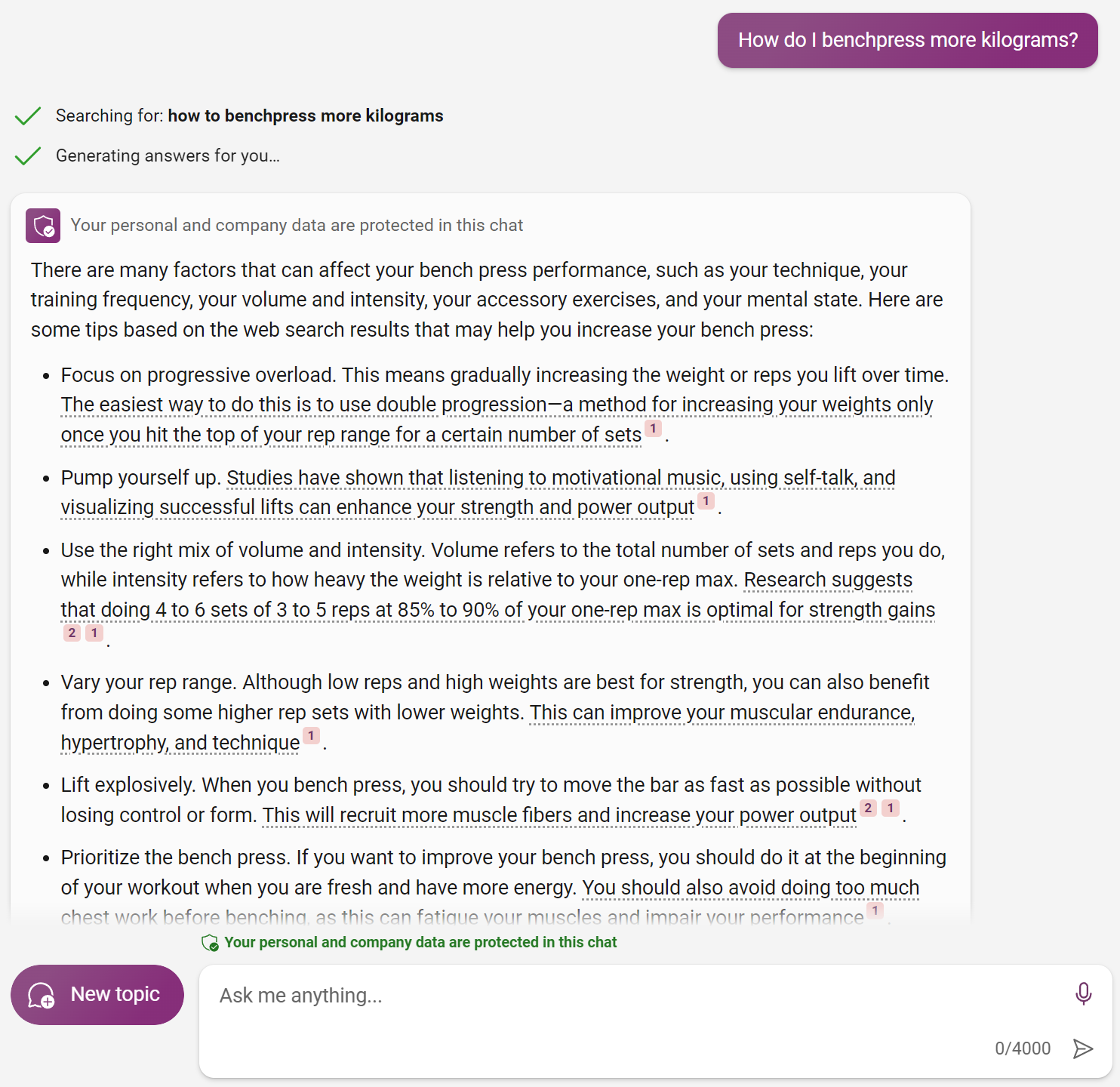 A lot of good data here, and the relevant sources are appropriately cited. This infuses me with a bit more confidence in the data.
What's different from Bing Chat?
Bing Chat Enterprise is different from Bing Chat because it protects your data. Companies can better control who has access to the service as it requires signing in with an organizational ID (Microsoft Entra ID, née Azure Active Directory account).
All identifiable data - such as user identity - is removed from the chat sessions. Thus, if you search for something esoteric, it isn't linked back to you as a company employee.
Prompts and completions (output) are not harvested by Microsoft. And all data sent back and forth is encrypted. Thus, the data isn't further used to train the Large Language Models.
However, Bing Enterprise Chat cannot access organizational data - such as your emails and Teams chats. That's a job for Microsoft 365 Copilot in the future.
Enabling Bing Chat Enterprise
To enable the service, go to https://aka.ms/TurnOnBCE. This is a vanity URL for https://www.bing.com/business/bceadmin. Microsoft has communicated that they'll enable this for all Microsoft 365 E3/E5/Business Standard/Business Premium licensed tenants "after the end of August 2023." I read this as "Starting September 1, 2023..".
Academic licensing (Microsoft 365 A3, A5 Faculty, etc.) will receive this automated enabling in late September 2023. I read this as "early October 2023."
There's a 24 to 48-hour delay once you've enabled the service to kick in. In some of my tenants, it's immediately available - in others, it has taken a few days to light up. You can easily verify it's enabled if you see the green shield in Bing Chat Enterprise:

Should you have any issues enabling the service, check the Microsoft 365 Admin Center Microsoft Search in Bing setting at https://admin.microsoft.com/#/MicrosoftSearch/configurations - it has to be enabled.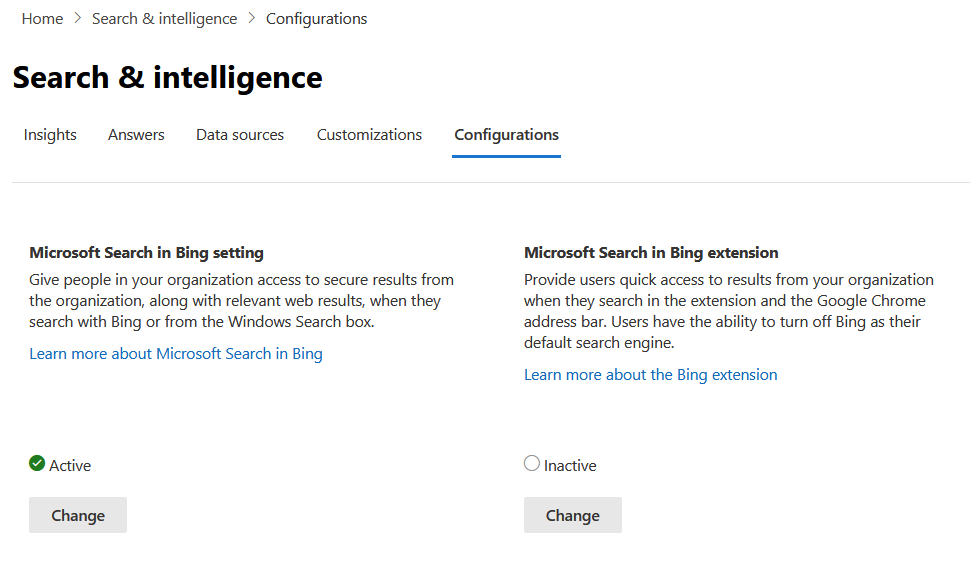 How do I disable Bing Chat Enterprise?
You can turn off the service again at https://aka.ms/TurnOffBCE. This also affects the usage of Windows Copilot.
Resources