Getting started with GrammarlyGO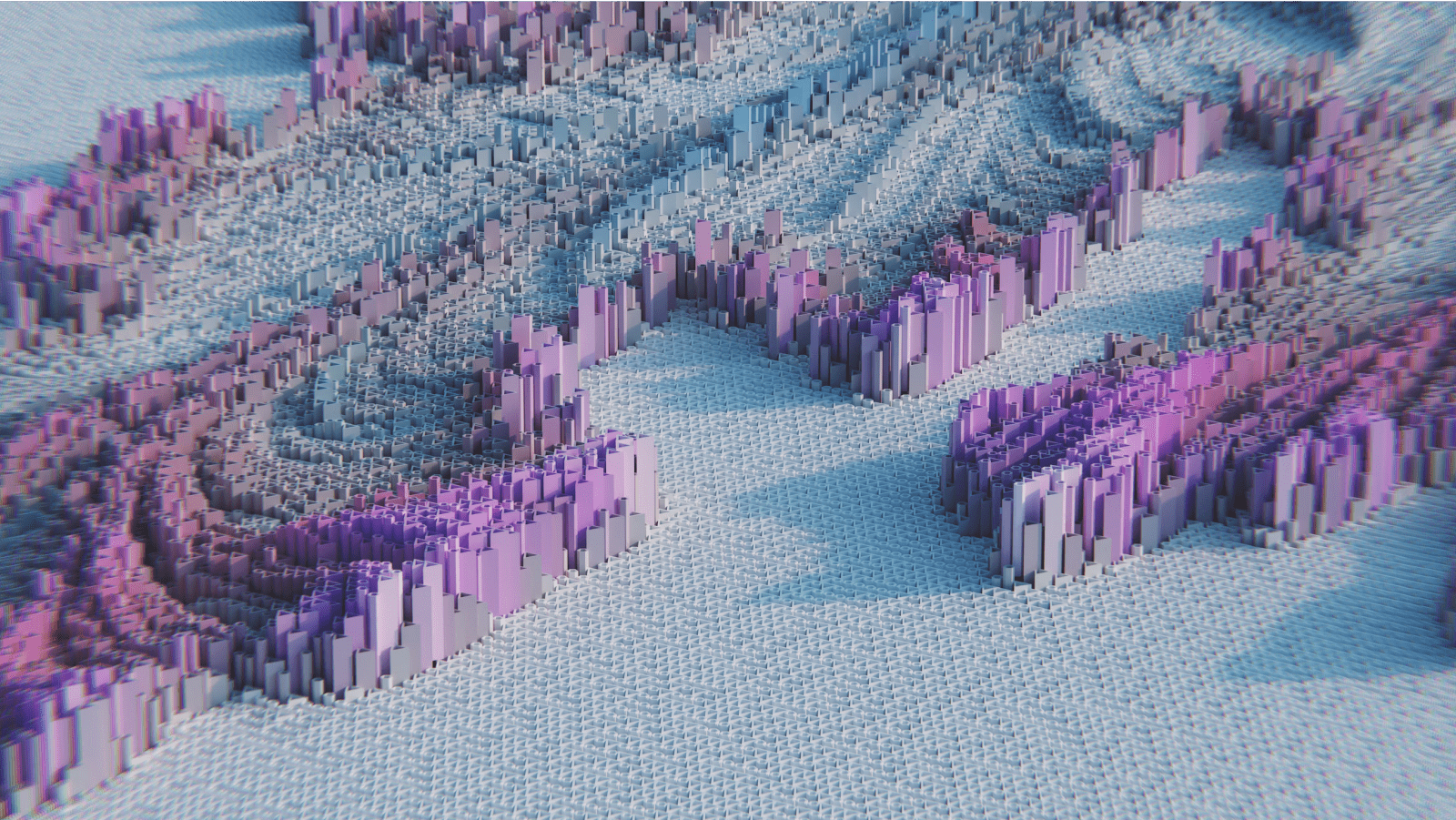 I've used Grammarly, the semi-intelligent grammar cexcellentr, since 2019. It's great software for fine-tuning, fixing, and re-writing your text. I'm currently at 3.4 million words checked with Grammarly, with a continuous streak of 209 weeks. I've written previously about Grammarly here and here.
Most recently, Grammarly announced GrammarlyGO – a premium offering that provides Generative AI-based capabilities. I spun it to see if it was worth the more expensive monthly fee.
How is GrammarlyGO different?
It's a bit confusing at the start. GrammarlyGO is built into Grammarly, the desktop app. It's also built into the browser extension, but as I'm a furious Firefox user, it's not supported there – for whatever odd reason. To activate GrammarlyGO, I must disable the browser extension first, and then the desktop app kicks in.
On LinkedIn, for example, GrammarlyGO gives a neat feature for providing you with content: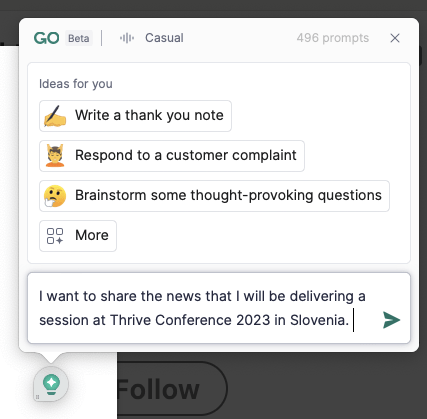 I'll give it a prompt, and off it goes.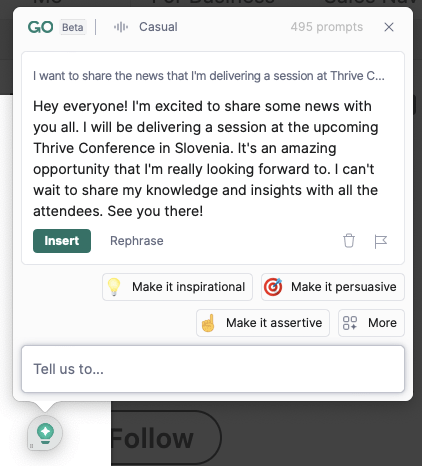 Once I have the results, I can rephrase or instruct the engine to tweak the content. It's also super fast. Then I can insert it into whatever prompt I have on the web page.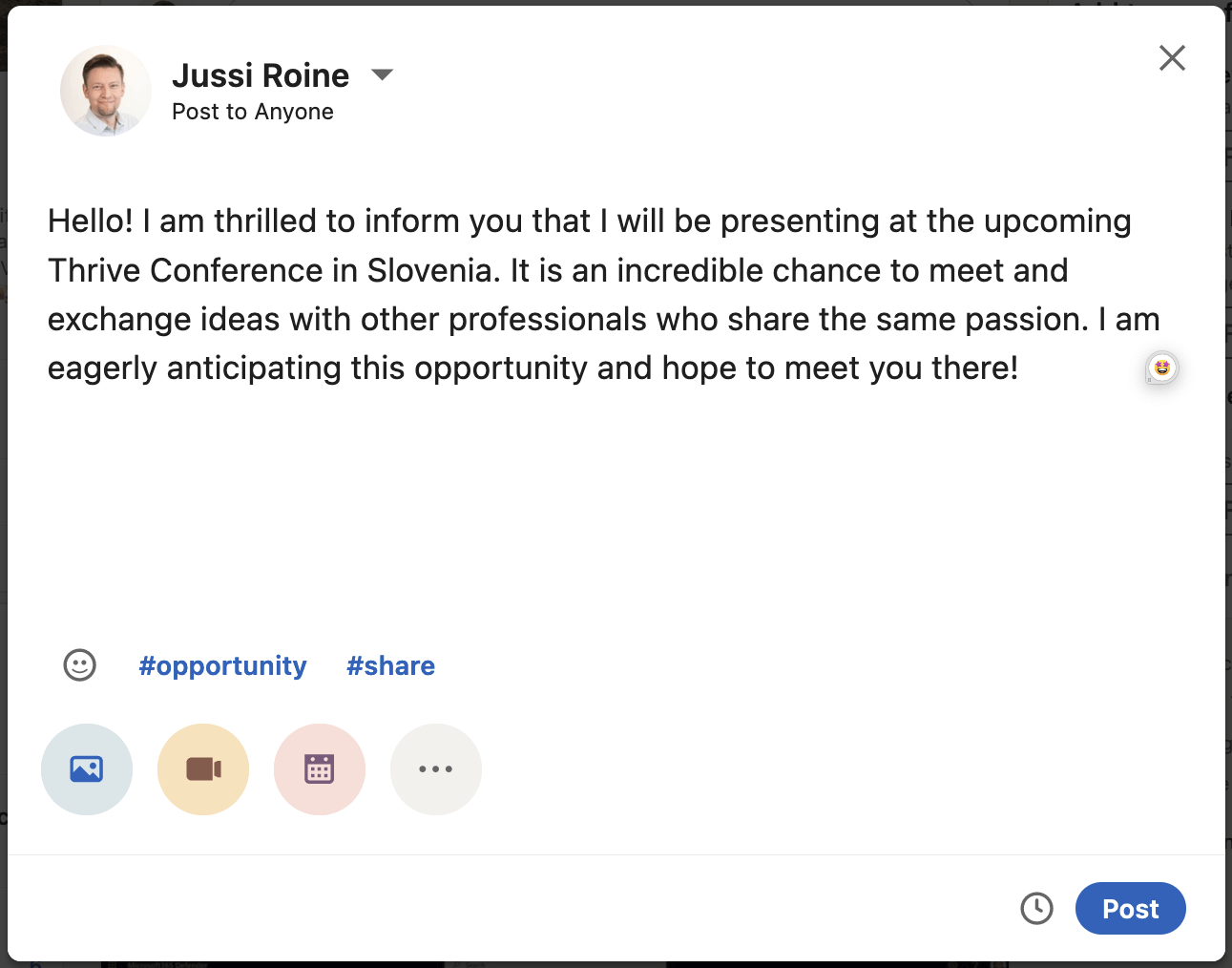 It's very neatly integrated with the existing Grammarly experience. There are little quirks, as the popup dialog disappears if you Alt-Tab to a different app window, and the whole prompt and results are lost forever.
Does GrammarlyGO use Open AI?
Apparently, yes. I found a few old mentions that it utilities GPT 3.5 (of which ChatGPT by default was based). This introduces the usual limit for the number of responses you can generate through your prompts. For the paid GrammarlyGO, it's 500 prompts per 24 hours.
I consumed about 15 prompts in 30 minutes during my brief initial tests. I wish it had an option for me to plug into my own Azure OpenAI instance. But that would perhaps defeat the purpose of me paying extra to Grammarly.
What does it cost?
I've been subscribing to Grammarly's annual (consumer) plan, about 140 euros. It's not nothing, but it isn't too much, either. To get GrammarlyGO, I upgraded to Grammarly Business (and enrolled a few of my colleagues on the same plan). The monthly plan for less than ten users is $25 per user. Annual commitment gives a hefty discount, around $15 per user per month.
Honestly, I'm not entirely sure the Generative AI capabilities from ChatGPT justify the added cost. It's handy, for sure! But it's also not something you need whenever you produce text. This blog article was written without the capability, as it doesn't work within the browser for me, and I also feel the GPT-style content fits better for social media.
What about privacy?
Good question. Grammarly goes to considerable lengths to talk about trust. Still, they don't reveal how they specifically use your prompts and data to re-train and better their generative AI capabilities. This means they will use it, but in a trusted way – if such a way exists.
I hoped to find something tangible from their documentation, but a scan of the content doesn't reveal this.
In closing
I've had the paid OpenAI ChatGPT feature for a few months and rarely use it. I'll see how it goes with GrammarlyGO – unless browser capability becomes available, I fear I will not use this too much. Hence, it won't be enough for me to commit to the annual plan. I hope the Firefox capability gets fixed sooner rather than later.