The first anniversary of the Ctrl+Alt+Azure podcast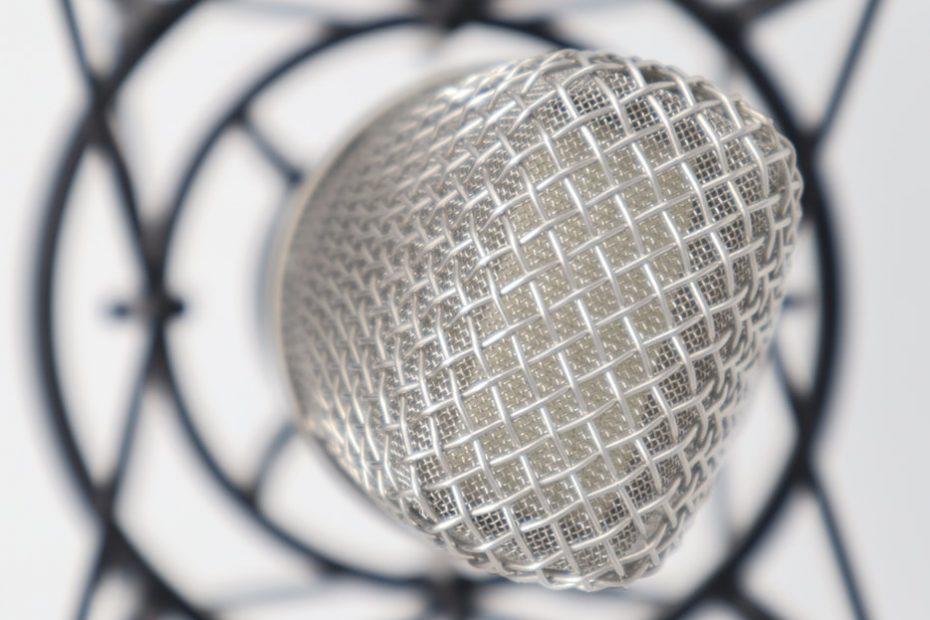 A few weeks ago, we pushed the 52nd episode out for the Ctrl+Alt+Azure podcast I produce together with Tobias Zimmergren. We publish an episode per week, so it has been a year since we pushed Episode 001: Let's talk about Azure Key Vault.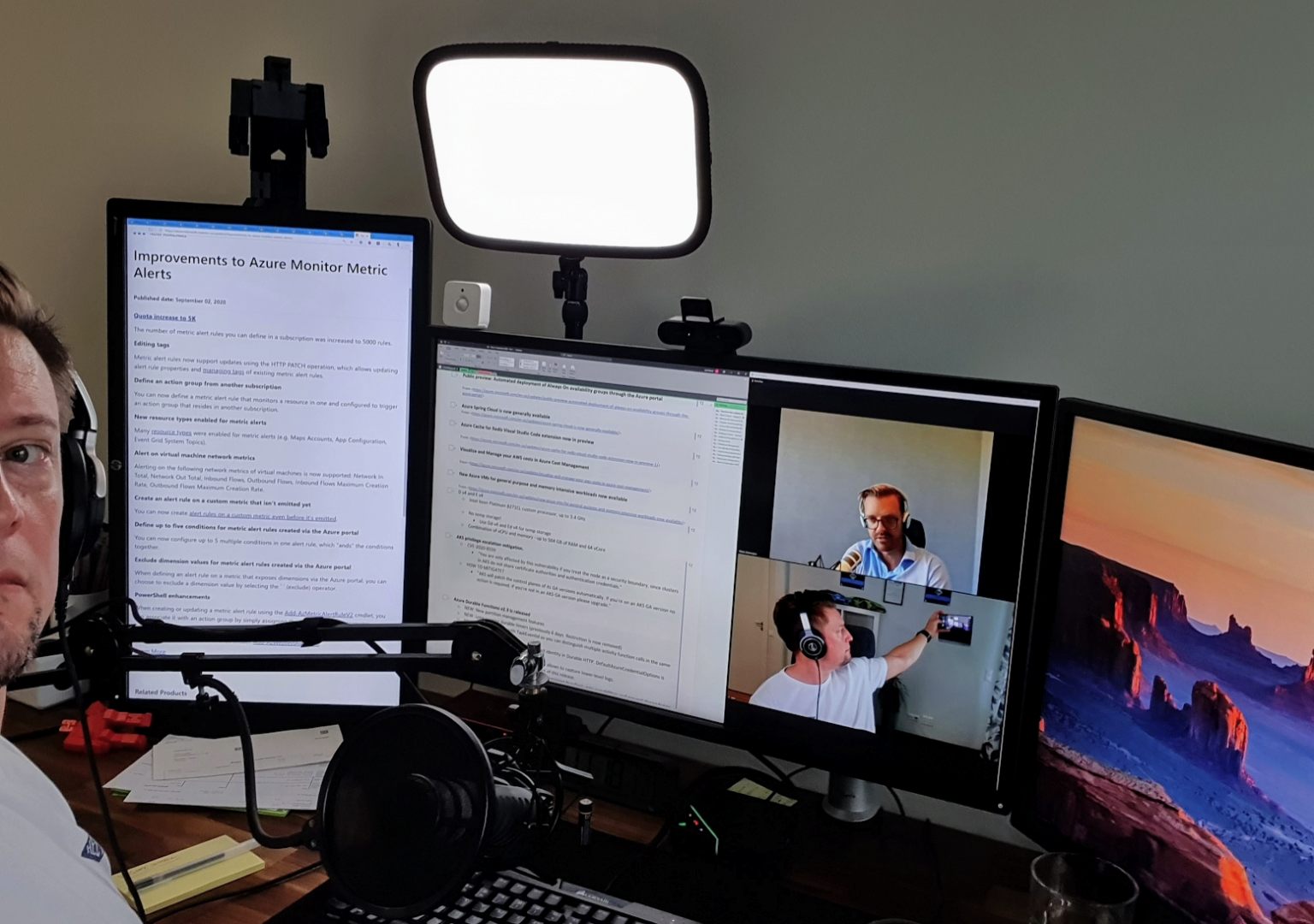 This year has been very different. We had bold plans when we got started with the podcasts – some of them include:
"Let's record 5 episodes in a row!" – well, no. After two episodes, you're spent.
"Let me fly to Sweden/Finland, and we can spend the whole day just recording and chatting" – well, no. COVID-19.
"We can easily set a fixed time and day of the week to record!" – well, no. Calendaring is tough.
And this is not to say that our plans failed. It just shows that your plans evolve, your thinking evolves, and the journey can and should take detours.
What have we learned?
We've learned several things during this journey – and to clarify, we're planning to continue as usual with the podcast. Tobias already shared plenty of those in his article, but I wanted to revisit this topic after the first year.
We often squeeze a recording slot in-between meetings, family dinners, or morning coffee. One of the ideas is that we schedule things upfront, but we are comfortable rapidly shifting those timeslots. Sometimes either of us pings on our backchannel chat, "Hey, you got 25 minutes NOW?" and those are usually the most dynamic episodes of the show. I've learned that keeping a flexible mindset is paramount for consistently pushing an episode out each week.
Our workflow, which is quite simple, works great. You could perhaps automate certain portions, but relatively to that, complexity kills creativity. In essence, we use peer pressure to make show notes before each recording. When you see text being added at a rapid pace to a shared OneNote, it makes you work more.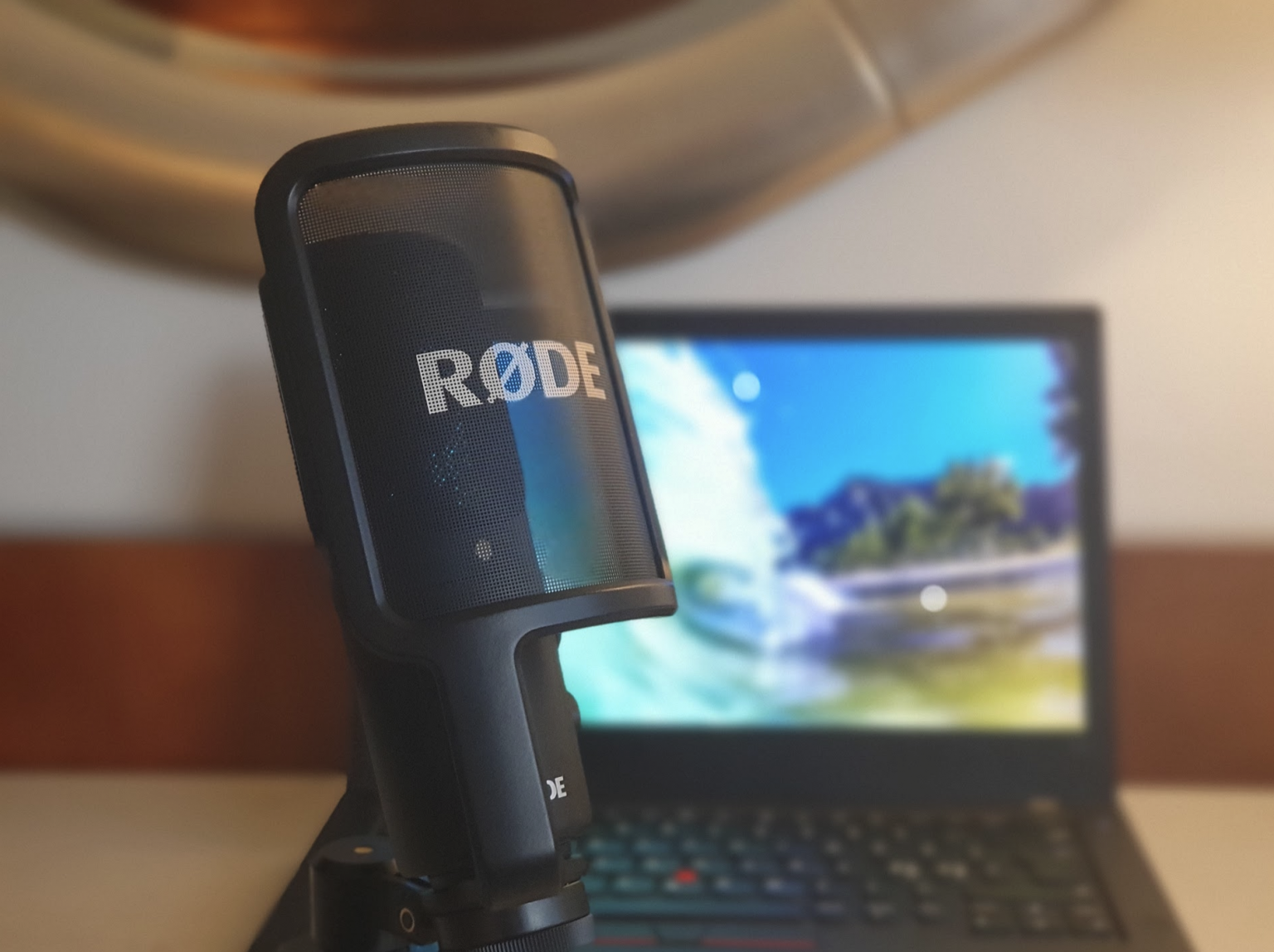 It's sometimes challenging to find a suitable slot for recording with everyone and their families at home. Can I ask the 3-year-old to not scream in joy in the next room when he's watching Blippi? No, no, I can't. I've also had to do some recordings from meeting rooms, and you can perhaps hear that in a few episodes because I couldn't travel with my regular recording equipment. Now we aim always to record when at home to ensure consistent quality.
Finally, it's important to keep it fun. Once recording and producing the show becomes yet-another-task-to-complete per week, there is no point anymore. I feel we've accomplished keeping the podcasts similar to our coffee calls, except that we press record and try to avoid certain topics that might turn out to be too boring or insider jokes.
Organic growth
We are still a tad too shy to share hard figures for the show. But perhaps of interest is the pattern you see here:

October 2019 was when we began; then, we started gaining a regular audience that has stayed with us. In July, we saw our all-time-high in terms of the number of listens. Then, the holiday season started, and a new growth pattern emerged.
This is through organic growth – no paid social marketing, and mostly doing things the simple way. In 2021 one of our goals is to focus slightly on this, perhaps in opening up for sponsors.
I feel this is very similar to watching Google Analytics and ascertaining what content is most interesting and useful to your readers.
A thank you to our listeners
I have to admit that if we saw just three people tuning in to our show (me, Tobi, and perhaps the distant uncle nobody wants to talk about), we would have quit months ago. Seeing the audience grow and receiving feedback is the fuel that runs the show.
A big thank you to all of our guests, and especially our regular listeners! When we used to see people at events and conferences in early 2020, people would comment on something we've said in an episode. It's heartwarming and keeps us pushing forward!
Now, go and subscribe to the show!