Insights on passing the Kellogg: Modern Marketing program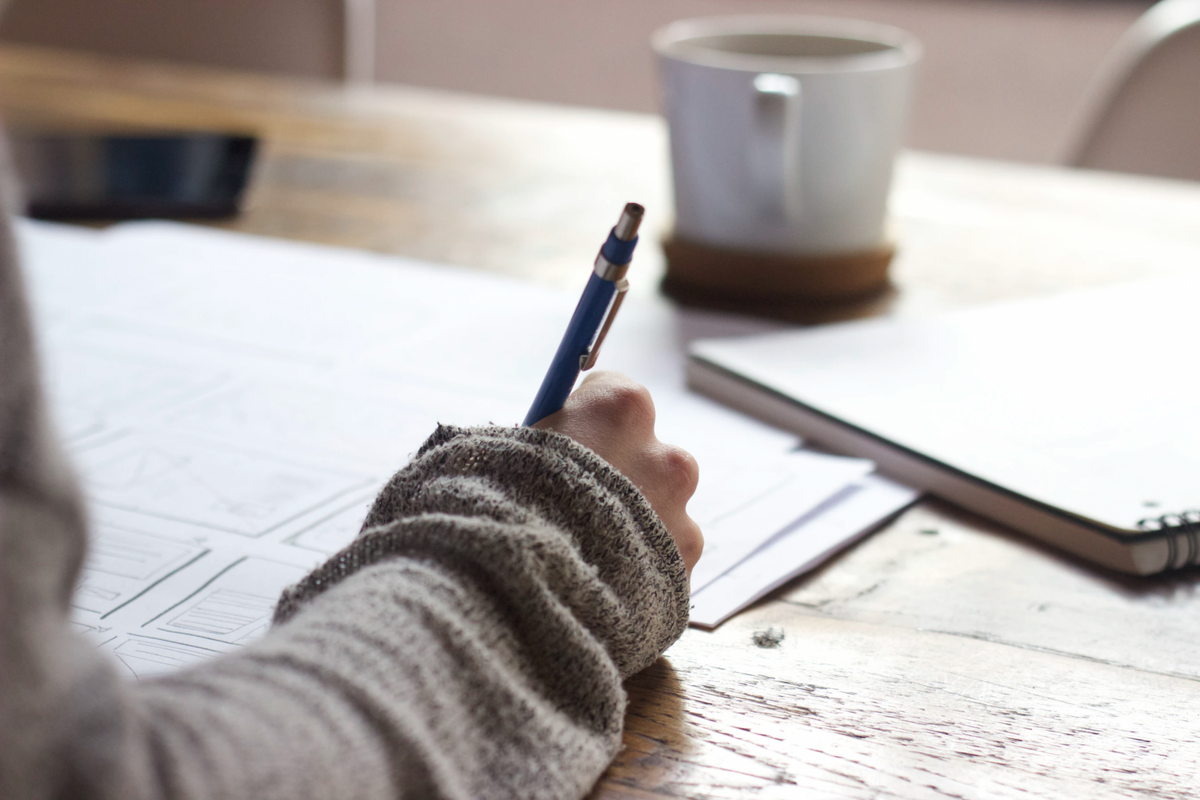 Besides working on my Executive MBA since early 2019, I wanted to deepen my understanding of marketing. The Kellogg School of Management has teamed up with Microsoft to offer full-time employees a selection of courses, so I had a look at those.
I then enrolled in Kellogg's Modern Marketing program about two months ago. The program consists of six weeks of lectures, homework, and a final assignment on marketing. The recommendation is to spend about 10-15 hours a week on it, which sounds a lot if you're working full-time at the same time. To pass, you have to meet the weekly deadlines, submit all homework on time, and pass the final assignment. Each task you do adds to your points – and you'll need a minimum of 1880 points in total.
Late last week I got confirmation that I passed the program! I gained 2311 points, which is a hair under the top score of 2356.
The course has content on the following topics:
Week 1: Digital Disruption and Digital Transformation
Week 2: The Changing World of Marketing
Week 3: Understand the Customer Journey
Week 4: Nurturing the Customer Through Content and Storytelling
Week 5: Final Assignment
Week 6: Peer Review
Peer review was super interesting, as you had to review five of your peer's assignments. They were anonymized to ensure neutral scoring.
The program was very well built. Everything is online, and you can consume the content at your own pace. Some gamification is also built-in, such as the scoring system: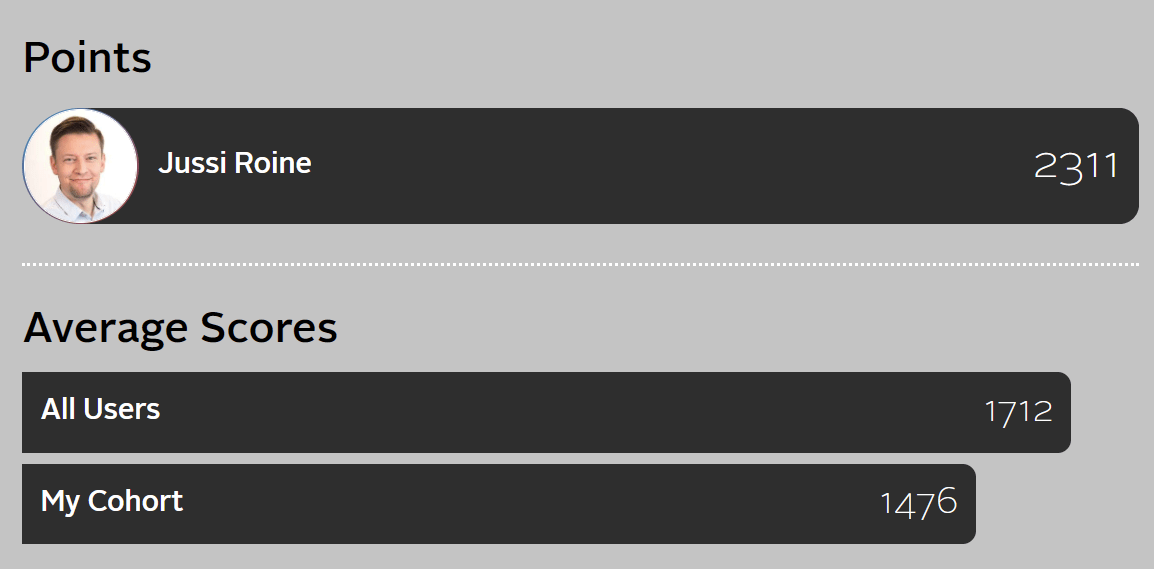 What I really liked was the timeline, allowing me to easily track my progress: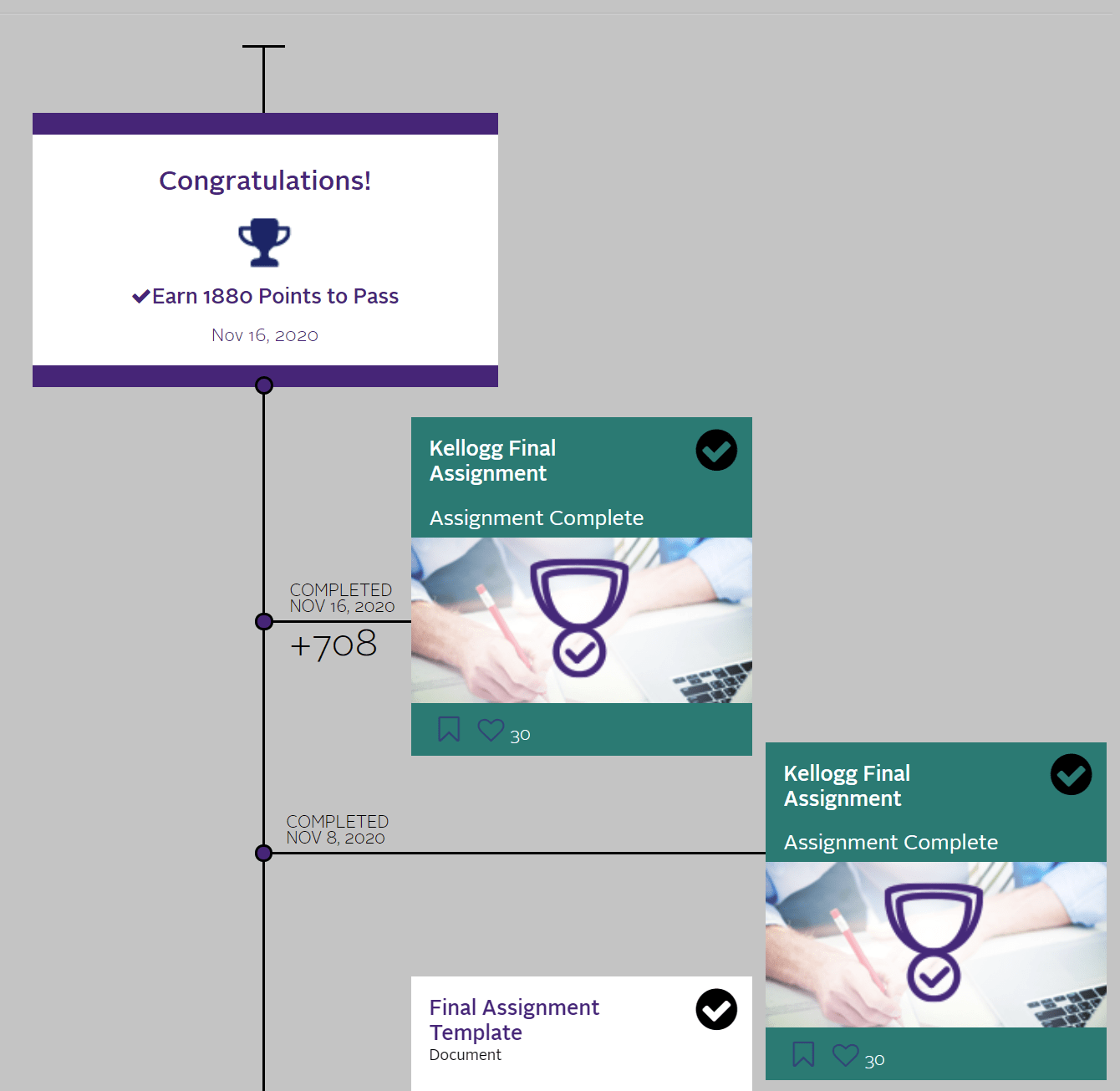 My EMBA studies and lectures eat away about 15 hours a week already, so I had some slight time-optimization challenges to squeeze yet another program in my weekly schedule.
How I worked around this dilemma of prioritizing time was a nice challenge. Around 8 pm, new content, lectures, and homework dropped each Monday evening for the program. I set aside one hour before going to bed to quickly browse through the week's content.
Then, on Tuesday – again at 8 pm or so – I spent another hour working through the content. Some of the content was fairly familiar with my EMBA lectures, while others were new. I usually watch videos at 1.5X speed, and again – it was a good strategy.
Between Wednesday and Saturday, I worked through the rest of the content. Sometimes waking up early – 5 am – and focusing on for an hour or up to 90 minutes. I really felt that those few early hours at the end of the week were crucial to meeting deadlines.
I can warmly recommend this program and similar ones. Not only do they expand your thinking and horizon, but they are also a safe way to dabble in areas that you might be less familiar with!