I'm an Azure Developer Product Marketing Manager at Microsoft - what do I do?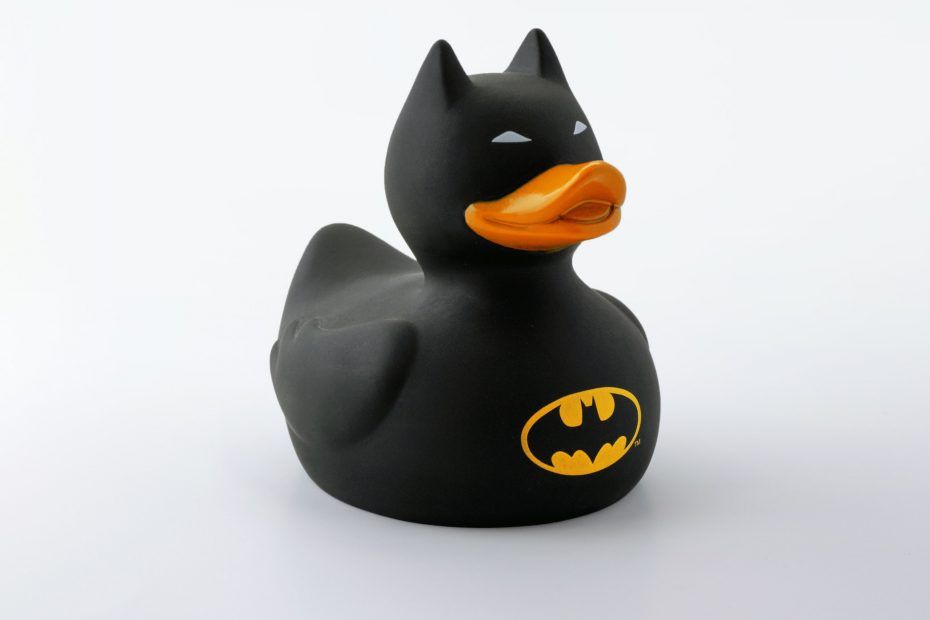 Back in December 2019, I joined Microsoft. I wrote about the background and my thoughts on that then. It's been now about five months since then, so perhaps it's useful to pause for a moment and reflect on what I've been working on in my new role.
The title for my role is Azure Developer Audience Product Marketing Manager, and we often refer to ourselves as Dev PMMs. If you view me on Linkedin or any of my colleagues, you can see our titles sometimes have small adjustments also to highlight our focus and experience better.
Hold on there! I mentioned a team. So, our team is in Microsoft Western Europe (WE), and we are 12 people – one in each country:
Together we work with our respective Microsoft subsidiaries, and we also work together on joint projects. One of these projects is the Azure Heroes program. It's a digital collectible for meaningful impact and inclusive behavior within the technical communities. Thus, my closest colleagues are both in Finland and the nearby countries (Finland, Sweden, Norway, Denmark) and Europe.
What do we do?
This is one of those roles that feels very much like being an entrepreneur – we do a lot. As I was ramping up for my role, I made this rough list to remind myself what the priorities are:
Support and sponsor local events – digital, in-person, hybrid.
Enable and support MVPs and RDs. Microsoft Most Valuable Professionals and Microsoft Regional Directors are our community leaders and influencers. See more here and here.
We also work with other Microsoft technical people (Cloud Advocates, Cloud Solution Architects, Premier Field Engineers..) and link them to communities to deliver content.
Understand and cultivate communities: User groups, meetups, and similar.
Encourage work on all things, Azure, to customers and partners.
Support partners: 1:1 and 1:many activities.
Upskilling and certification understanding that aligns with Azure developers.
We feedback information (like on Compete) and opportunities to our respective organizations.
Stickers! Socks! T-shirts! Stuff We All Get.
At first, it might seem we're all over the place, but at the end of the day it's quite clear – we are passionate about Azure and developers. Thus, we drive the efforts to support and understand Azure communities and developers. Our view on developers is broad – everyone who gets paid to "engineer stuff", to put it bluntly.
This might consist of speaking at a local event, helping out with Call for Speakers for other events, providing inclusive opportunities for communities to present at Microsoft events, and advocating on Azure services and possibilities. Upskilling – i.e. learning new things while working are also activities I enjoy and try my best to share with communities, partners, and customers.
The TechDays 2020 event in Finland back in February was one of the events I had a chance to spend a considerable amount of time in my new role, and it was a great way to rapidly learn on the job.
In a way, our virtual stakeholders (beyond the internal teams) are partners, customers, and communities. We don't sell anything; thus, we're not measured on utilization, billable hours, or Azure revenue. Instead, we measure the impact we have. This gives us the freedom to alter courses and experiment with audiences. I like the challenge in there – reaching Azure developer audiences and communities both locally and globally.
A typical day for me at work includes a few internal meetings (20-30 minutes each – I like to keep them short!), planning for future activities such as events, webinars, podcasts, publications, and such, catching up on whatever is new on Azure, and reaching people throughout Microsoft to learn about their current projects and activities. And in-between all this, it's about interacting with the communities, customers, and partners. It's a mix of many small things, several strategic missions, and aligning these with the local marketing efforts.
How has it been, so far?
Great question! When I joined, I counted my ducks and put them in a row – I'd just been an entrepreneur and a small-business owner for over a decade. I had not had a manager. On occasion in my previous role, I'd plan for investments and capital leverage ratios from 500 euro up to hundreds of thousands. I worked when needed and if needed. I didn't count the hours. I loved every minute of it. At the same time, I also longed to see how Microsoft – as a company – had evolved in my absence.
The internal lingo, phrases, and jargon was something I expected to spend a bit of time to internalize. That was relatively easy but I still look up every now and then something I'm not familiar with.
Working from home, as I've been doing for many years now, was also something I slid right into. I don't specifically have an office space – I can go and work at the local Microsoft Finland office, but there isn't a requirement for me to do that. The commute on public transportation takes me about 45 minutes each way, so usually, I choose to save 90 minutes and work from my home office. But at times, I need the air – and I need to meet people, old and new friends. I settled into a pace of working from the office one or two days a week and then working remotely for the rest. Obviously right now, with the pandemic situation, I've worked fully from home. I'm grateful to many of my colleagues for their patience in helping someone like me virtually when I have questions. That's certainly one of the things I perhaps didn't witness in 2007 when I initially joined – everyone was so busy, that it was super hard to ask and receive help. Now, it's very different.
I jotted down a few months ago to "go and ask anyone when you need to" instead of waiting for the right time and meeting to do so. This was a key insight for me to get into my new role.
Some might recall that I did a 2-year stint with Microsoft in Ireland and Finland back in 2007. It was a very different company then. I was also very different then. So far, I like the change in both – the company has shaped to be a very different one, that one can sense when looking at any of Satya Nadella's keynotes. I've also grown professionally and as a person, which is both a humbling and gratifying experience.
Some of the learnings at Microsoft have been internal processes. Not everything is documented in top-notch fashion, as with any company with a long history. You sometimes need to do a bit of digging to find something, yet I've found that everyone has been amicable, helpful, and approachable. I schedule quick sync calls and coffee meets each week, and they've proven to be extremely useful.
What I particularly like about the role is the challenge. It's very close to being an entrepreneur, and I guess the word for that used to be intrapreneur back in the day. The global, strategic vision that drives the markets and influences my role, combined with local Go-To-Market plans, has certainly given me a learning curve. I've mostly worried about local clients with a global reach in my previous jobs. It's both abstract and very tangible, and it nicely comes out as a mix of technology, marketing, people, and the business.
Reach out to us
It's still early days for me at Microsoft, so I wanted to keep this brief but to the point. Feel free to reach out to me or anyone within the team on Azure and Azure developer related topics. We're always happy to chat and consider ideas with local communities! My alias at Microsoft is juroine, should you prefer to use Teams for that.
In closing
I chose to switch from Office 365 (and subsequently, Microsoft 365) world years ago and focus fully on Azure. Every day I'm excited I get to spend time learning, talking, presenting, and supporting communities and experts on all things Azure. Yet, this role's non-technical angles surprised me also as there is so much to ingest and digest.
It almost doesn't feel like work! 😉